Theme and Background Setting
How to Set Exam Theme and Exam Background?¶
About the exam theme, it includes the exam theme and exam background.
How to Set Exam Theme and Exam Background?
***Theme Setting** Online Exam Maker offers several kinds of colorful theme styles for designing your exam theme.

***Exam Background** Online Exam Maker supports you to decorate your exam by your uploading images when using on PC. Please pay attention that only the Standard Membership or above have this priority. If you are still not the Standard Membership, please upgrade first. Please note that the background cannot be shown on Mobile phones.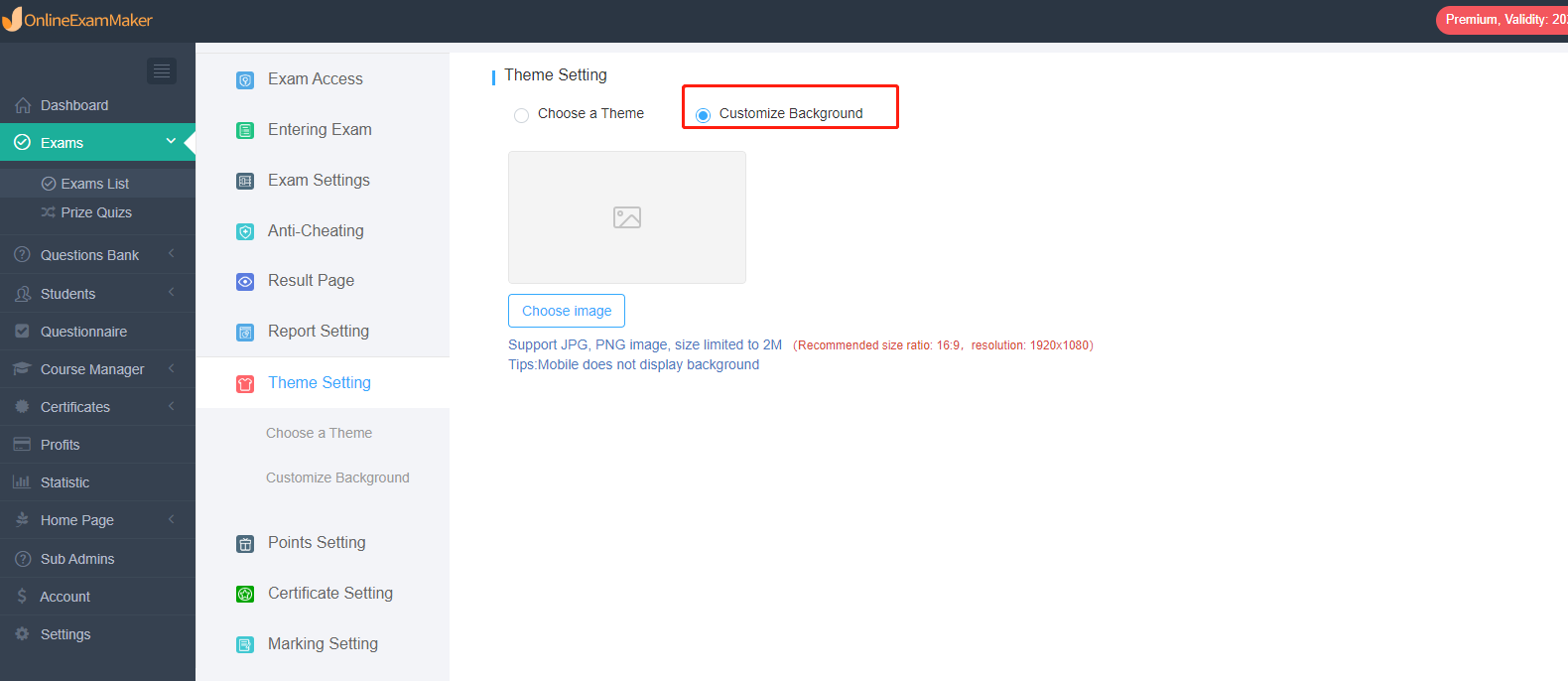 How to set the exam theme and exam background in Online Exam Maker? Two accesses: 1.Exams- Exams List- New exam- Step three: exam settings- Theme setting 2.Exams- Exams List- Choose the exam you want- Theme setting