How to Upload Courseware?¶
Before creating an online course in Online Exam Maker, we can upload courseware into system beforehand. Courseware types, including audio, video, picture, Excel, Word, PPT, TXT, and PDF can be uploaded. The following is how to upload courseware.
1.Create root category and choose the category for the courseware we are about to add;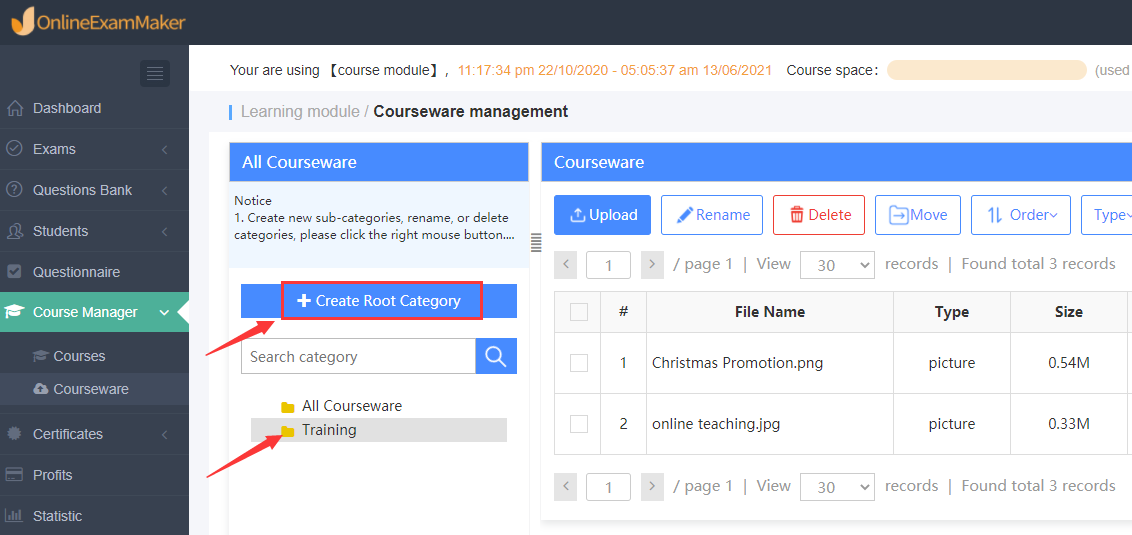 2.Click [Upload]-[Add File] and start adding files that is needed. Clicking [Add URL File], users can also add URL files. Click [Start Uploading], the files added can be uploaded into the system.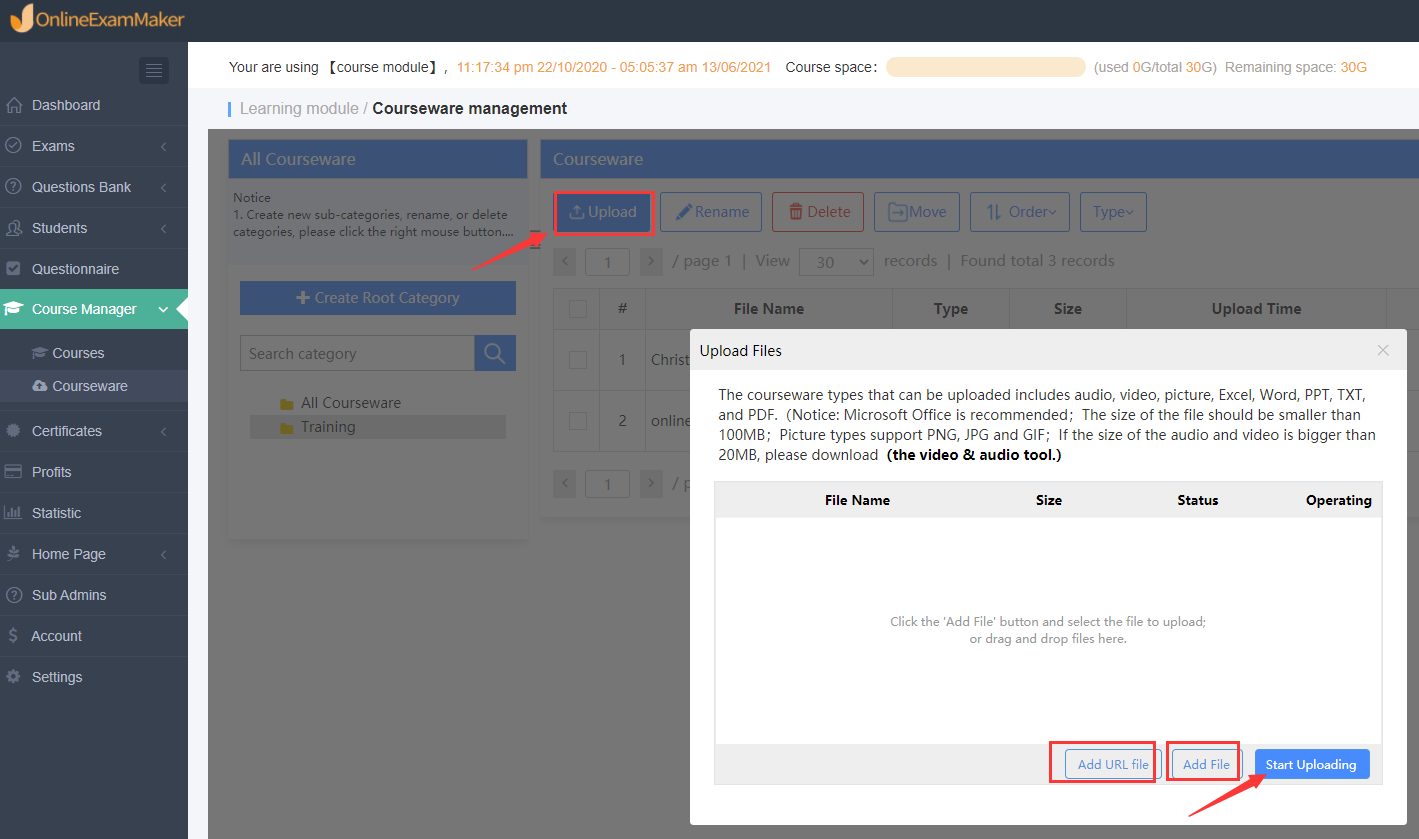 After successful upload, users can click the preview button to preview the courseware; users can also rename, move, delete or sort the courseware.