How to Use The Score Query Code?¶
If there are subjective questions in your online exam and you have to mark artificially, you can set the score query code which candidates can use for score inquiring.
Now let's see how to use this useful function.
How can administrator set the score query code?¶
Login the system and choose one exam ,click [Setting];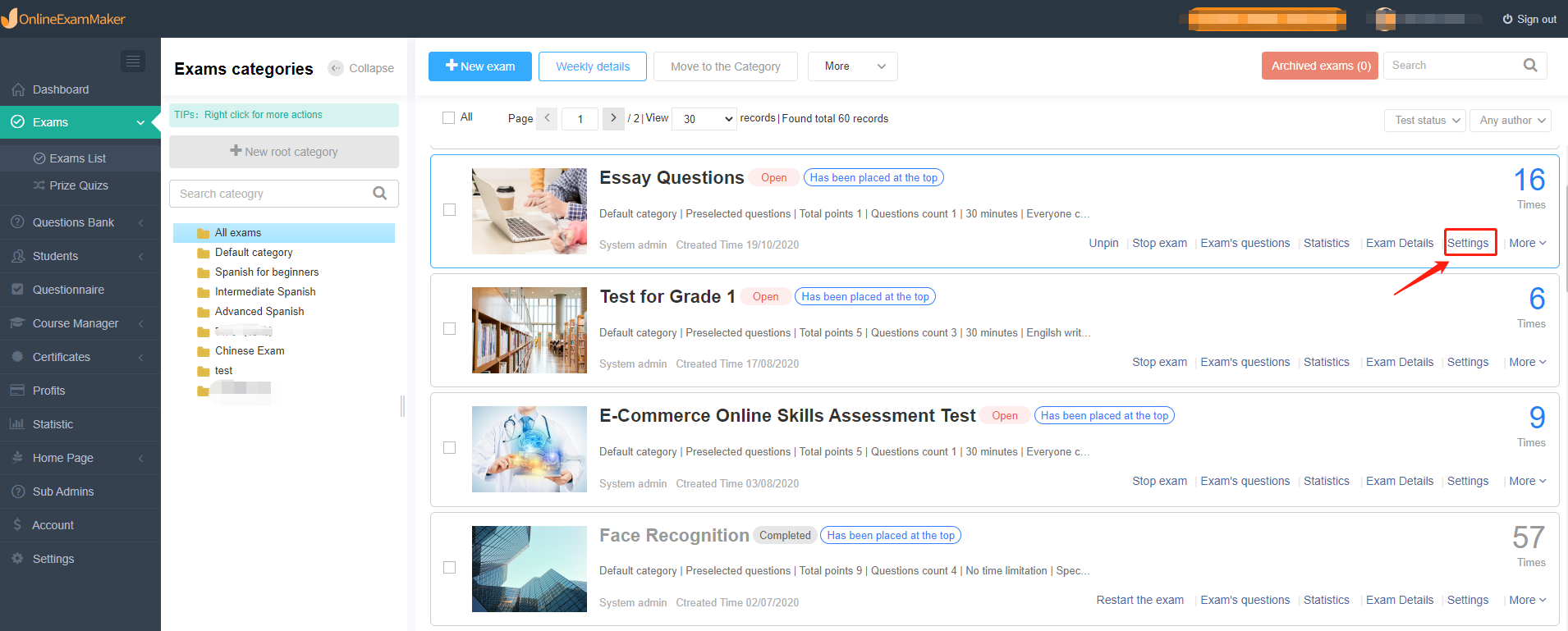 Choose the [Result page], and tick [Can view the score query code], then save your setting.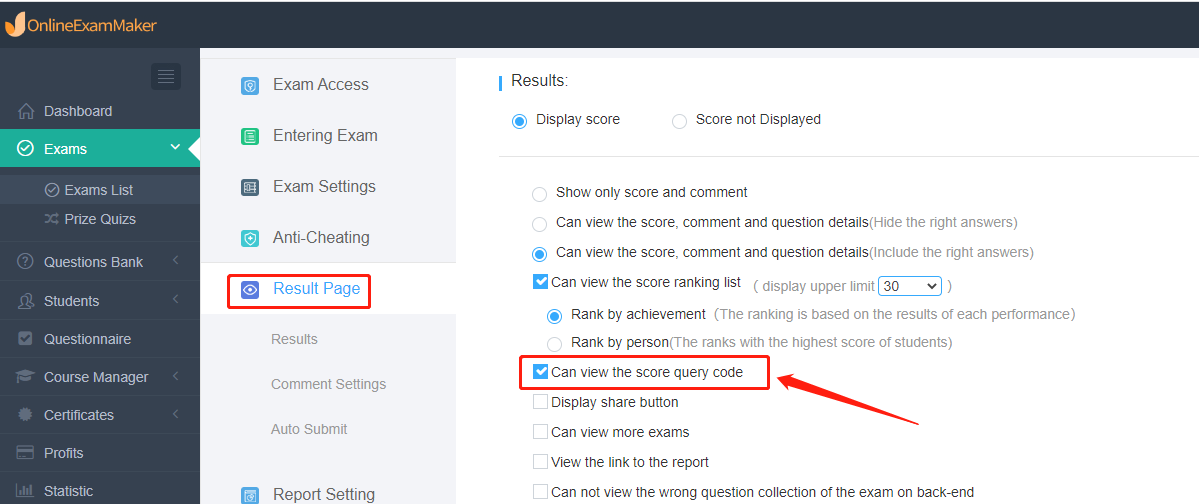 How can students use to inquire their score?¶
After candidates complete the question and submit the test, the system will automatically provide the query code, just copy and save it.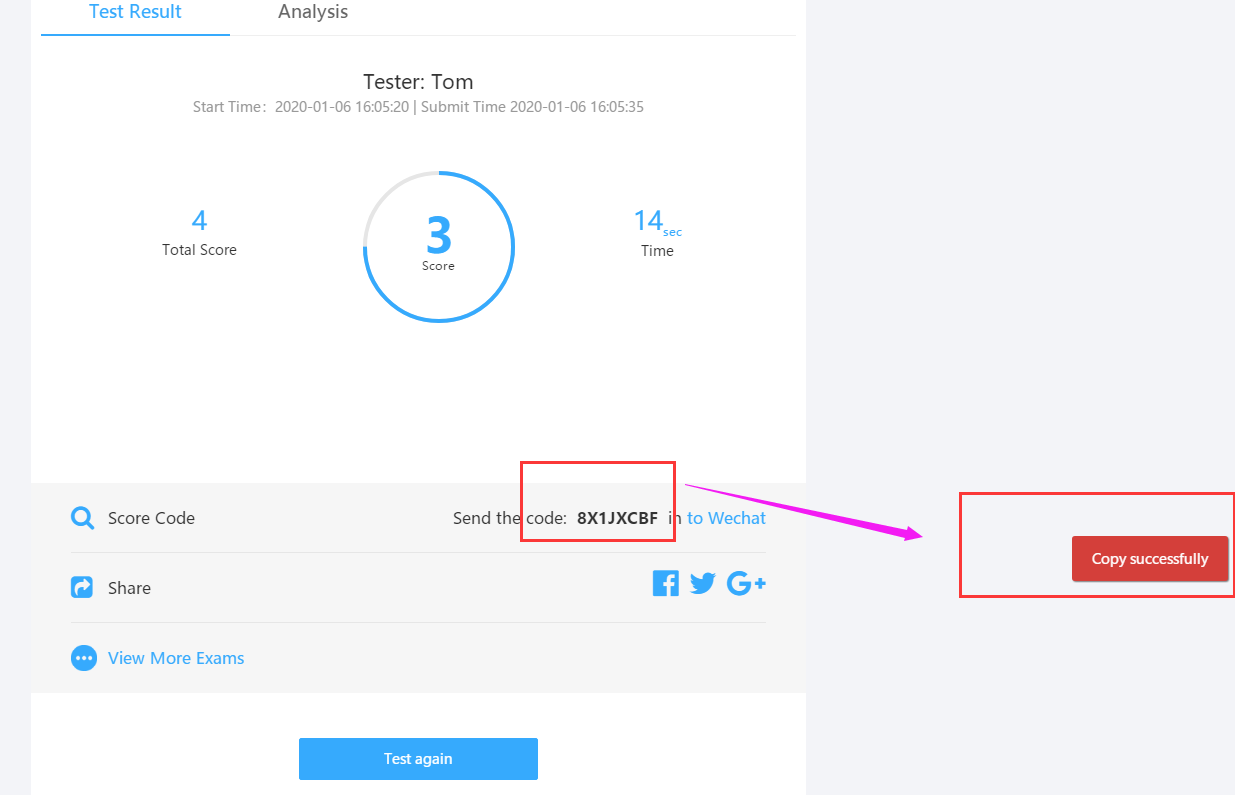 When the administrator announces the time available for querying score, click the query entry at the bottom of the homepage and enter the query code to query personal score.