How to Share Exam via SMS?¶
The user can enter the candidate's mobile phone number individually or import it in bulk through the template, or select a designated group to send a text message notification of the exam.
The specific operations are as follows:
Find the test paper to be notified to the candidates in 【Exams】-【Exams List】 , and click 【Notify to take exam】 after clicking into 【More】 under the test paper;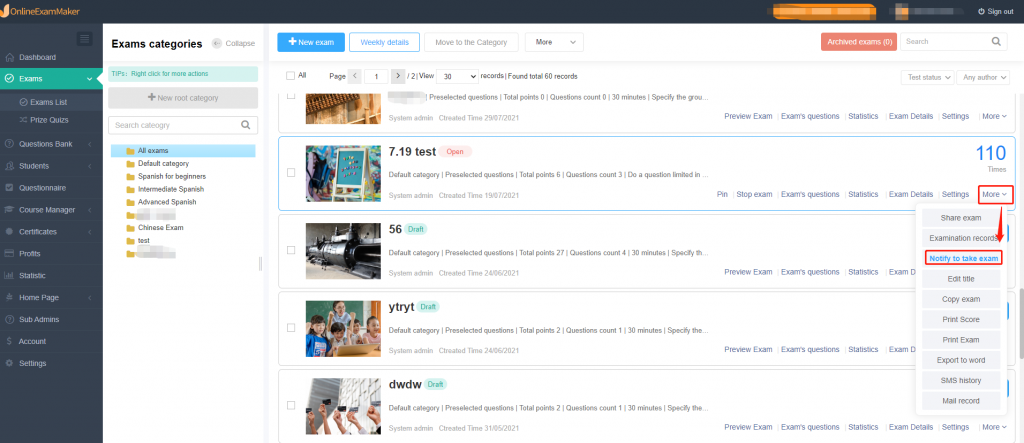 Enter the test notification page and check 【Send text messages to student(s)】. The system provides three ways to add candidates' mobile phone numbers, including 【Add One】, 【Batch Import】, and 【Select Group】. Users can choose any way according to their needs;
-Add the candidate's mobile number manually Fill in the candidate's name and mobile phone number in the text box and click 【Enter Examiner】.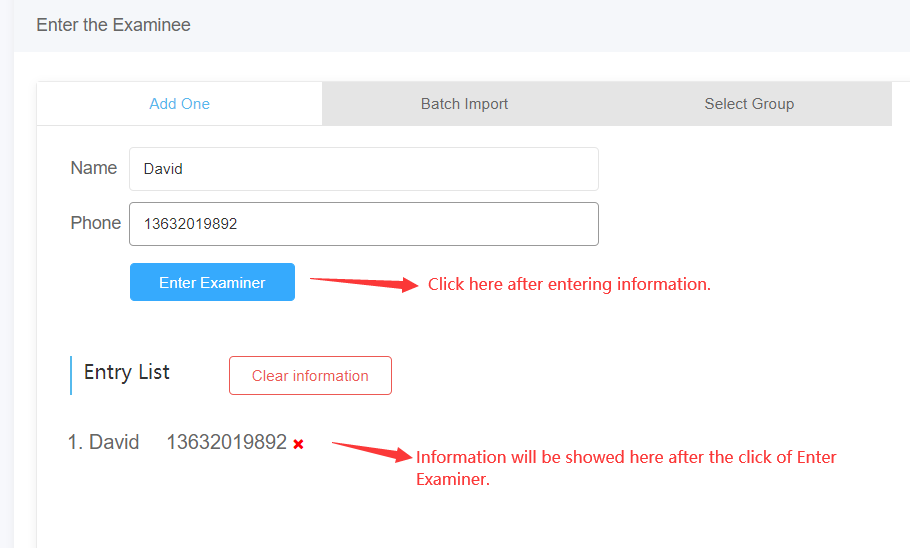 -Import candidates' mobile phone numbers in batches To import candidates in batches, users need to download a template first, after editing, click 【Import】, select the file to upload.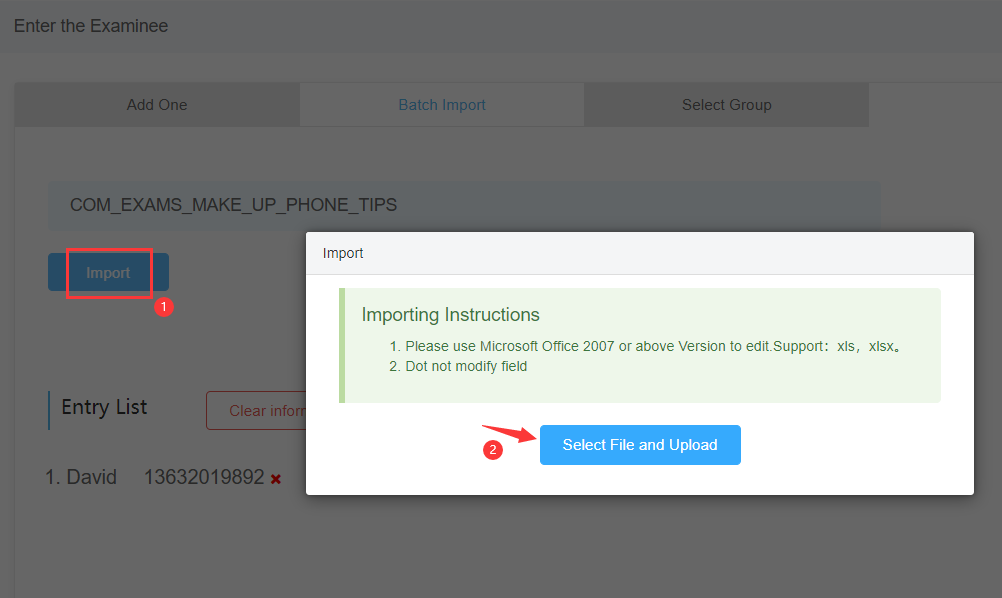 -Select the designated group If the designated group is chosen to send notifications, the candidate information that has been imported must have the mobile phone number, otherwise the candidate cannot be notified.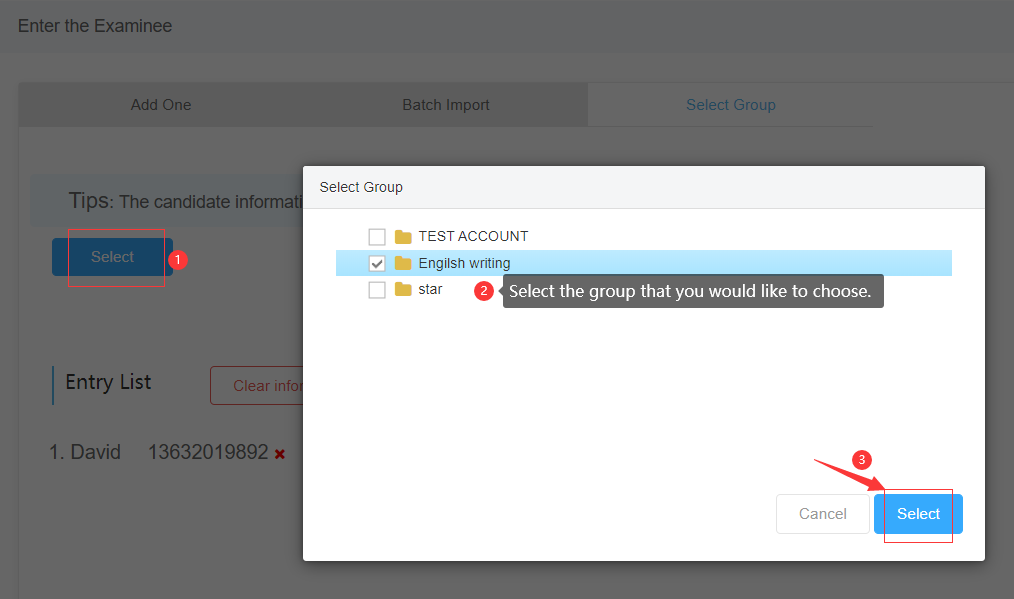 After adding candidates, click 【Send SMS Inform】 at the bottom of the page. If you want to check whether the SMS is sent successfully, you can check it in 【View sms】.