Exam Creation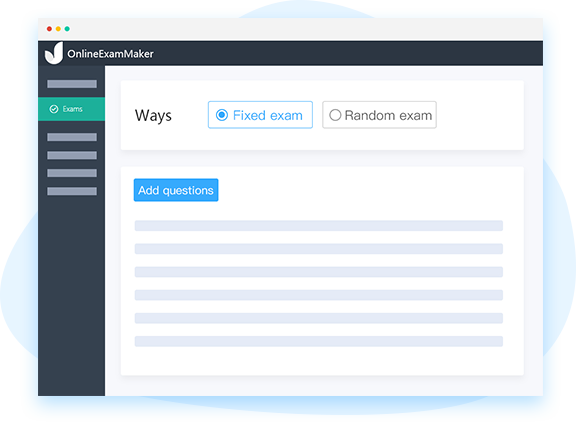 Add Questions from Question Bank
You can add your questions in the question bank to the newly created exams. Find the questions you want to add through categories or tags, and add them at once when you are preparing an exam.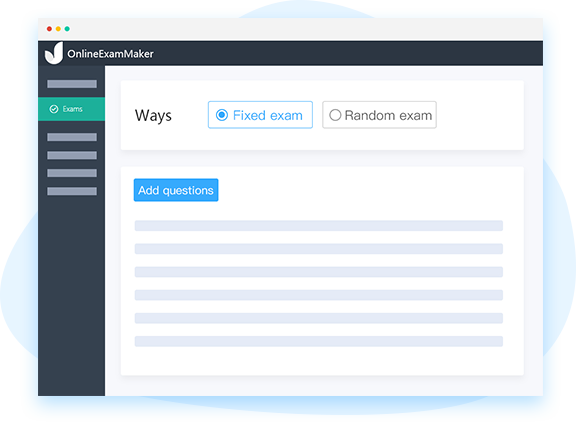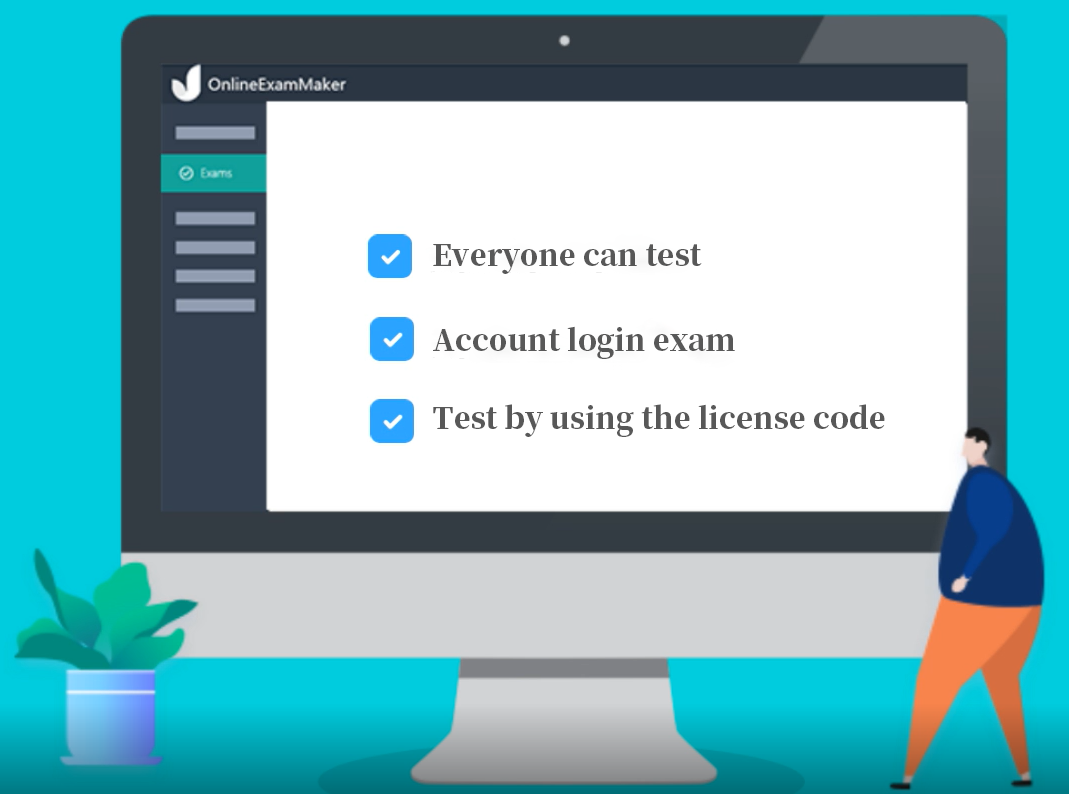 Flexible Exam Access Control
Invitation code: The online exam system can generate a unique invitation code for each candidate. Through this method, each candidate authenticates using his/her unique code and accesses the examination process.
Name and password: A registered account & password are required for candidates who want to access the online exam.
Public Assessment: Anyone on the internet with the link can visit and participate in your exams.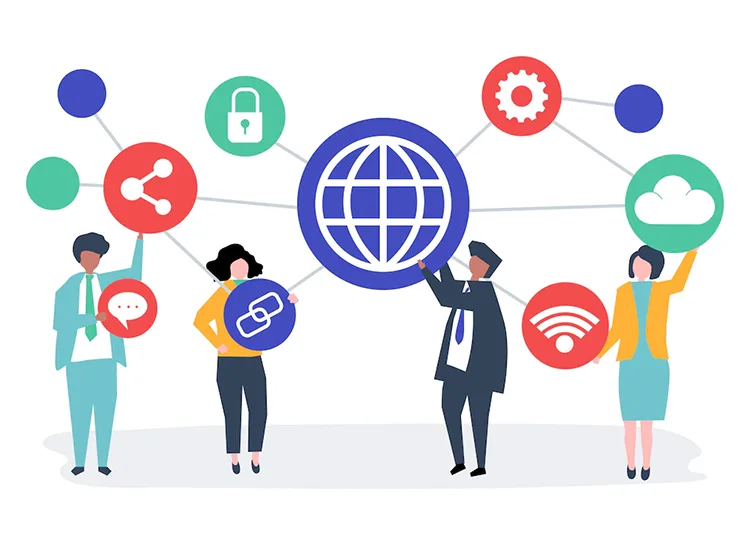 Distribute Exams Anywhere
Social share: Connect your online quizzes with audiences on social channels.
Embed into website: Get a custom embed code to add directly to your website or WordPress blog. Visitors can take quizzes on your website without ever leaving it.
Share link using email: The test link is sent via mail using the email address of the candidate.
Mobile devices: These online exams created with online exam software can be taken on any device such as desktops, laptops, and mobiles.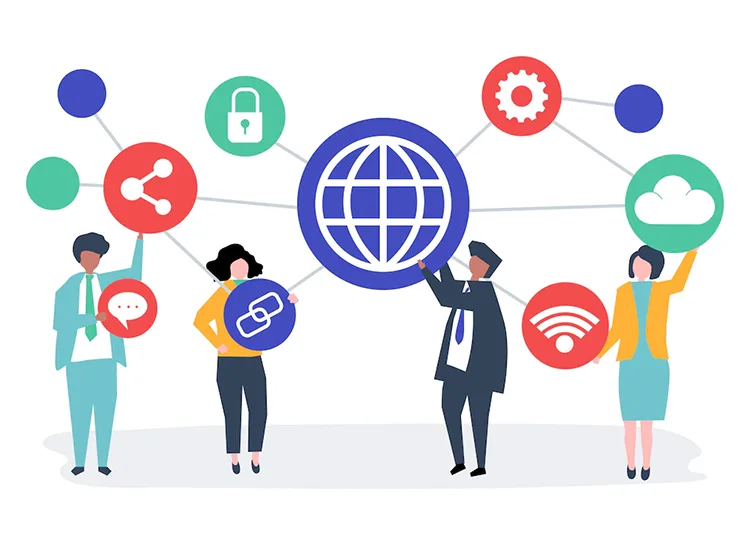 More Exam Creation Features

Question Point
Pre-assign specific points to a question. The scores of objective questions can be calculated automatically after the exam.

Randomization & Shuffling
Create a question pool to randomize questions or change the order of questions to ensure exam takers don't get the same set of questions each time.

Exam Schedule
Determining Exam Access Date and Time. Start, end date and time can be given to exam processes.

Welcome Screen
You can personalize which information to be given on the welcome screen, such as company logo, color, background, test introduction.

Candidate Interface Language
Define the interface language of the online exam system to be used in the user interfaces throughout the assessment process.

Mandatory Questions
Adding Questions that are not skippable and required to be answered to continue the exam.

Repeating Quiz Times
Configure how many times the user can attend an exam. The same quiz can be taken only once or many times.

Instant Feedback
Display the feedback for correct or incorrect answers instantly after a question is answered. Deliver interactive & engaging learning experiences easily.