How To Add Sub Admin Account In Online Exam System?¶
In the use of Online Exam Maker, in order to facilitate the management of papers and candidates, you can add sub administrators to assist in the management. Of course, the administrator has the authority to add sub administrators and also has the authority to manage sub administrators.
How to add sub admins accounts?
Firstly, login the system and click [Sub Admins] on the left;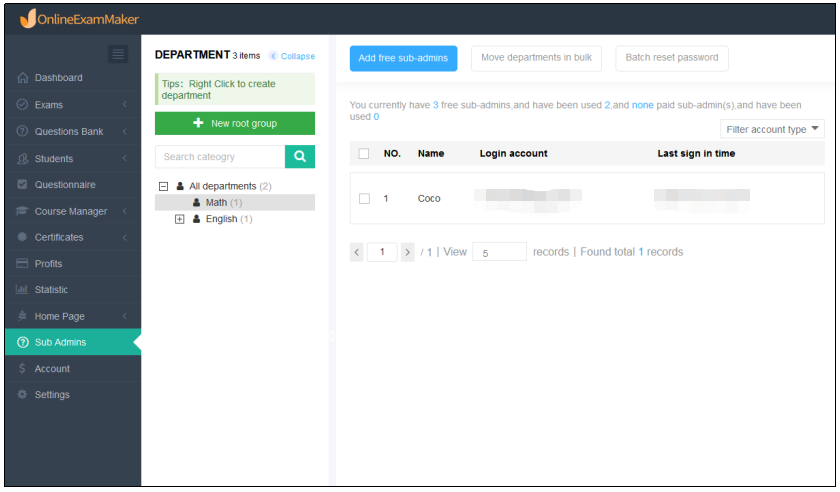 Secondly, set up a new group and click [Add free sub-admins]. For example, we create a group "Chinese" and then add sub admins into this group.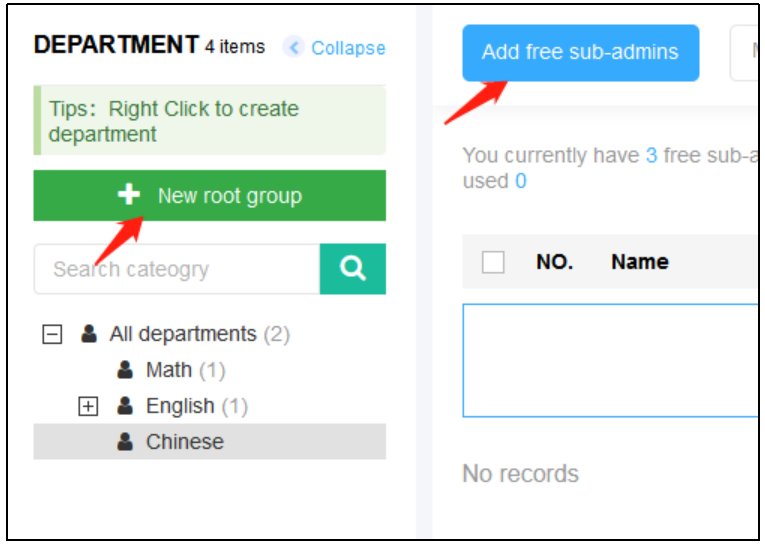 Thirdly, fill in the name, email, and password of the account of the sub-administrator in the pop-up.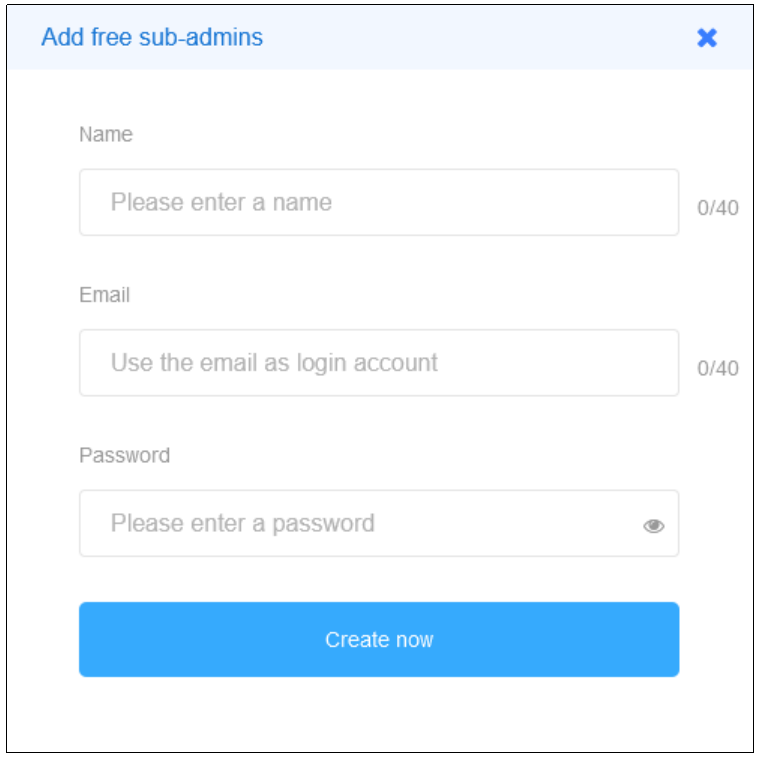 Finally, choose the permission that you open to your sub-administrators who help you manage exams, students, etc.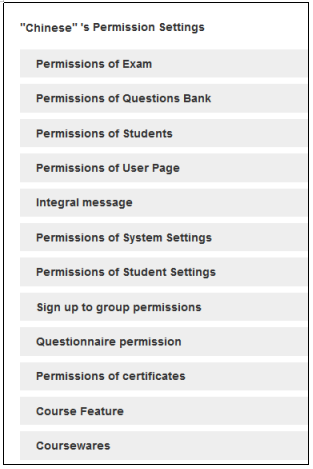 Hope this post can help you.