Generally, companies need to train staff to improve their familiarity with the company's business and workability. Too much time will be spent on the arrangement and assessment if the examination is conducted offline. What if employees could take exams online on mobile phones?
Actually, in the internet era, it is easy to train online, as long as there's an online examination system. There are many online examination systems in the market, among which Online Exam Maker is worthy of being recommended, with comprehensive functions, stable and safe system. Now, take Online Exam Maker as an example, I'll show you how to use the online exam system to let your staffs to take online training exam on their mobile phones!
The first step is to search the official website of Online Exam Maker on the search engine. You can enter the administrator center by registering an account and logging. Through the control center, you can manage the homepage, exams, question bank, candidates, and so on.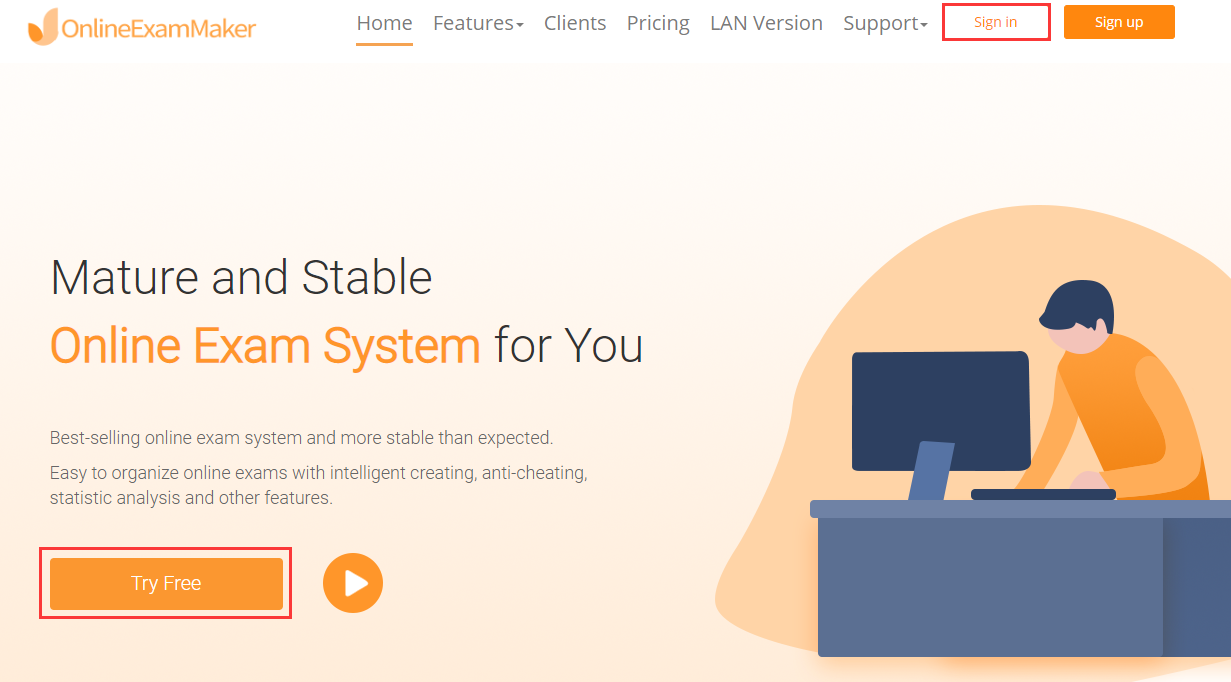 Before creating the exams, the questions should be imported into the question bank to facilitate the composition of exams. Our system supports uploading ten types of questions, such as multiple-choice questions, judgment, completion, essay questions, matching, sorting, etc. The administrator can import each question manually; or edit the questions according to the template provided by the system and batch import all the questions.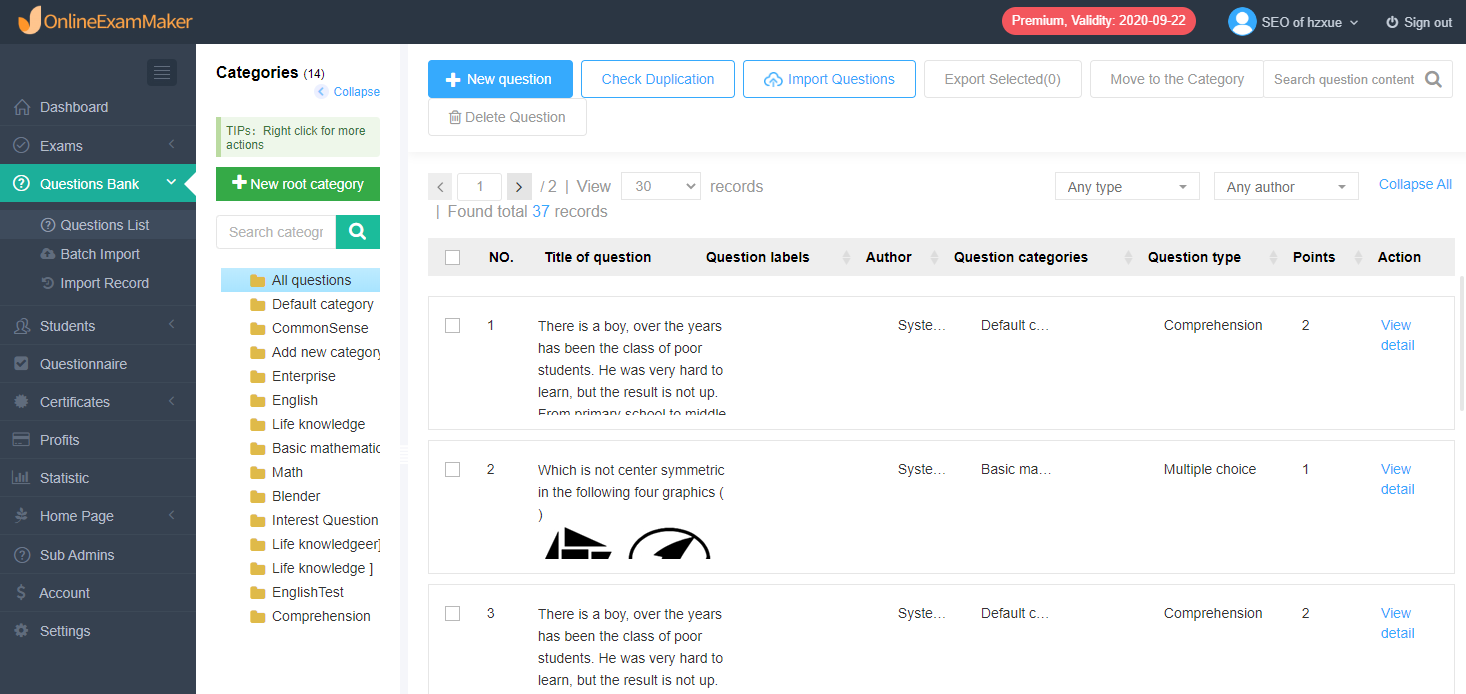 After the question bank is created, enter Exams—New Exam. Through four steps, fill in basic information, add questions, set test parameters, and click on save to save the exam and publish it. Basic information includes title, exam categories, keywords, description, and so on. Administrators can choose the exam formation modes, pre-selected questions, random questions or both. The exam permission, anti-cheating, result page and theme can be set. After completing these steps, the link or QR code can be shared with your staffs to take the test.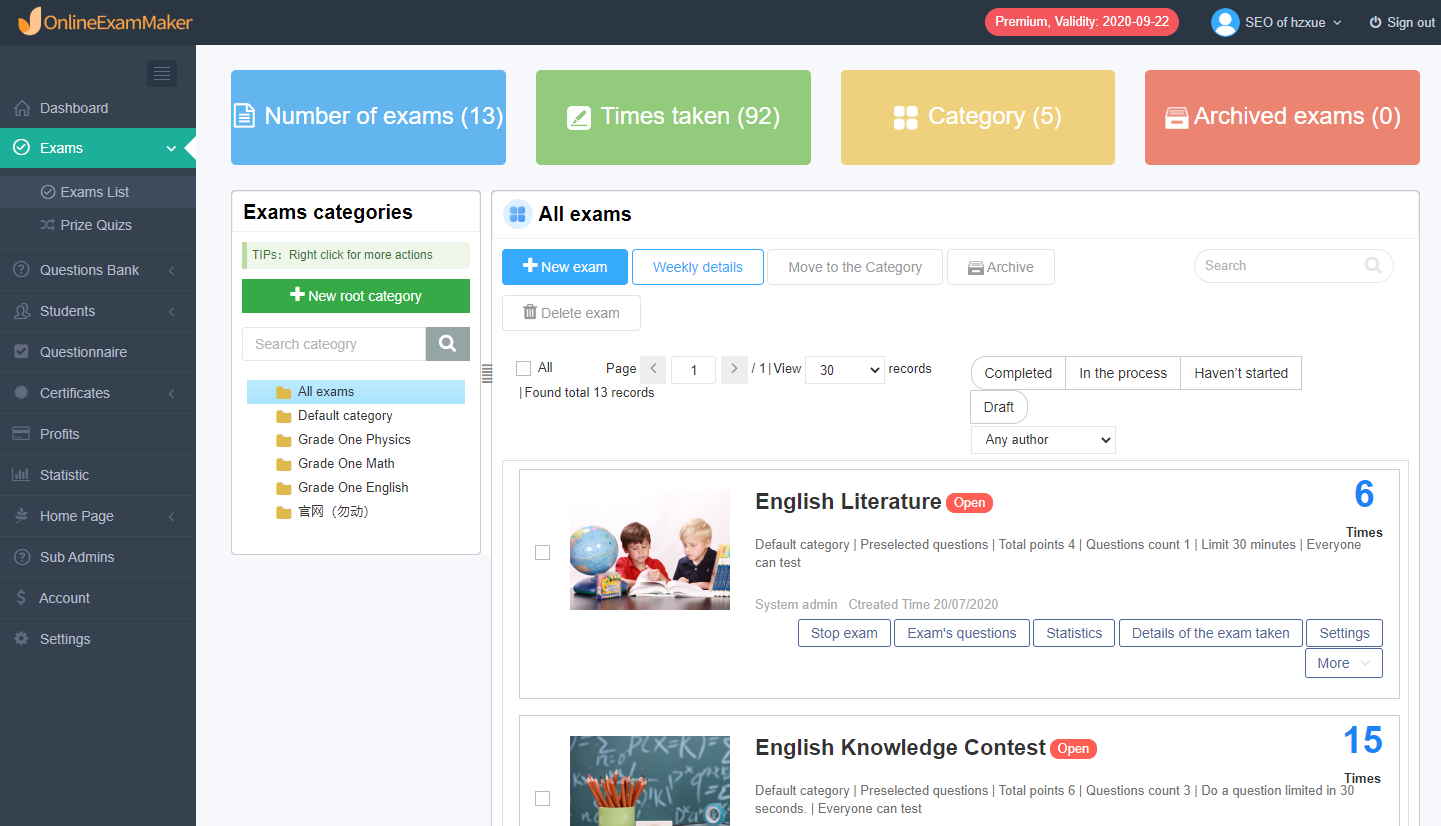 If only part of the employees needs to take the exam, you can add and classify the employee information in advance, including name, password, ID card, job number, and other information. The administrator can select the designated group to take the test. Staff can enter the training exam on their mobile phones by the link or scanning the QR code.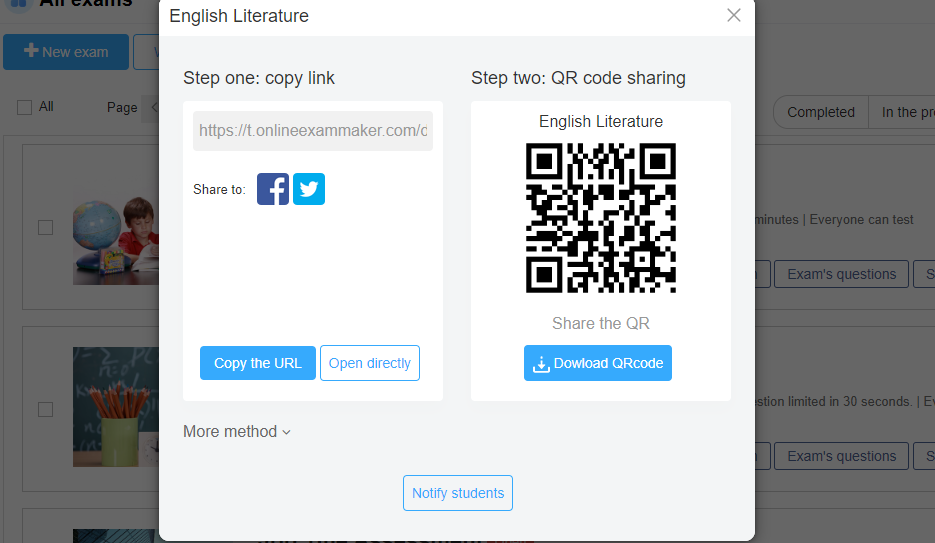 When the test is over, the system will automatically mark the test and show the scores on the results page on the phone. The administrator can set the test results page whether to display comments, analysis, ranking or sharing button and so on!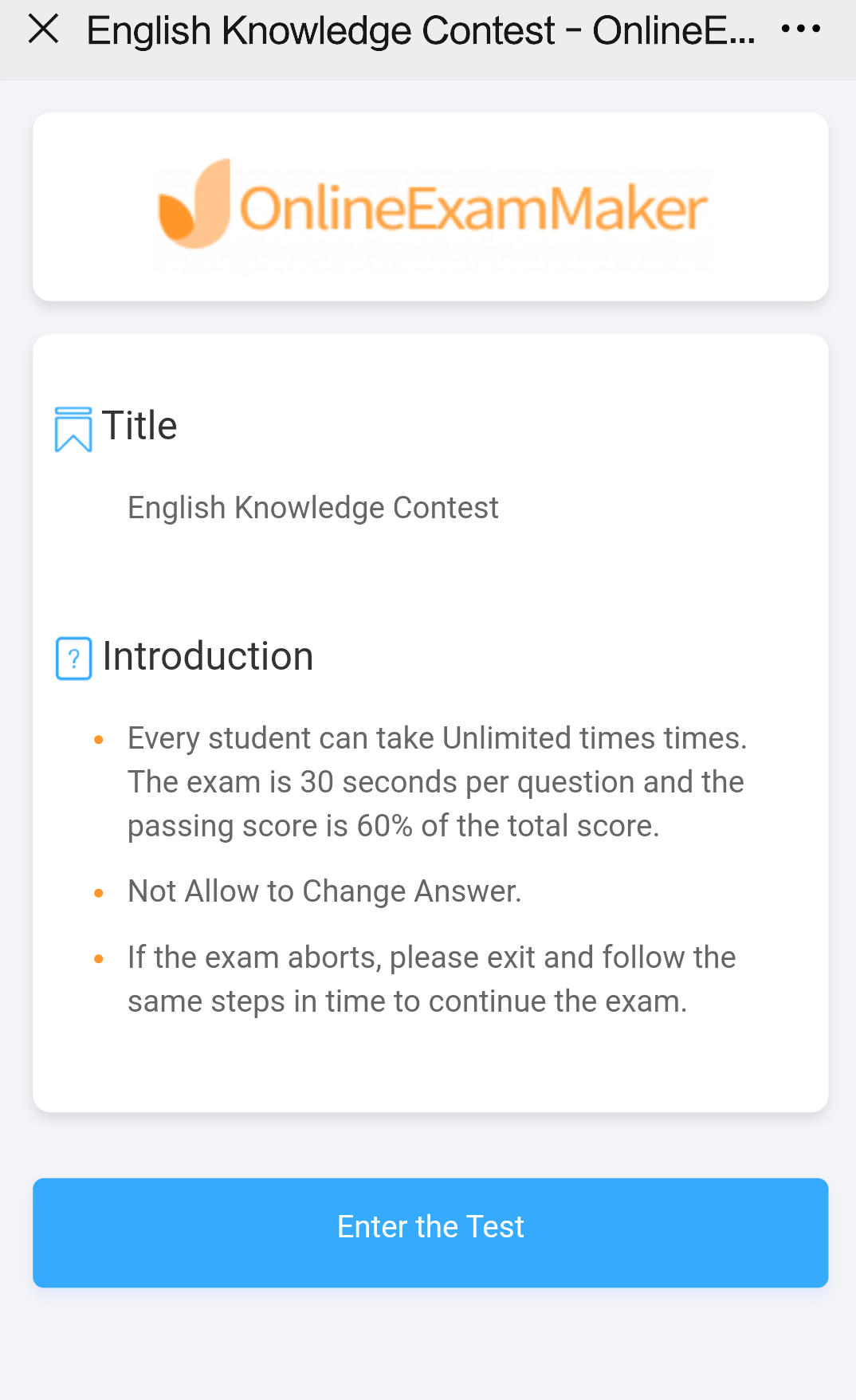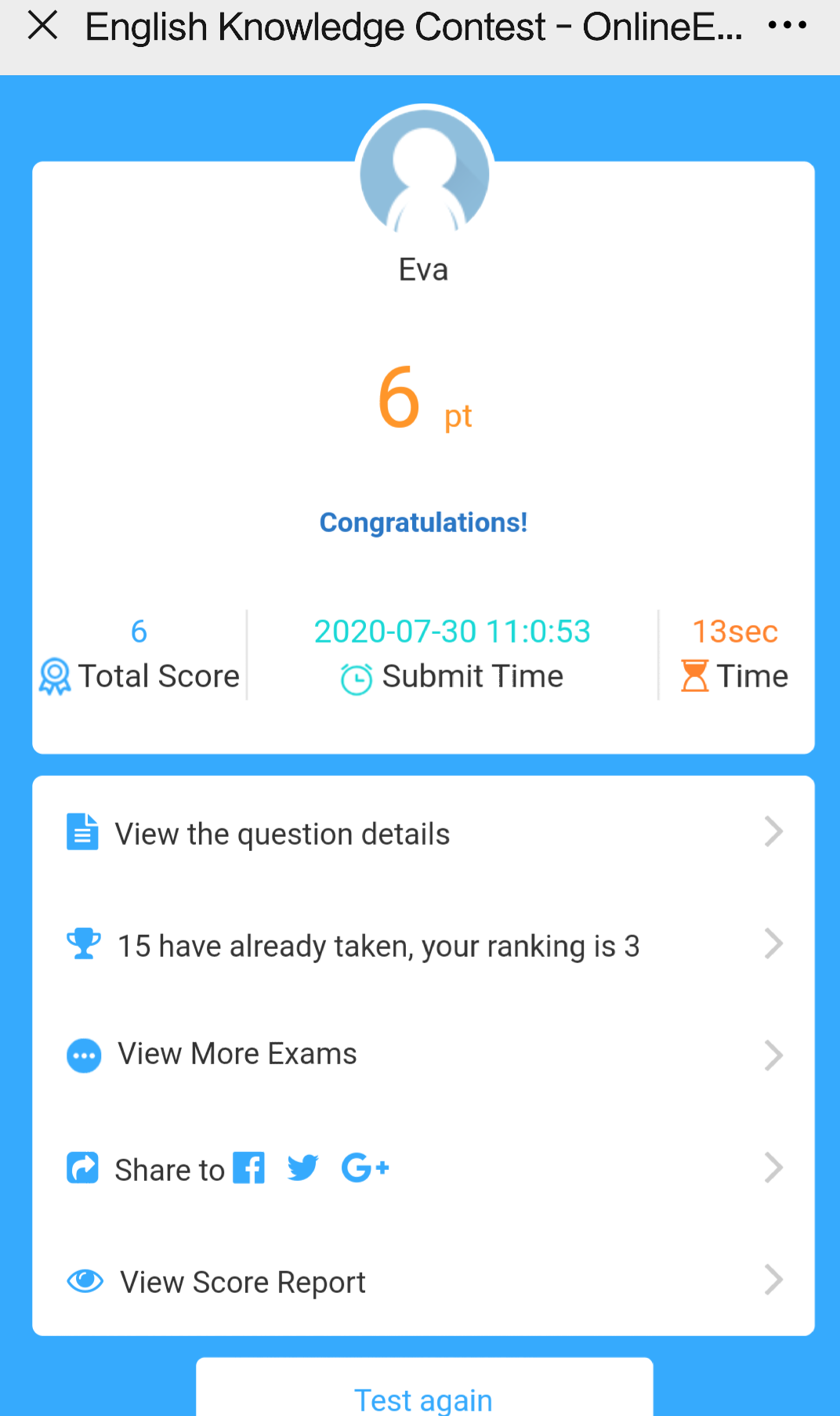 Staff can also log in the candidate background on their phones, check the exams,  the exam records and integral, check the collection of wrong questions and practice to eliminate the wrong questions, etc.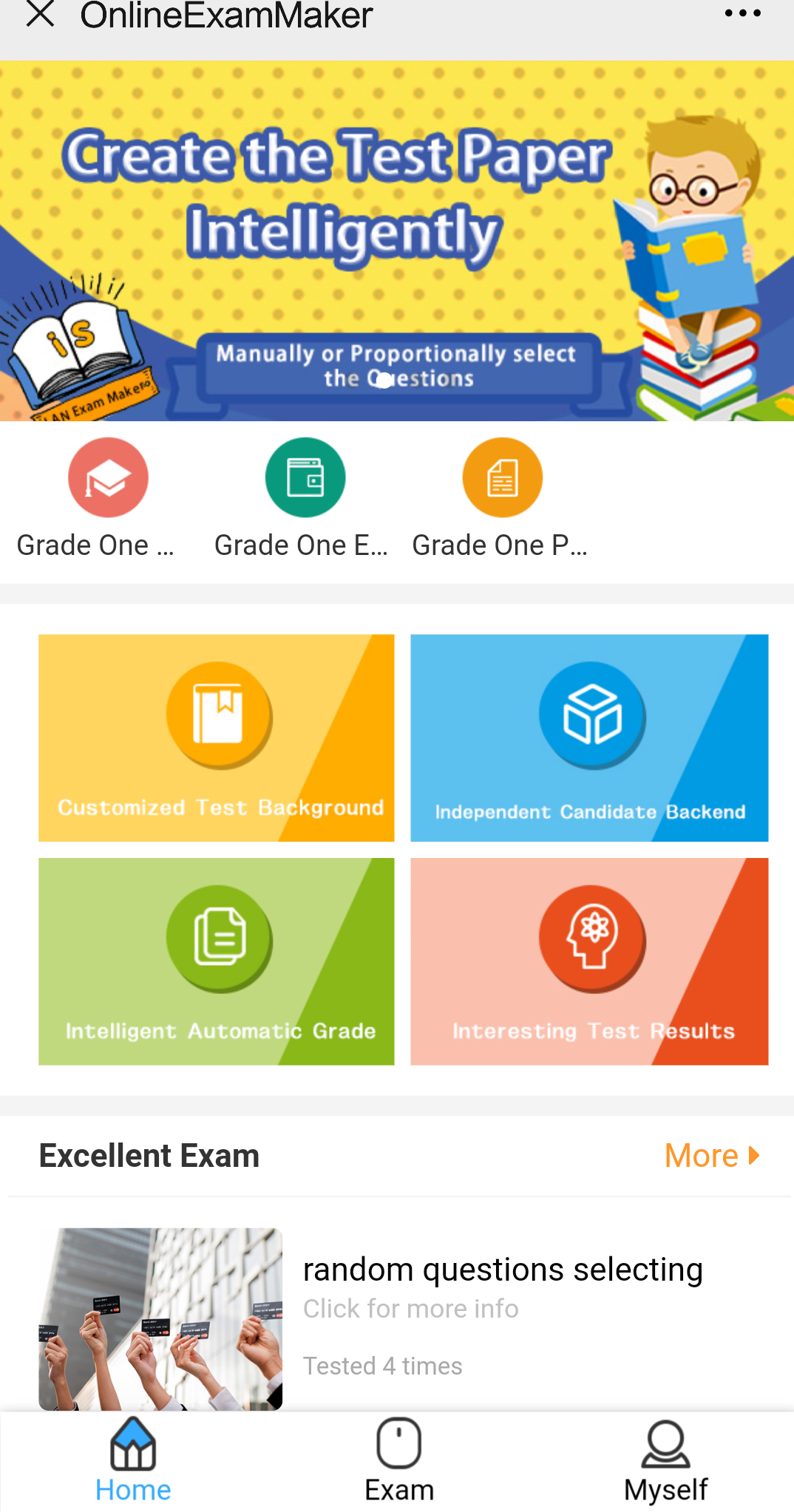 The functions of Online Exam Maker are comprehensive, which can provide the one-stop solution for staff online training exams.
If necessary, welcome to use our exam system.
Click to register an account for free!