How to Create A Prize Quiz?¶
If you want to make the exam more interesting or create an knowledge competition, you can create a prize quiz!
In our online exam system, users can create an interesting game and add prize. When the candidate enters the prize quiz, the reward will be unlocked.
How to create a prize quiz? Here is the guide for you.
Firstly, login the system and choose [Exams] – [Prize Quiz], click [+ New Prize Quiz];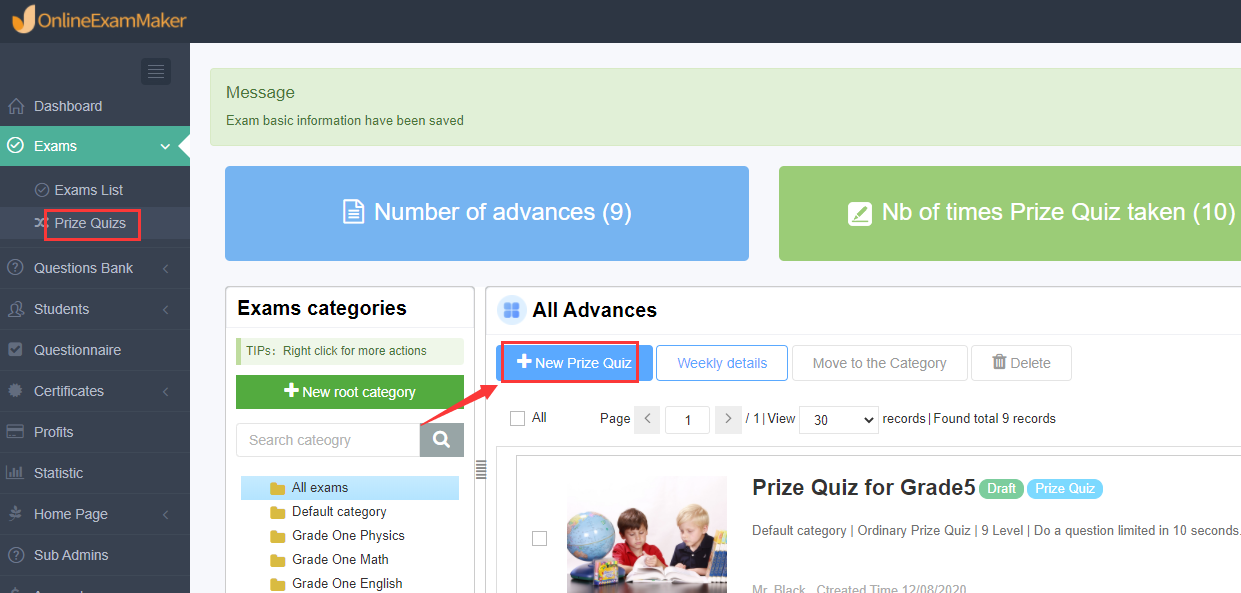 Secondly, add the title and cover of the prize quiz, and choose the mode of the prize quiz;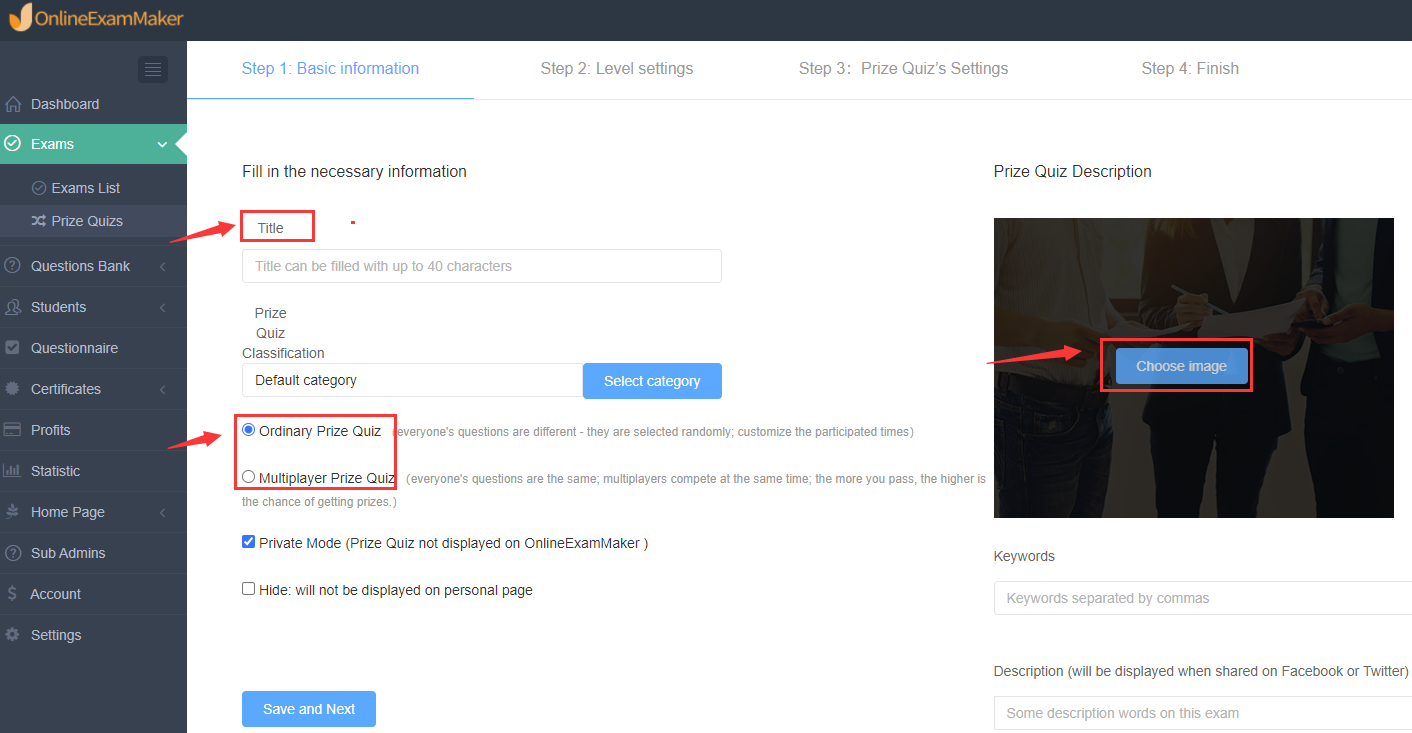 Thirdly, add questions from your question bank (Only support multiple choice questions with single answer);

What is more, add the rewards. Users can add incentive words or other prizes for candidates.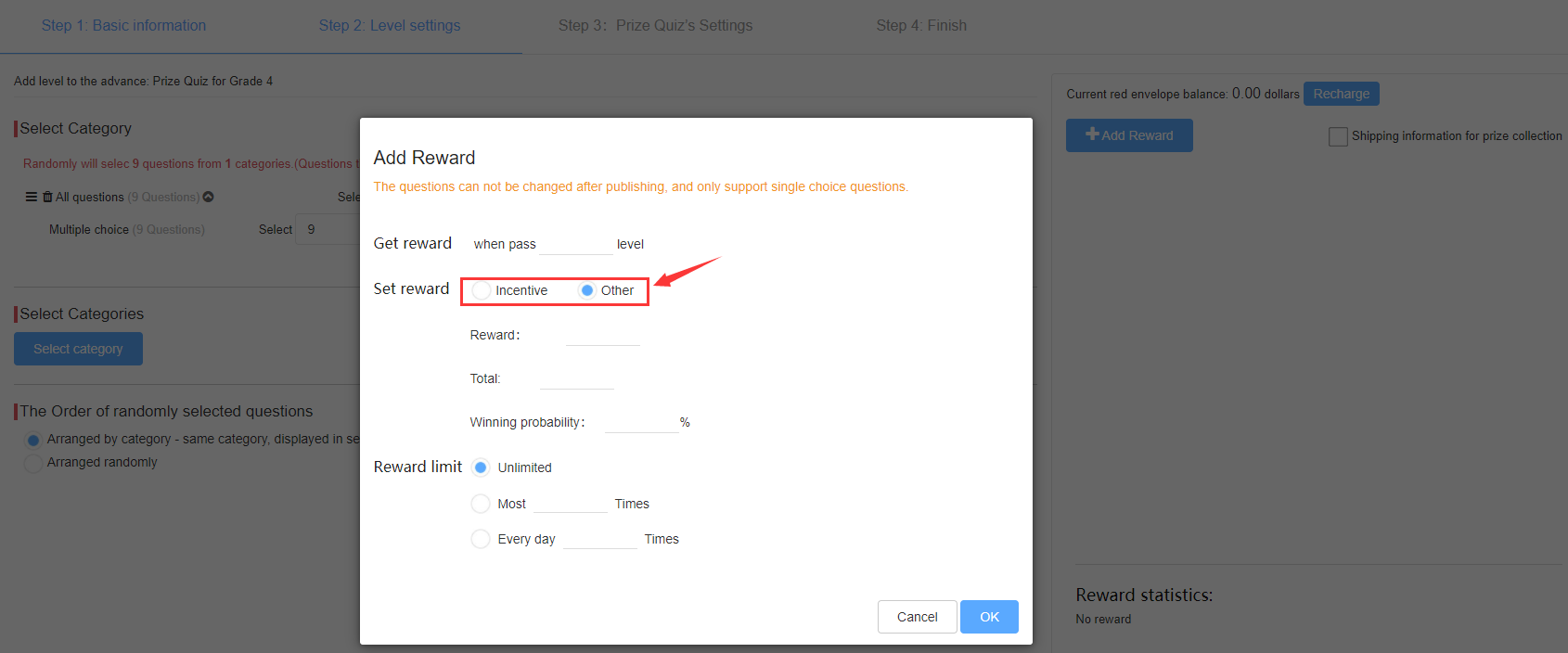 In addition, set up the settings for payment, permissions, theme and so on.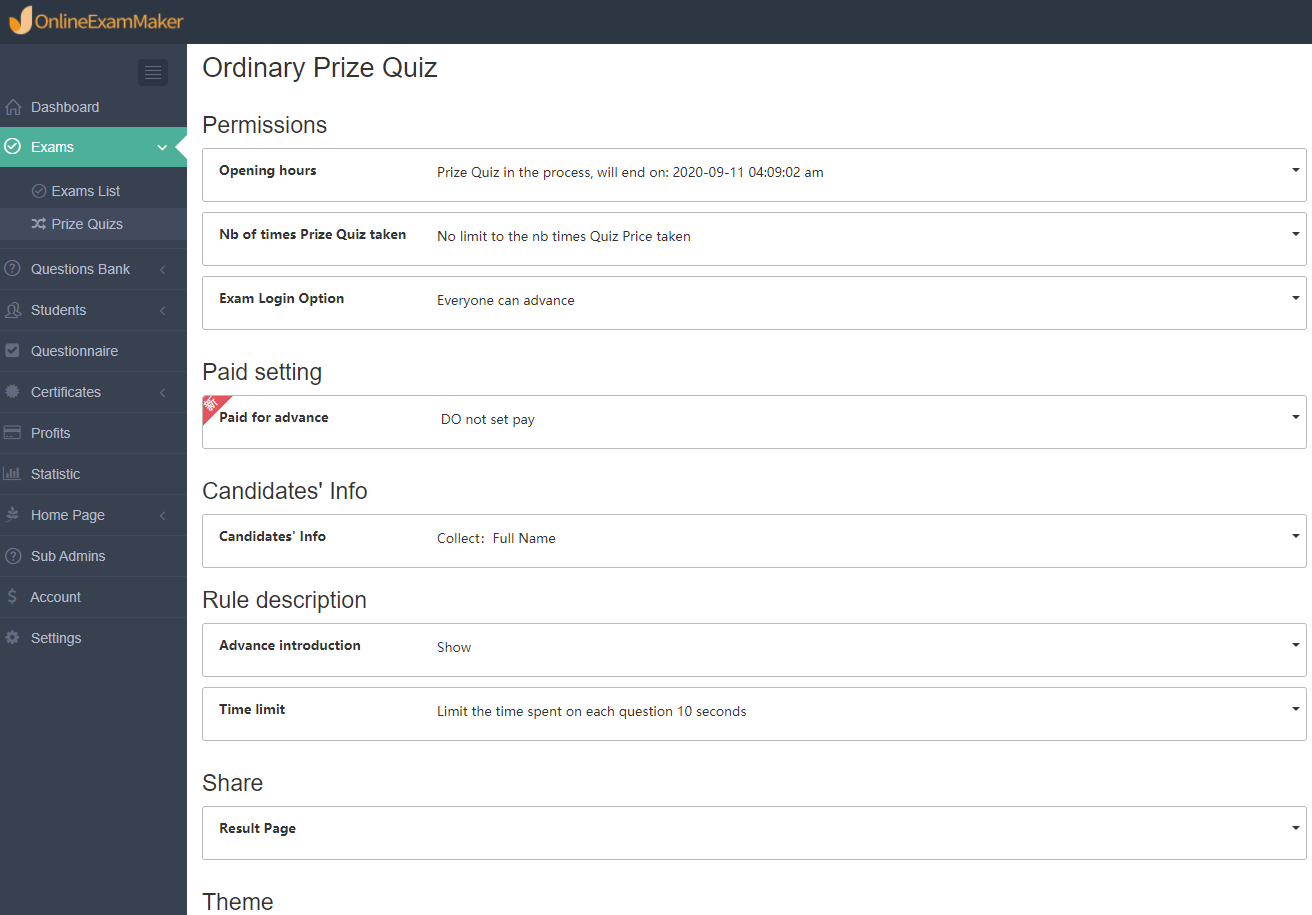 Finally, share the link and QR Code with your candidates.