How to Upload Your Company Logo to The System?¶
Our online exam system support users to upload their company logo to show the brand and make it look like your own system.
How to upload your logo?
Firstly, login the system and click [Settings] on the left;
Secondly, select your logo picture and fill in your company name;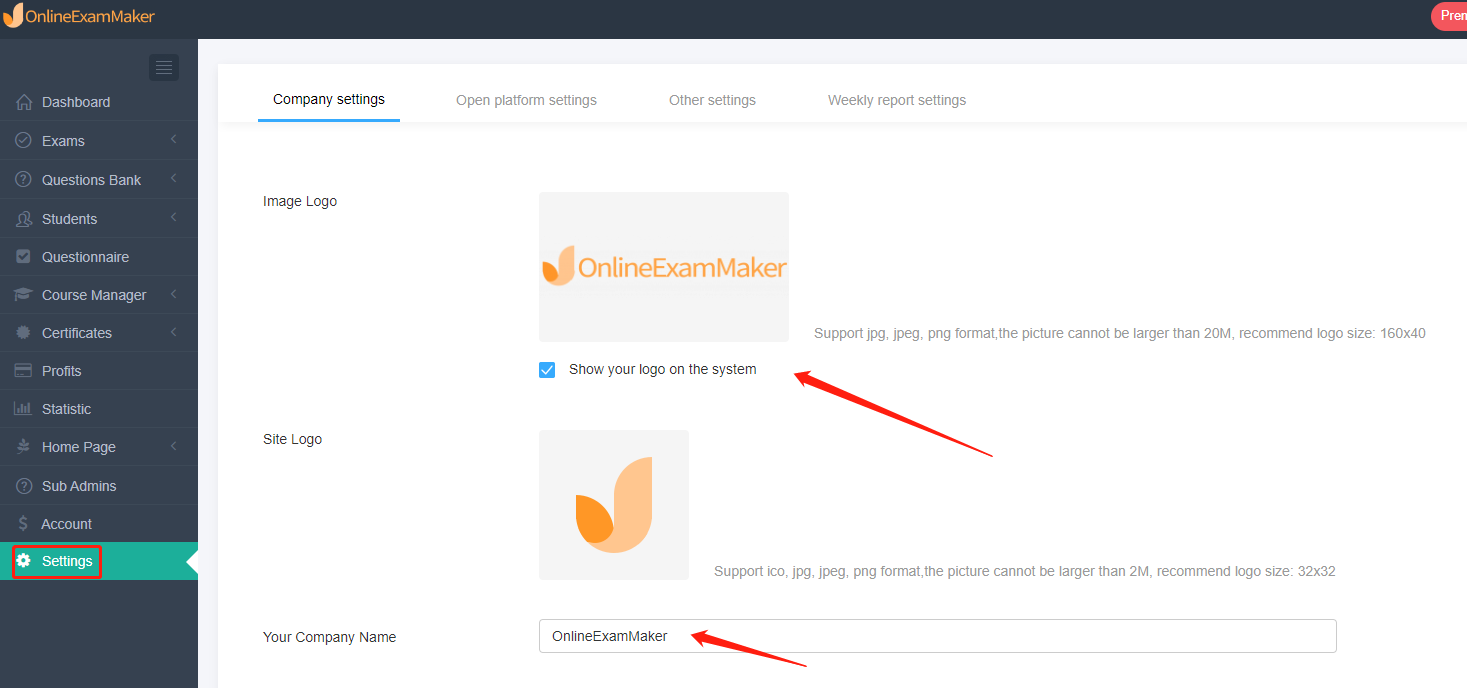 There are 3 ways to show your logo and name:
Only display company logo;
Only display company name;
display both name and logo.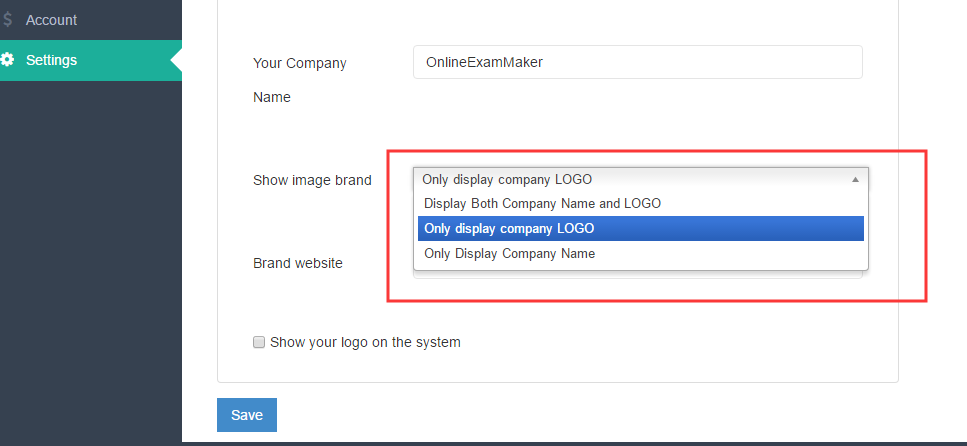 What is more, you can add your website and choose whether to show on the system. After all the settings, click Save.
As what can be seen in the following picture, the logo and name will be shown on your exam.