How to Organize Make-up Exams?¶
For exams with [Account Login Exam] setting, we can organize make-up exams for candidates who fail the exam.
Firstly, click [Exams] – [Exams List] – [Details of the exam taken], and then click [View records].
(1) If there are candidates who failed the exam, the administrator can create a retest group, select candidates and add them to the retest group;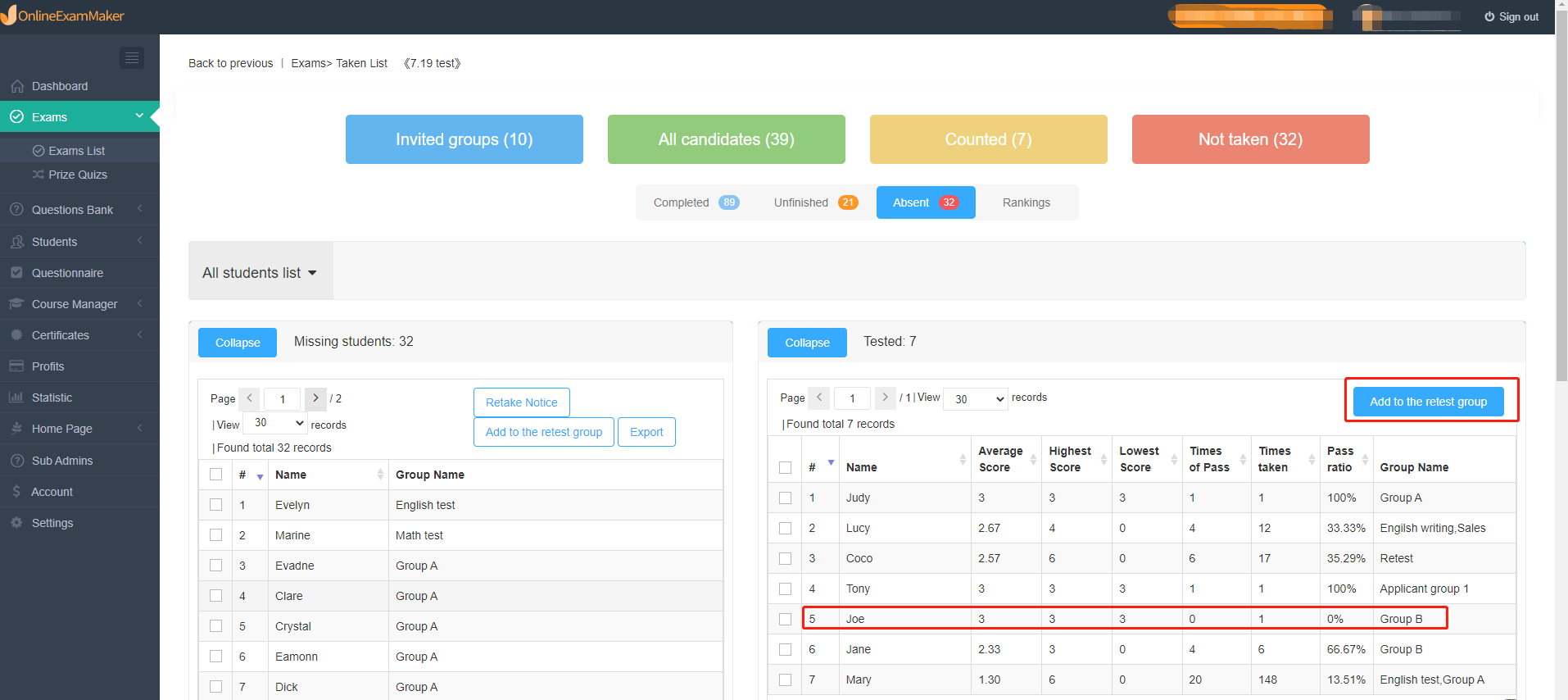 (2) If there are candidates who have not taken the exam within the opening hour, we can reopen the test papers, select the candidates to notify the retest; or add them to a retest group;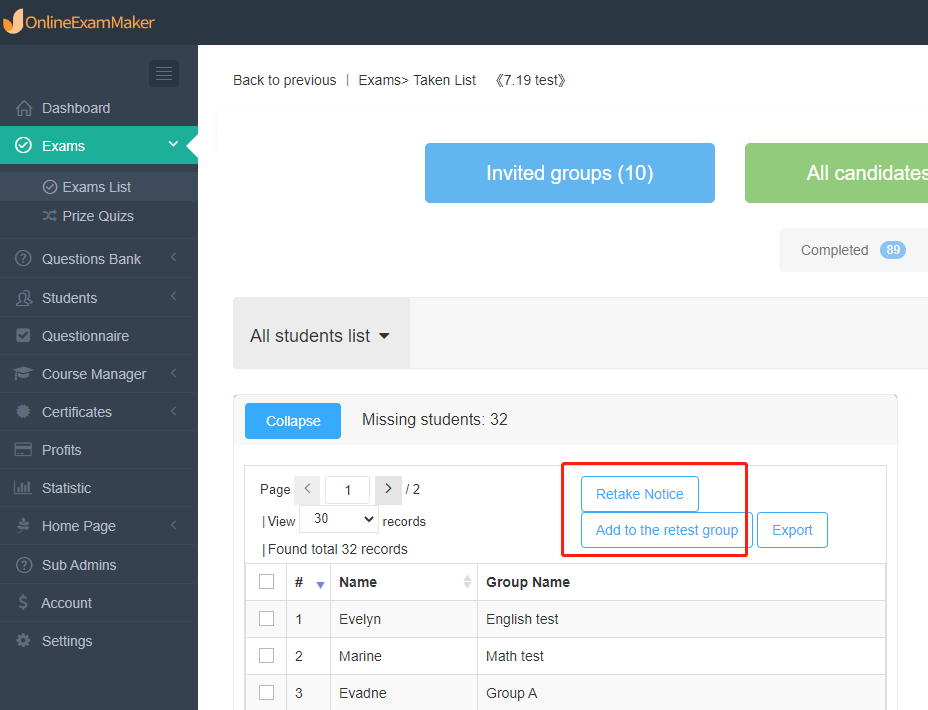 After adding the candidates to the retest group, the administrator can copy the test paper or create a new exam and specify the retest group to take the exam.