What Kind of Prize Can Be Given in Prize Quizzes?¶
After adding the questions to the prize quiz, users can add some prizes to inspire candidates who have passed the appointed level.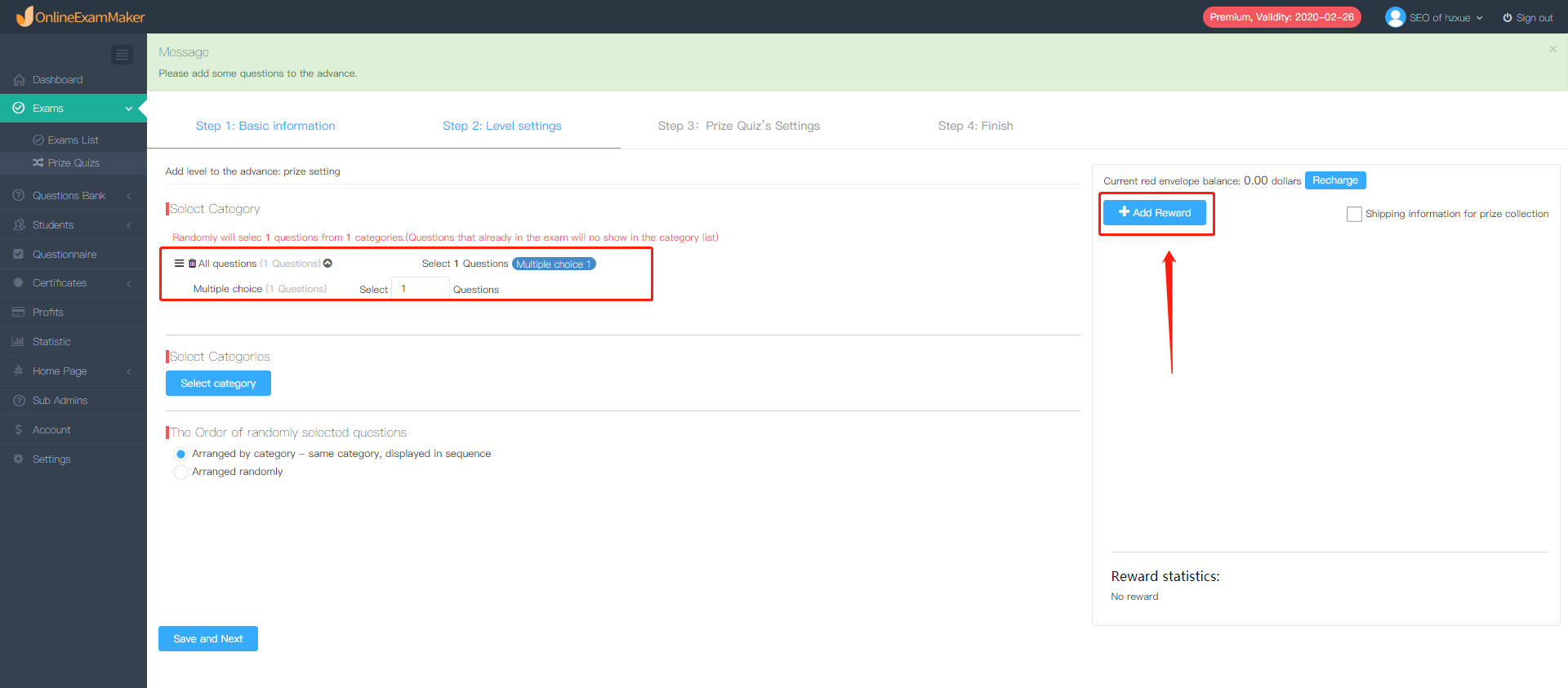 There are 2 kinds of prizes.
▶❶ Incentive: Users can write down some inspiring words and sentences to inspire examinees.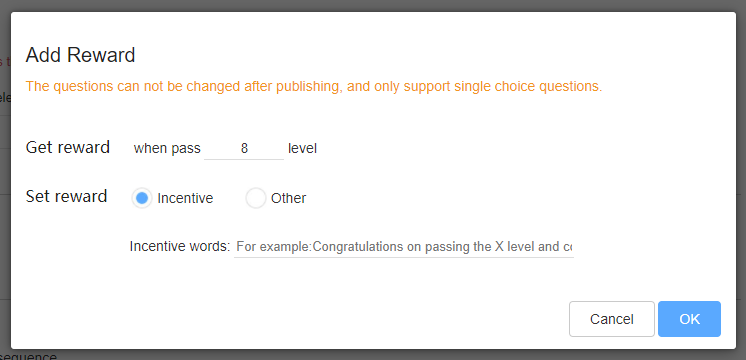 ▶❷ Other: Users can set other prizes and the prizes should be given by yourself. Or the examinees can fill in their addresses so that the prize can be given through the express.