How to Send Exam Invitations to Invite Candidates to Attend Exams?¶
After creating and publishing a new exam in our Online exam system, Online Exam Maker, how to promptly notify candidates to attend exams? There are 2 accesses.
You can notify candidates by sharing the link or QR code. Both the link and QR code are automatically produced once you have published your exam.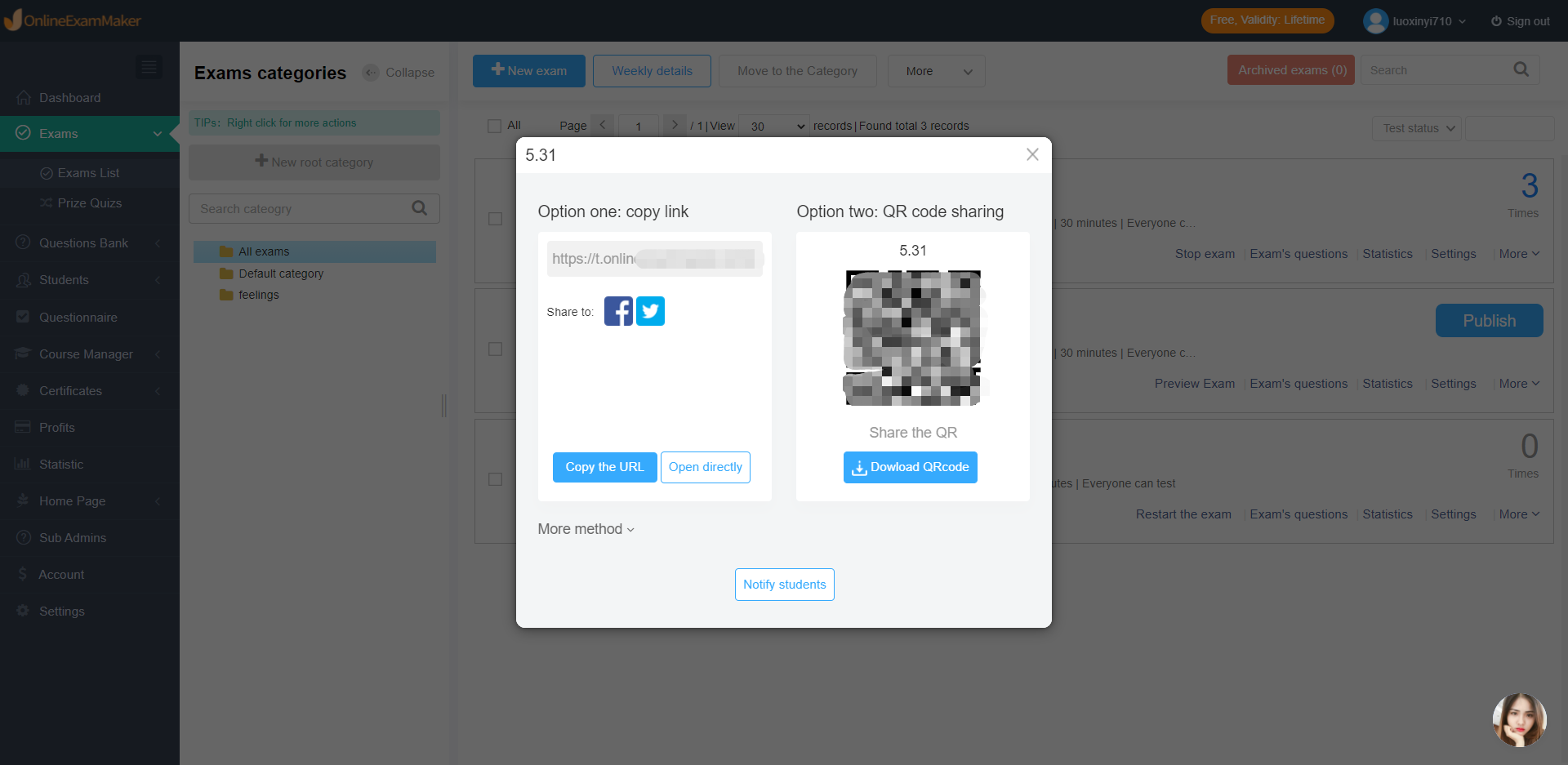 You can notify them by sending an email which you can also add another information.
Step 1: A popup window will show when you publish the exam. Or you can just click the title of the exam after publishing. You will find the button [Notify students] in the popup window. Click it.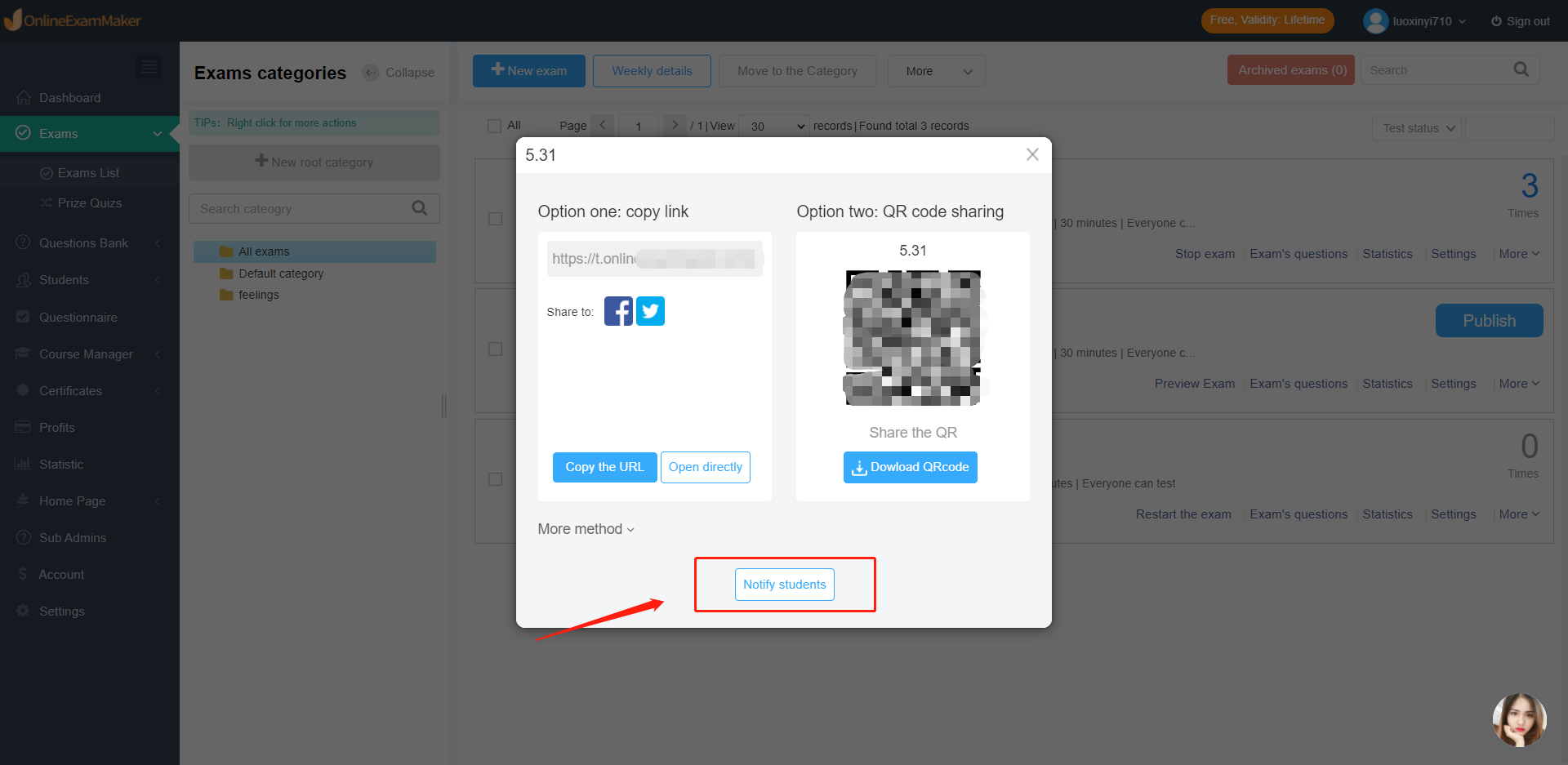 Step 2: A Test Notification page will show. You can choose the candidates by adding one by one, batch importing or group selecting. And then you can customize the email subject and contents. Please check the detailed instruction below: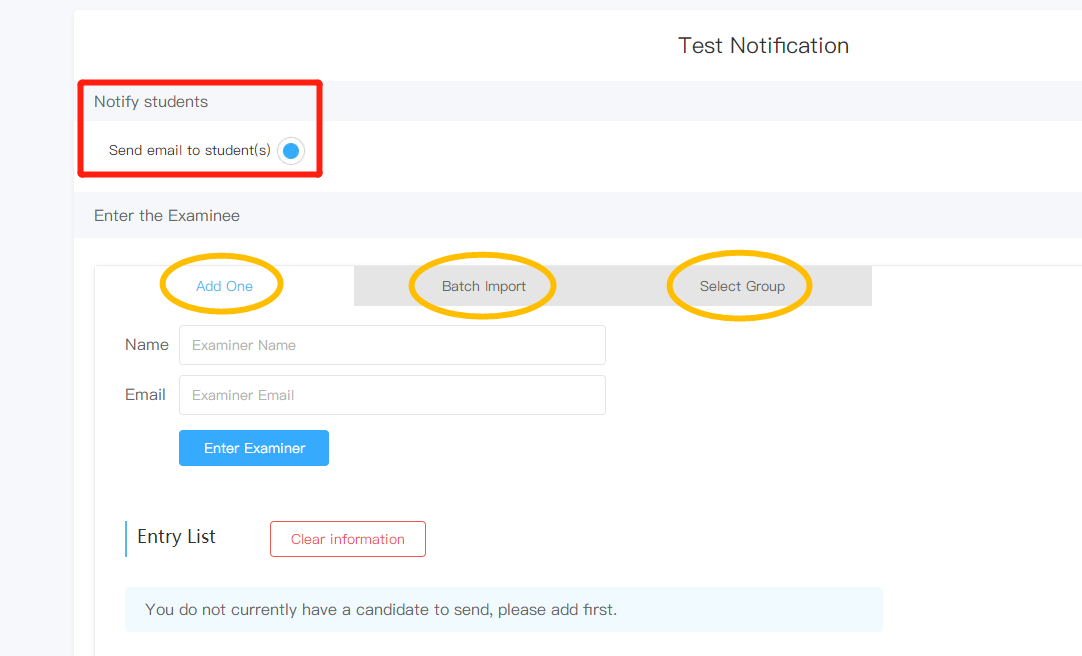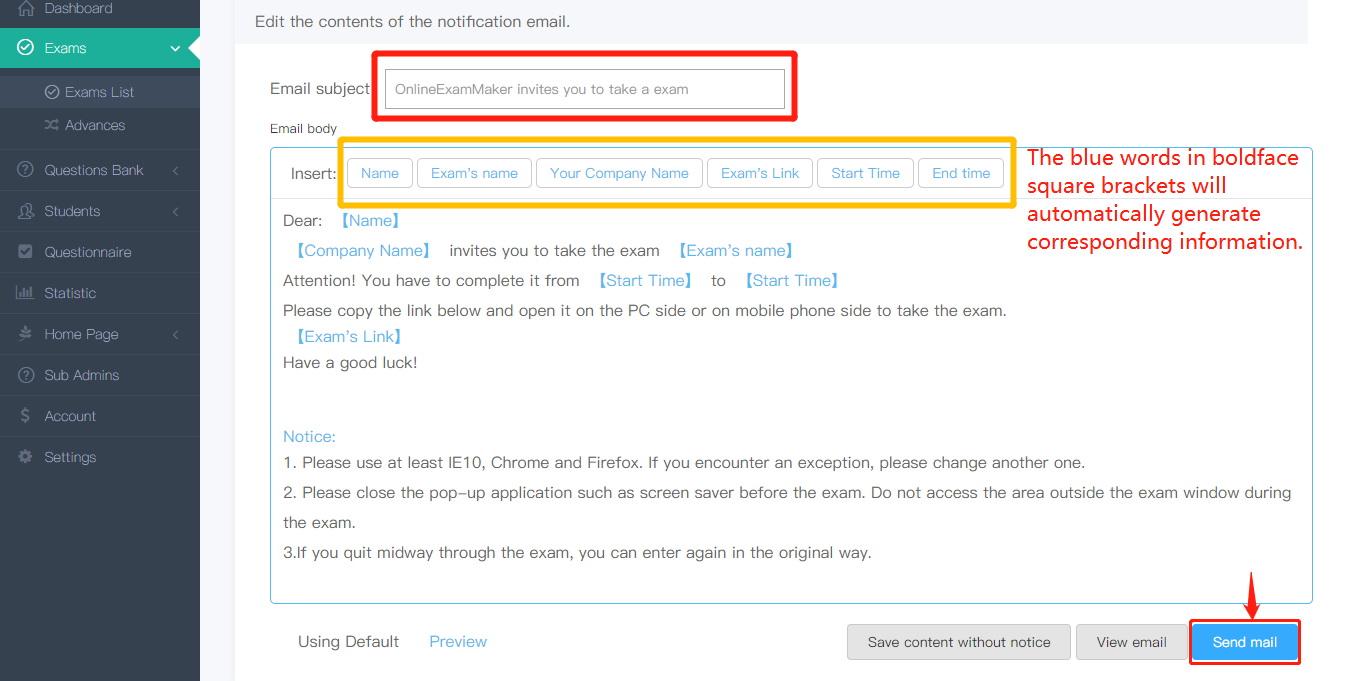 Those blue words in boldface square brackets will automatically generate the according information of each candidate you have selected. Finally remember to click to send.
Is it clear? If you have any question, please feel free to contact us: support@onlineexammaker.com