How to Create an Online Course?¶
How to create an online course in our Online Exam Maker?Here is the guide for you!
Firstly, login the system, click [Courses] – [+ Create Course]; before create a course, we can also add a category to manage our course.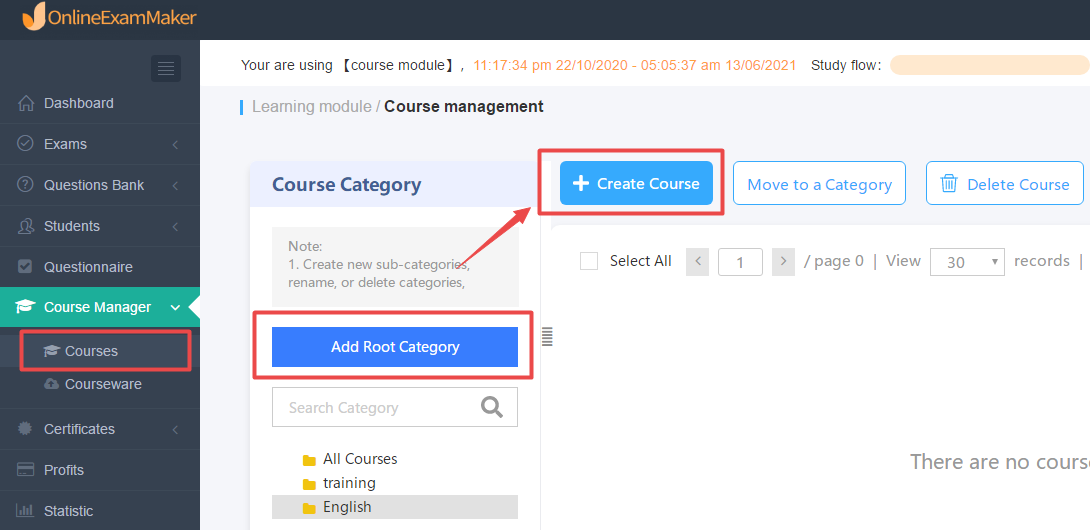 Then please create an online courses according to the following steps.
First Step: Fill in the basic information. Fill in the course title, description, and select the category and course cover according to your needs.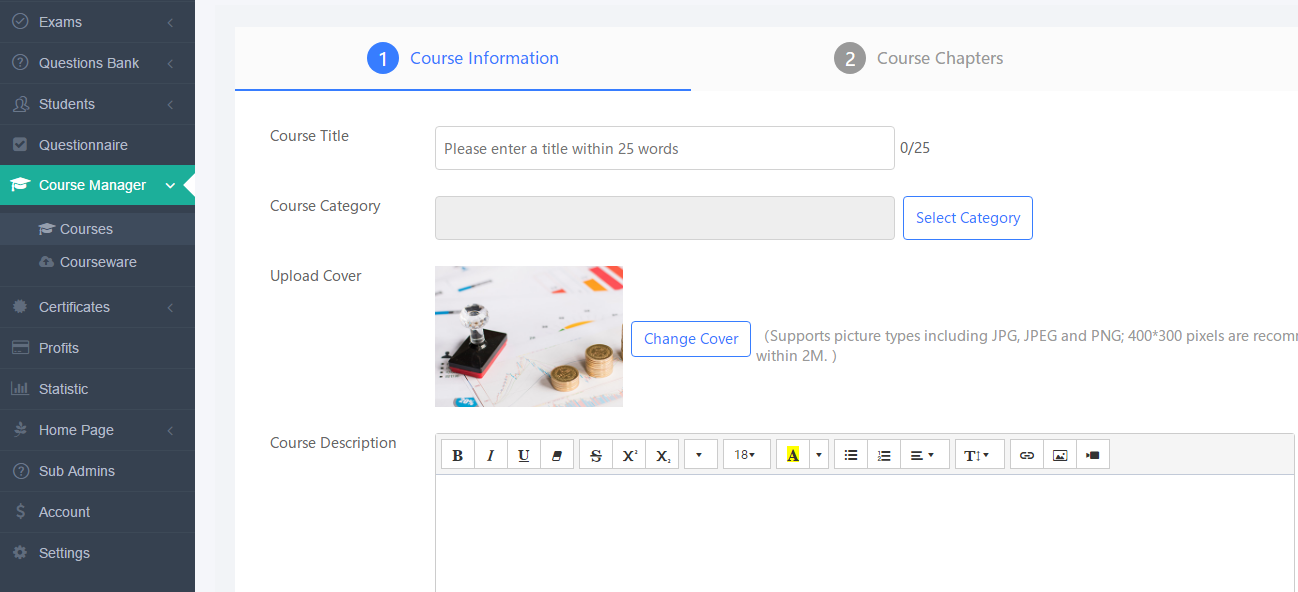 Second Step: Add Course chapters and coursewares. A course can consist of multiple chapters. After creating chapters, just drag and drop the uploaded coursewares on the right to each chapter.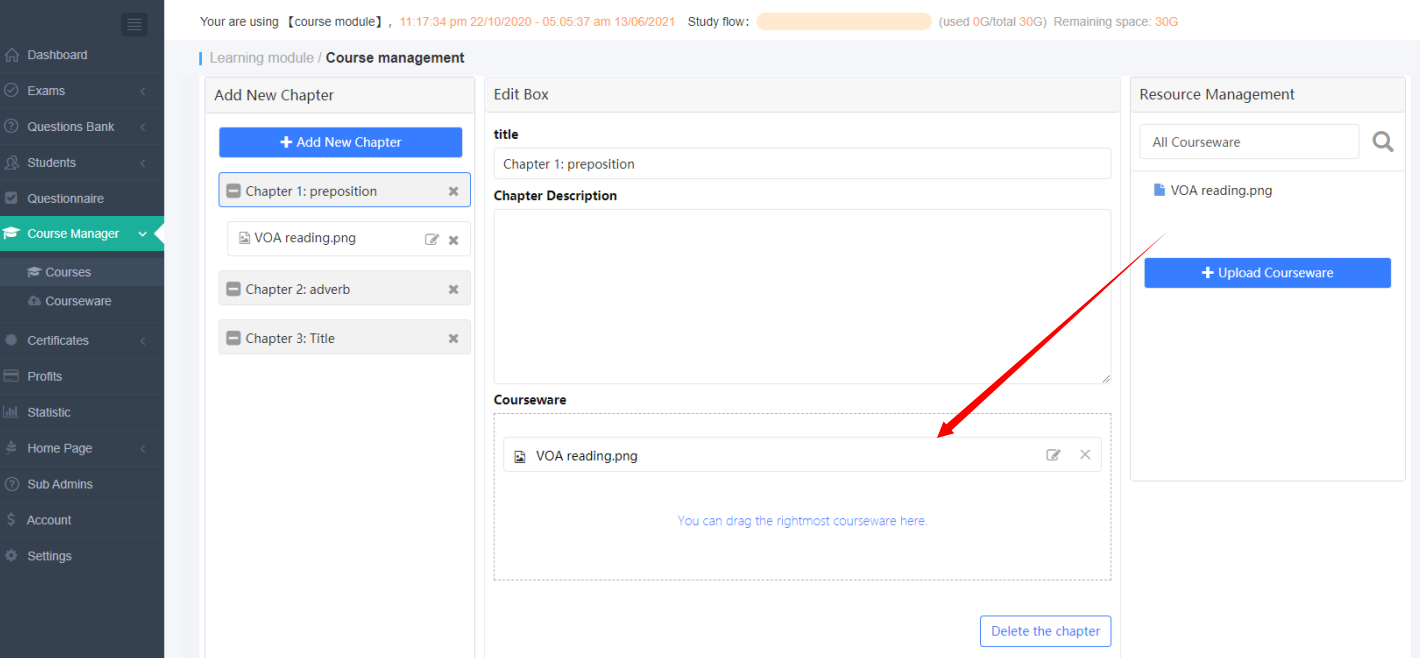 Third Step: Do some settings. We provide course settings such as label setting, learning permission, difficulty level, course opening time, course validity period, anti-cheating, etc. ,Users can choose some settings according to their own needs.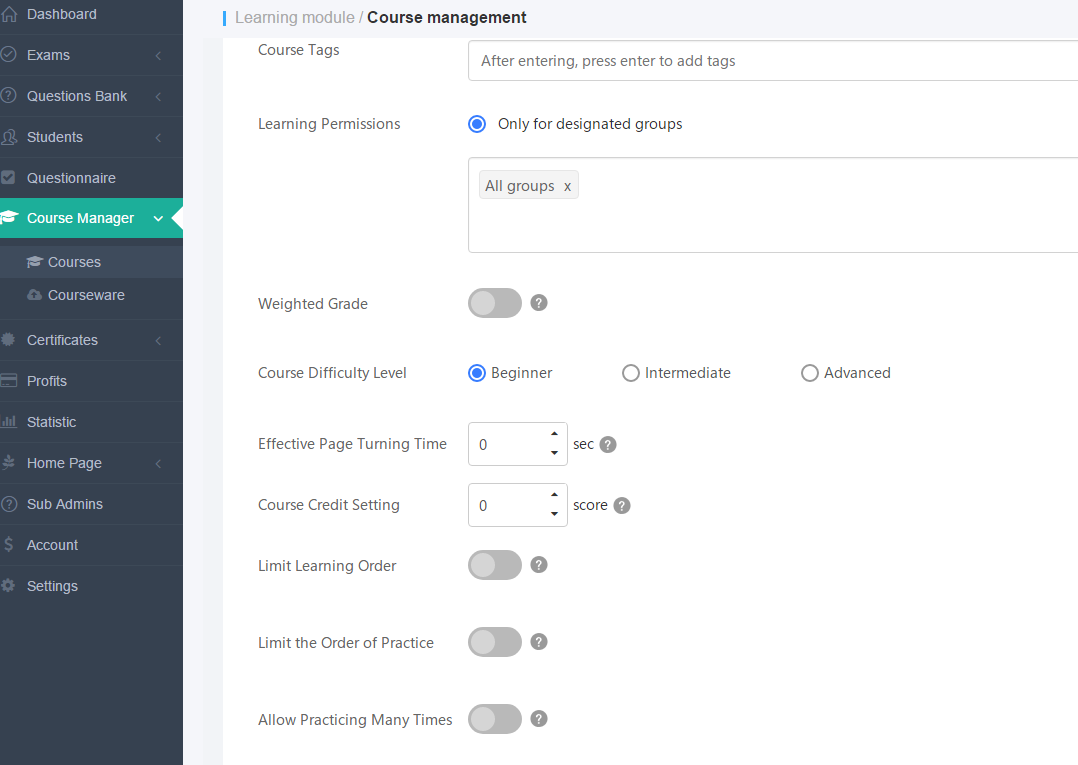 Finally, after finish the steps above, users can get the link and QR Code of the course, just share them to students to start online course learning!