How to Add Audios or Videos in Questions in Online Exam System?¶
For some exams, it usually contains the listening factor. So how can users add the according audios or videos in questions?
Please check out the instructions below:
1.For new question: When you creating a new question, you just need to click the '+ New question' button and then it will switch to the question operating platform.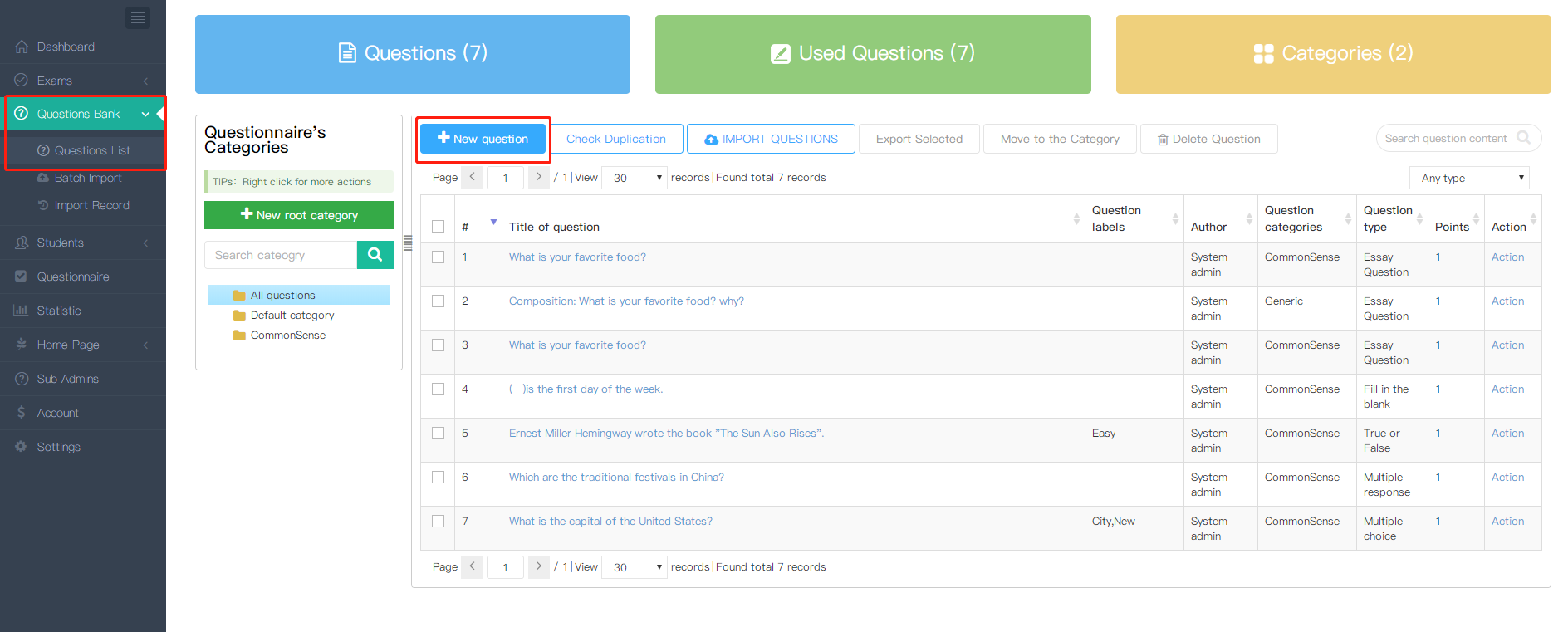 2.For the questions have been created: Enter the Question List: find out the question you need, click the question title or the 'View detail' button. And then click the 'Edit question' button.

Next, start to add audios or videos:
Step 1: Click the 'Add audio or video file' button.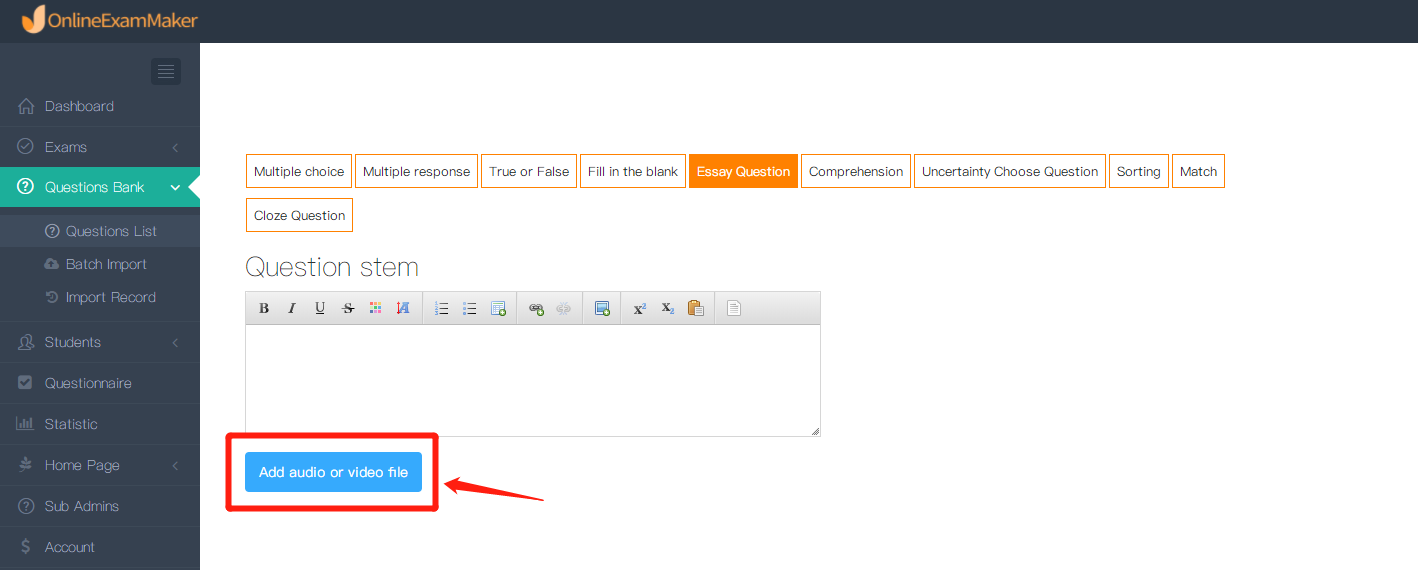 Step 2: Upload the file in a pop-up window by choosing the file in your computer.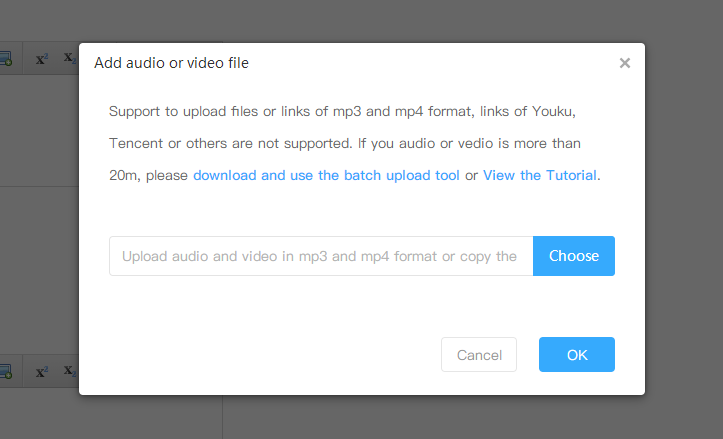 After uploading, the file name will be listed for you to check whether it is right.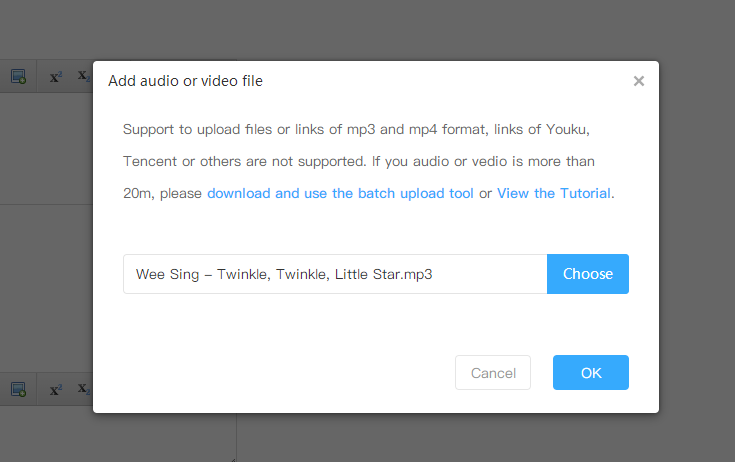 Step 3: When succeed uploading, a media link will be shown. You can delete it if you have change your mind.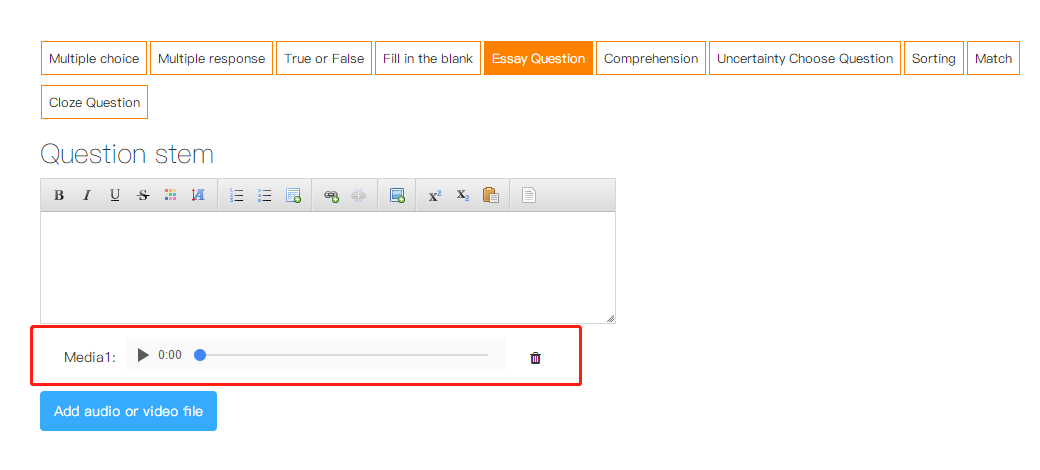 Step 4: The audio or video will be listed in the question stem.