How to Batch Import Candidates?¶
If you have thousands of candidates, it is very troublesome to add to the system one by one.
To solve this problem, we suggest that users can use the batch importing functions.
How to batch import candidates?¶
Firstly, enter the students list and choose [Batch import];

Download the excel file, and edit the students information according to the excel template;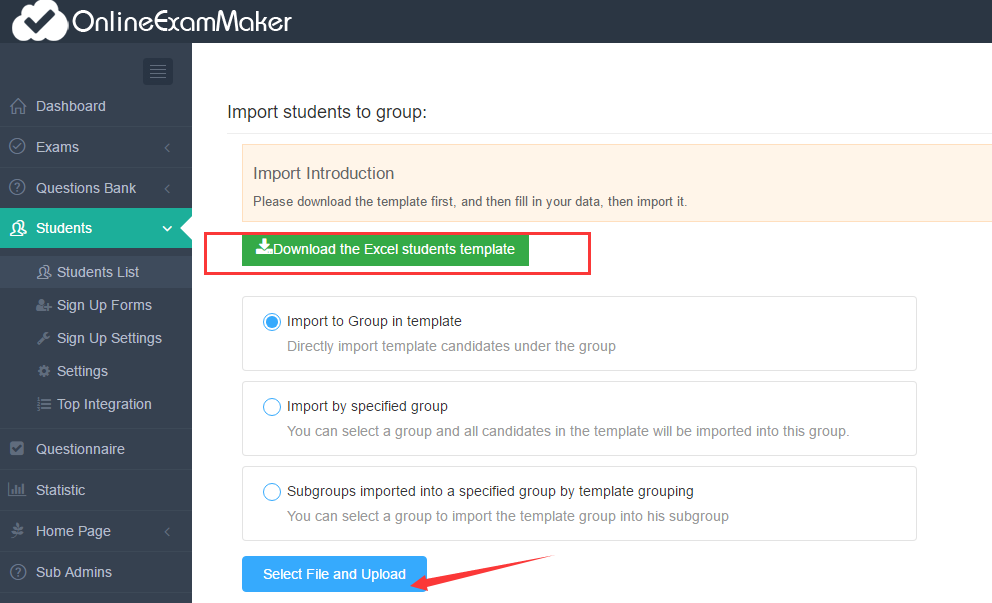 After finishing the excel file, select it and upload. Then check the data and begin the import if there is no problem;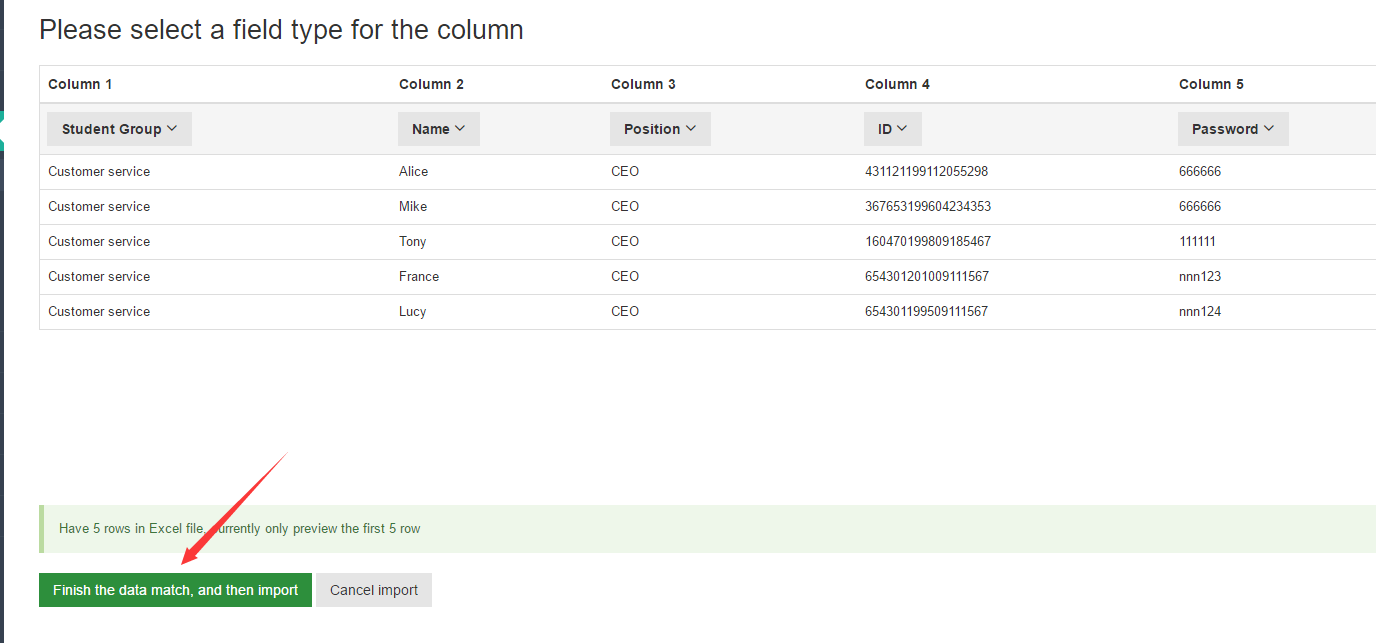 If you import successfully, the system will automatically count the number of imported candidates.