Instructions to Full Screen Exam Testing¶
What is full screen exam?¶
Full screen, literally understanding it is actually occupying the entire screen. The full screen test function is one of the anti-cheating functions. When administrators open , candidates need to take the exam on the PC side, and they need to install the full screen test module, enter the full screen exam environment through this module. They cannot switch the screen until finishing the exam.
Why do you need the full screen function? Here are the advantages.¶
(1) Prevent candidates from switching to other web pages to find answers;
(2) Effectively prevent candidates from seeking helpmate by ApowerMirror, remotely connecting, or other ways on their computers;
(3) Effectively block other applications and prevent candidates from being disturbed when taking exams.
How do administrators open the full screen function?¶
In the third step of creating the test paper [do some setting] or enter the test paper list and select a test paper, click the [setting] and turn to the anti-cheating settings. As shown in the picture, just tick the [Open the Full Screen].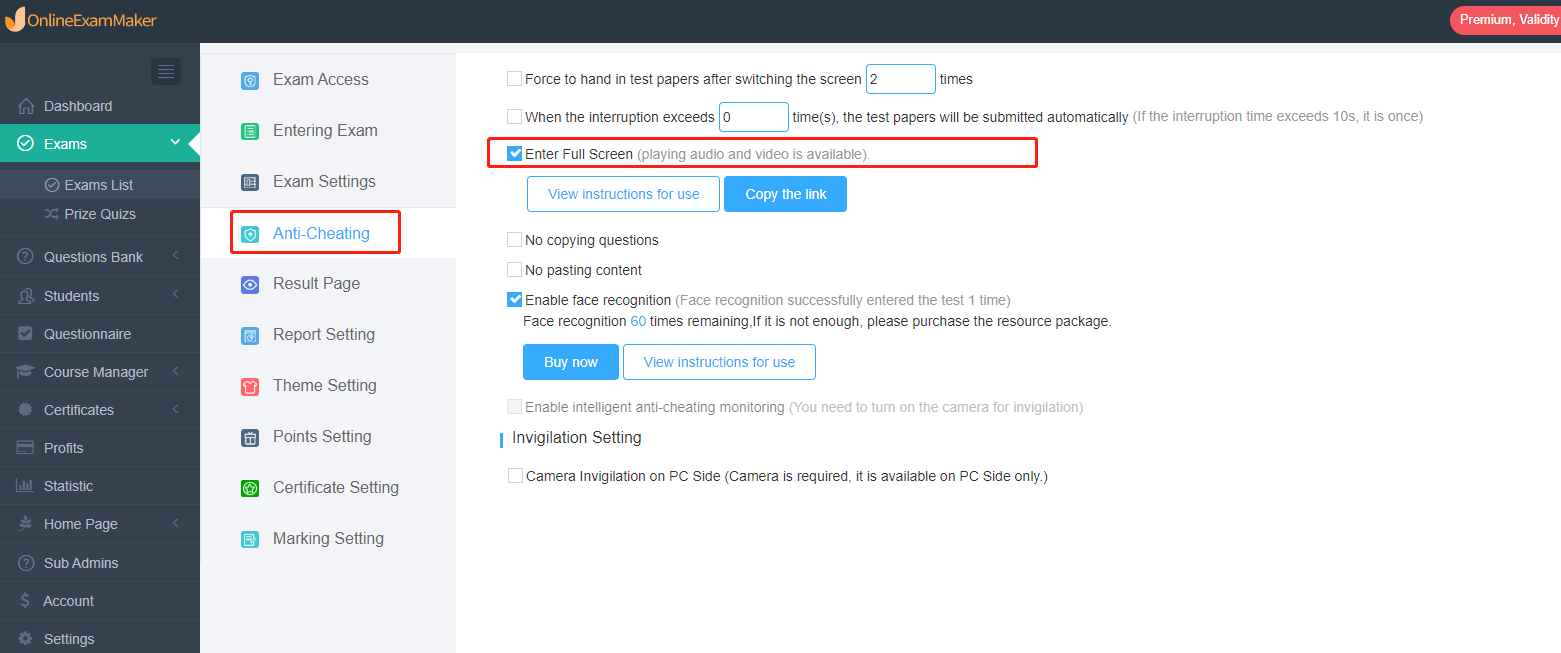 Tips:
(1)only support the Premium member
(2)only available on PC side
How do candidates take the exam with full screen function?¶
If candidates participate in the test with the screen function set, they have to install the [full screen test module] on the computer before the test.
Specific procedures are as follows:
First step: open the exam link and then download the [Full Screen Module];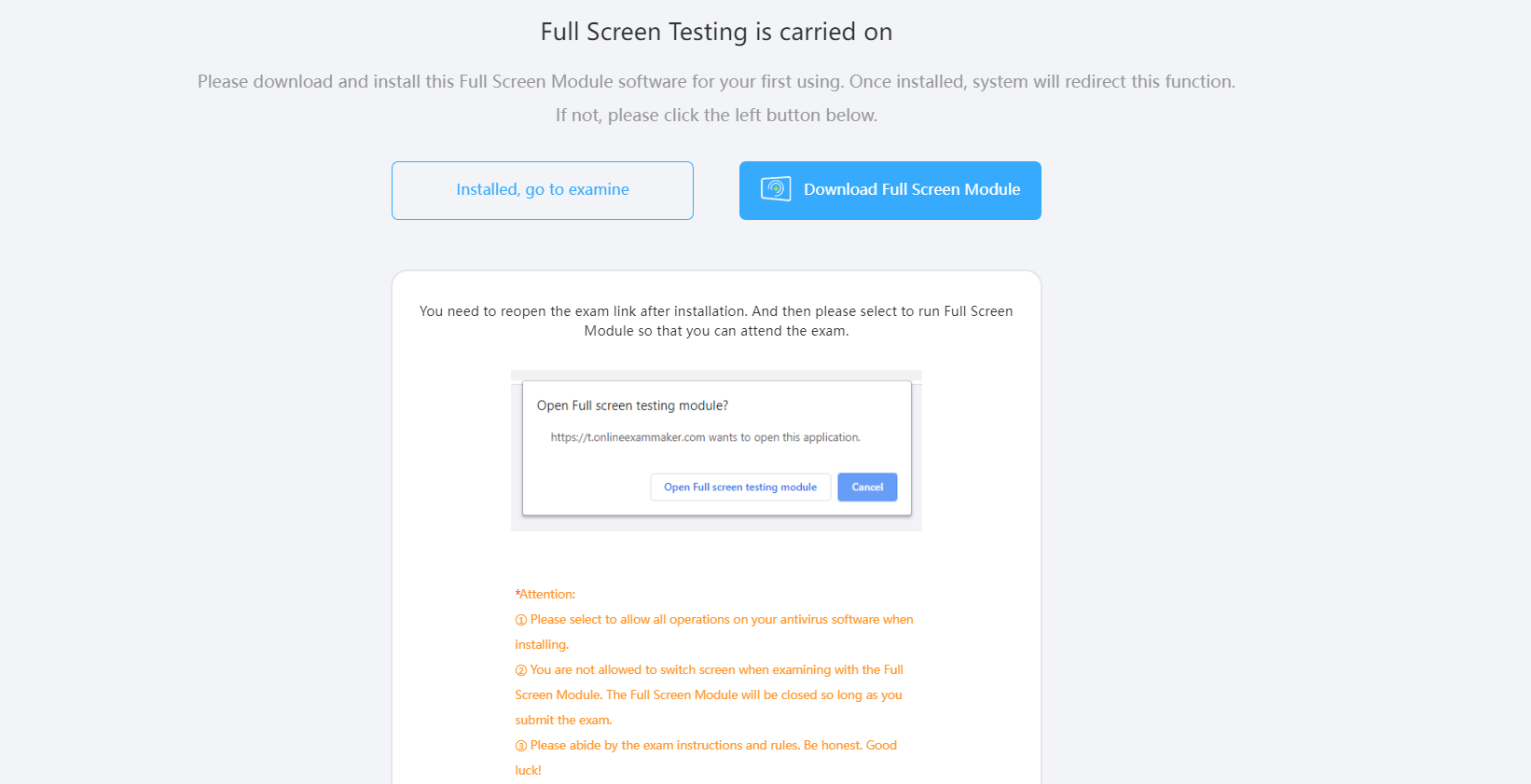 Then install it on your computer.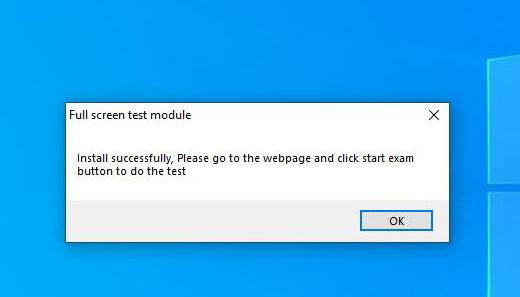 Second step: reopen the exam link,then candidates will take exam in the full screen environment.
Please click this link to Try the Full Screen Exam.