How to View The Import Record in Exam Software Online?¶
A complete and sound examination system can not only help us organize examinations, but also provide timely and accurate feedback on teaching results, provide more meaningful instructional strategies for teaching, and optimize the entire teaching process. Users who use the online exam system can clearly feel that the online exam system improves the reliability, effectiveness, and efficiency of the exam, and reduces the cost of the exam.
The online test system can support the test statistics module centered on the word test, and can count the total number of people in each test, the number of reference people, the number of unreferenced people, the number of passing people, the passing rate, exam rankings, and other information; support the statistics function of exam information graphs, And support the export of statistical charts; multi-dimensional statistical analysis, more accurate evaluation, convenient for users to statistically query candidate information and related data
In exam software online. Many teachers would like to see the student's record and import it. When users batch import questions to the questions bank, our online exam maker will log the import record and users can view the time when they imported, and the quality of the questions per time.
How to view the import record?
Firstly, login the system, and click the [Import Record] under the Questions module;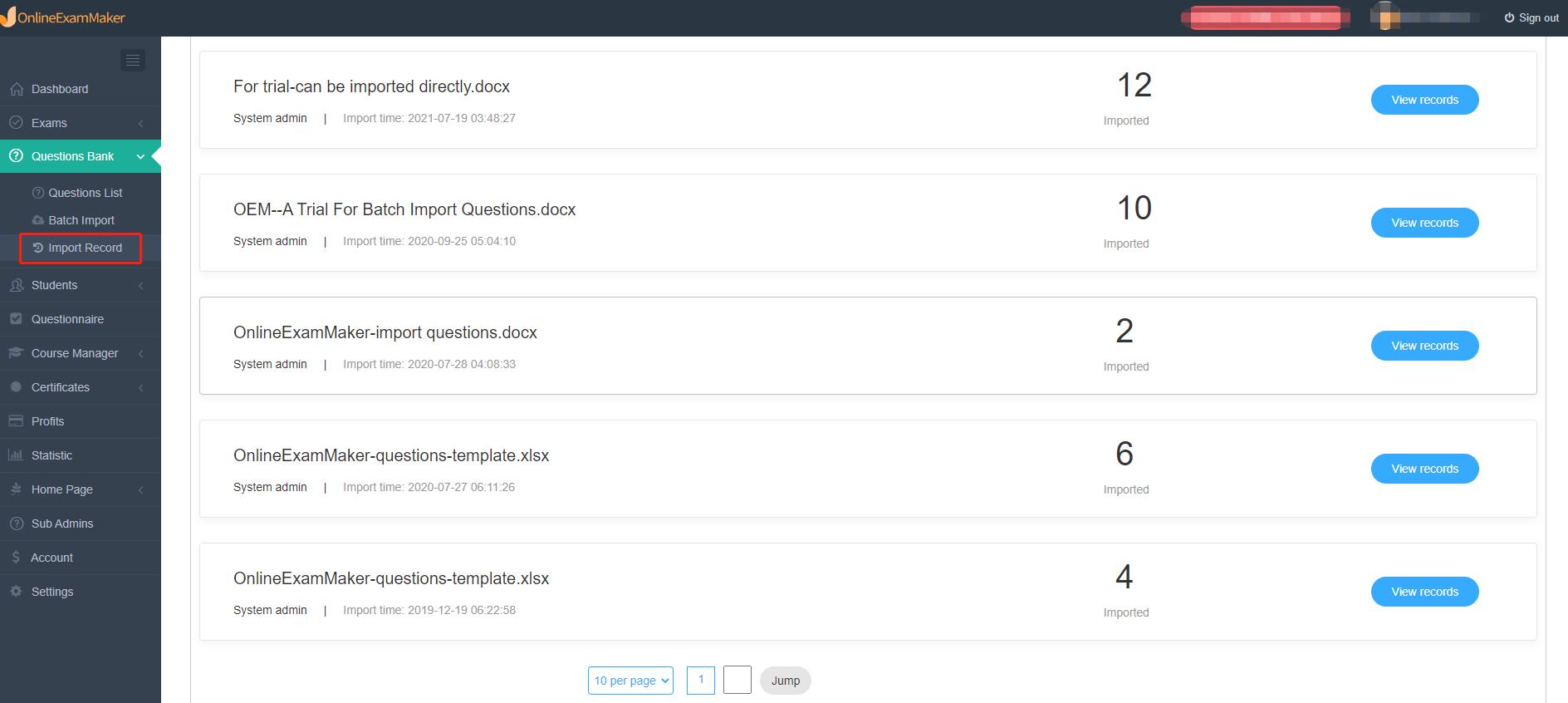 Here you can view the import record by clicking "View records".