In this case of being affected by the COVID-19, it seems impossible to conduct exams even for those schools that just reopen. This is also a challenge for companies that want to hire new employees. Luckily, online exam system, like Online Exam Maker, can solve the problem easily by providing a system where users can create exams and students can take exams online.
Online Exam Maker supports many types of exams, for example, exams with formula questions, exams with listening, recruitment exams and training exams and so forth.
For Schools
Online Exam Maker meets the needs of schools for all kinds of exams. Various general offline exams can be conducted in Online Exam Maker. At the same time, Online Exam Maker also supports exams with formula questions and exams with listening.
Exams with Formula Questions
Online Exam Maker supports formula questions. Therefore, math tests with formula questions can be created in Online Exam Maker and students can take math tests online through a computer or a mobile phone. After the exams, the teachers can also check the ranking of the exam, the exam records and the exam analysis.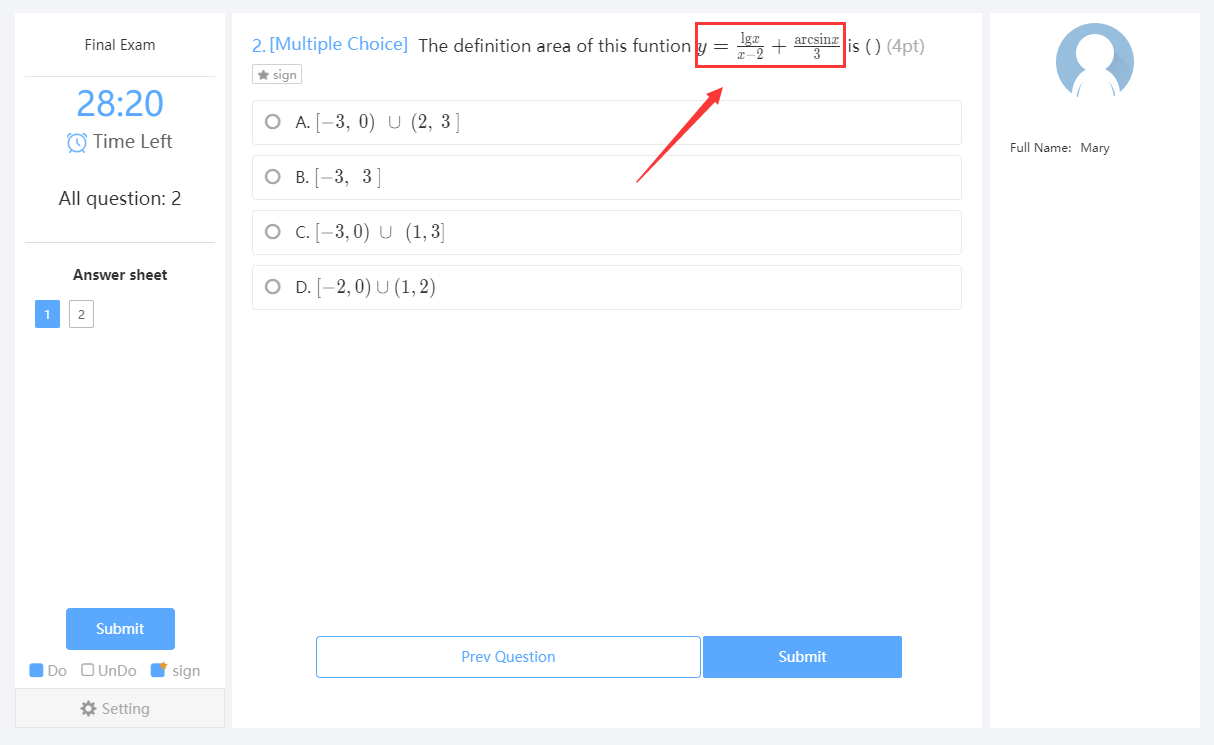 Exams with Listening
Audio files are also supported by Online Exam Maker. The users can add audio to the listening questions so that there is no need playing the tapes of the exams manually, which enables exams with listening be taken online possible.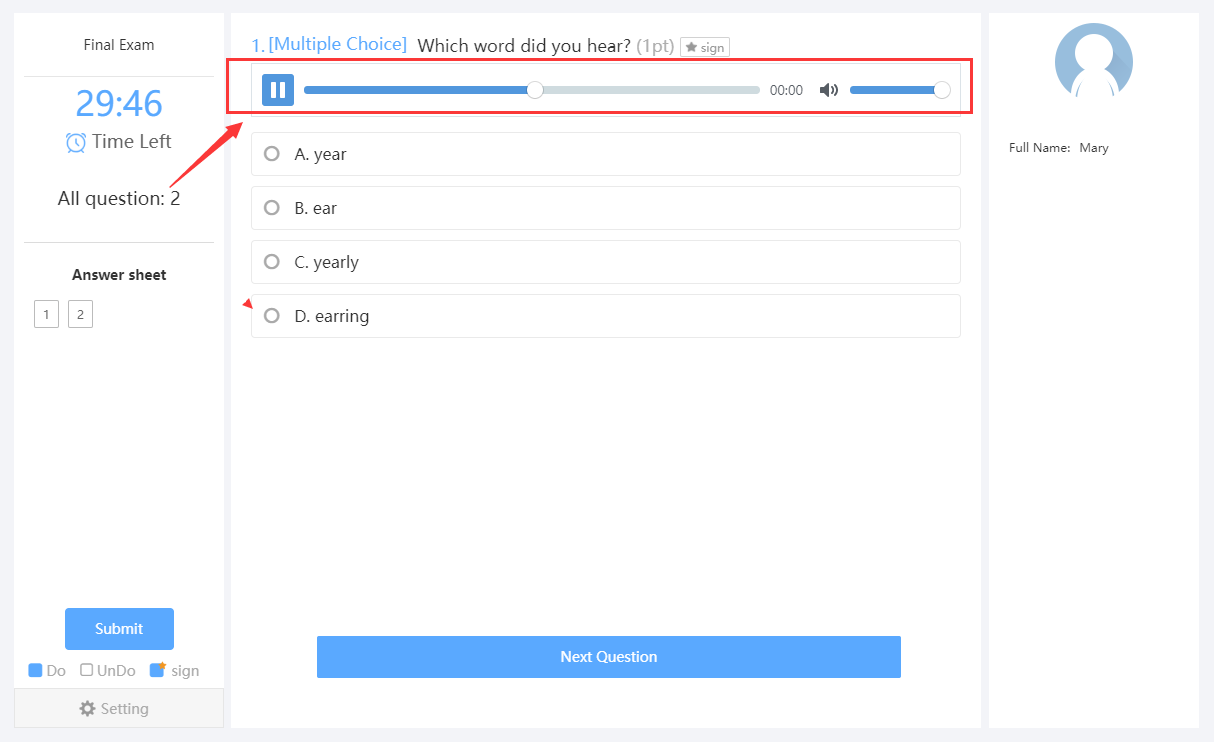 For Companies
Recruitment Exams
Affected by the pandemic, many people work from home nowadays. And for those companies that would like to hire new employees, it is a rather effective and convenient way to hire new employees online, which not only reduce the risk of being infected but also save the time of both employers and employees. The companies can create the recruitment tests online, and share the link to those who apply for the job. The recruiters can check the results of the recruitment test. And for those who pass the test, the company recruiters can arrange an interview.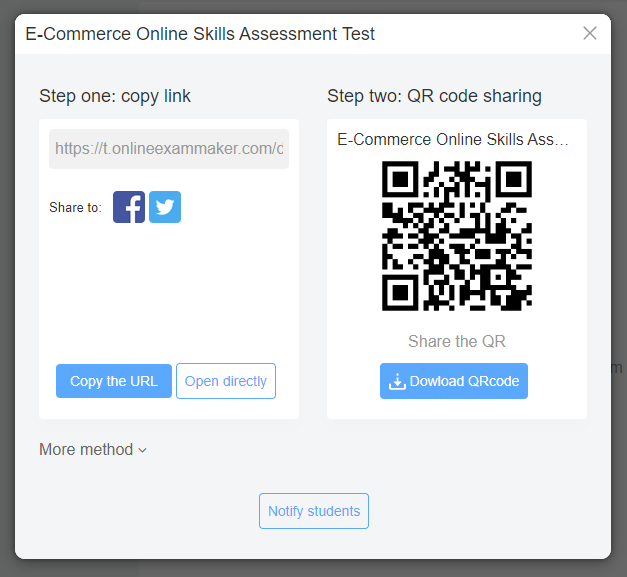 Training Exams
Without having to spend time and effort in arranging time and venues to test, companies that have just organized training and want to check the effect of training by testing employees can use Online Exam Maker for testing. Online Exam Maker is user-friendly and easy to operate. The company users can create the training exam with four simple steps and then the exam can be shared to the employees so that the employees can take the exams. And also, the company users can check the exam analysis and the exam records to know more of the training effect.
Online Exam Maker supports a variety of exam types. If you are in need, please click here to register an account for a free trial.