Question Types Instructions¶
Introduction to the Questions
There are ten types of questions, including multiple-choice, multiple-choice questions, indefinite multiple-choice, completion, true or false, essay question, comprehension, sorting, matching, and cloze question. Case analysis, reading comprehension, listening, video and other questions can also be flexibly set. Users can manually add or batch import different questions according to the requirements.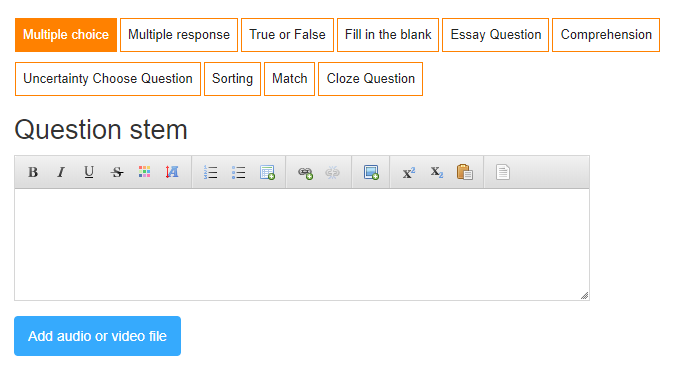 At the same time, Online Exam Maker supports users to set picture questions, audio questions, and video questions. When entering the questions manually, click the picture insert icon button when entering the questions manually if users need to set picture questions.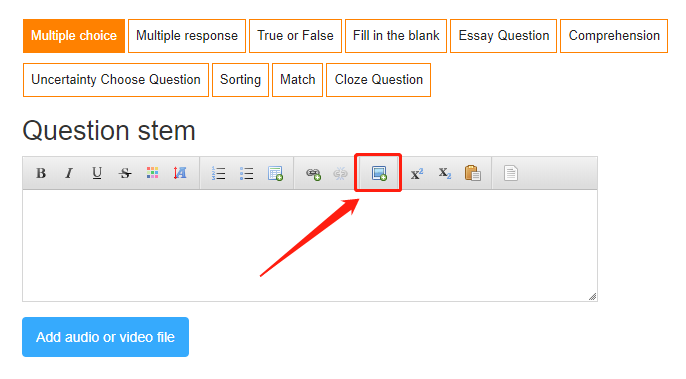 If users need to set the audio question or video questions, click "Add audio and video file", and then add the file that meets the requirements.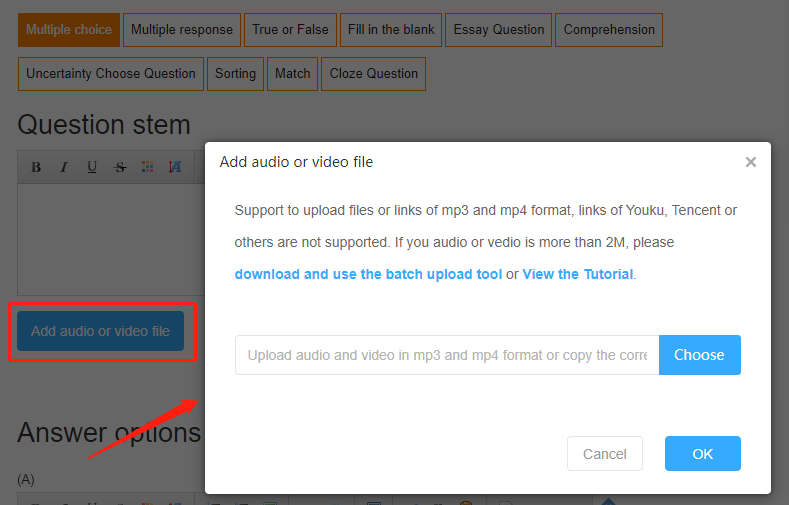 Find more about the online exam management system, you can chat online with me on time.