Users can create their own question bank on Online Exam Maker. There is no limit to the number of questions  can be added.
There are 2 methods to add qustions on Online Exam Maker:
The first method: Manually add questions one by one, which is suitable to supplement the question bank.
The second method: Batch import qustions. we recommend users to use batch import method, quick and convenient!
How to batch import qustions? The steps are as follows:
Step 1: login online exam maker, Click the left menu [Qustion Bank] and select [batch import]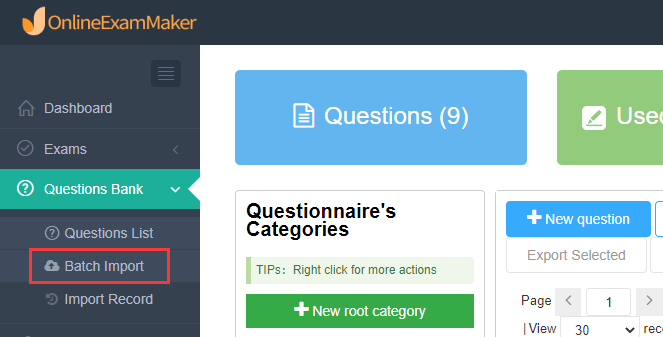 Step 2: Download the template(Word or Excel), edit the questions according to the template, and click [Select File and Upload] to select the edited document and upload the questions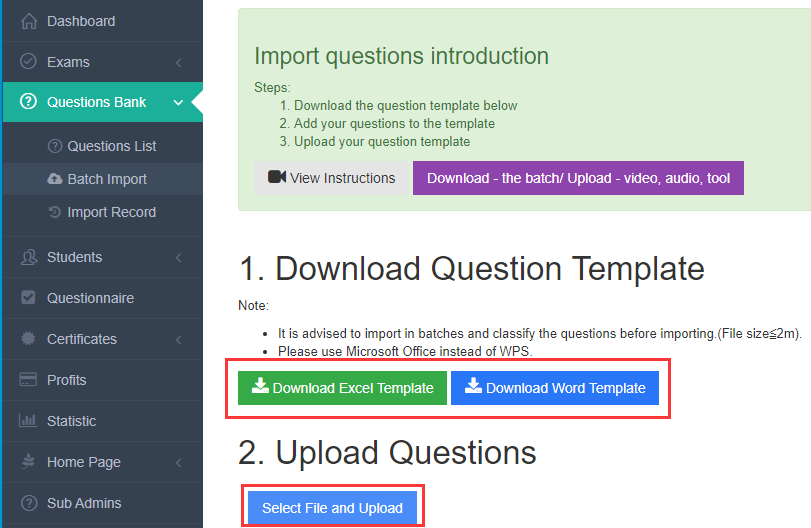 Step 3: After uploading, the system will automatically identify errors and duplicates, the questions can be imported in to the system if no error.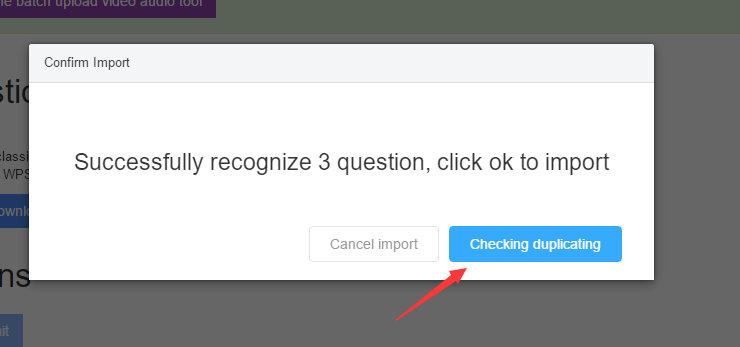 Notes: 
1. Question types that can be imported in batches:
Multiple choice, multiple choice qustions, indefinite multiple choice, completion, true or false, essay question, comprehension, sorting, matching, cloze question.
2. The different between Word and Excel template:
Word template supports importing questions including pictures, formulas, audio and video, and uploading comprehension questions. Excel does not.