For convenience, Online Exam Maker provides setting for examinee that they can upload recordings, pictures, and documents when answering the essay questions.
Here are the setting steps:
1. Sign in and search out the exam you want in the Exams List. And then click the [Settings] button.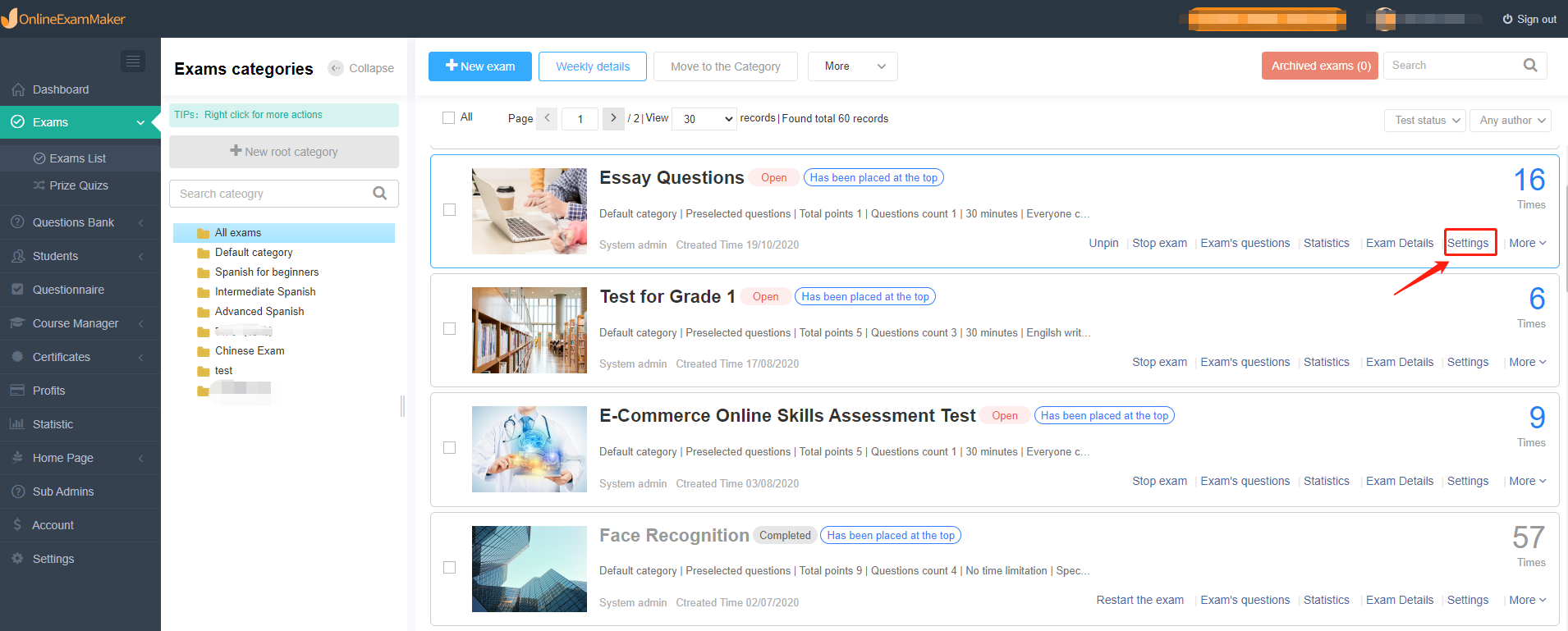 2.Under the Question Settings, please find the [Essay questions setting] section and begin to set.

Please pay attention:
About the uploaded recordings, pictures and attachments:
1. A single file cannot exceed 20M.
2. Multiple formats such as audio, video, pictures, documents are supported.