An evaluation is one of the best ways to determine the current skill of your employee to know if they are still fit or need improvement to their work. In this way, it is essential for organizations and individuals to assess their effectiveness, efficiency, and outcome to a specific task. An evaluation is also helpful to determine the strength of the team and its weaknesses which can be used to make wise decisions and improvements on the team.
As evaluation is an essential progress to an organization, countless methods are being used, and one of the most used ones in the current years is evaluation software. Evaluation software is a valuable tool used by organizations, companies, and institutes in their workforce to assess their current teams. With the help of the software, you can also determine different kinds of evaluation, a sample of which are customer relation evaluation, project management evaluation, and many more.
Overall, evaluation software is one of the essential tools to make our work more convenient and better, so in this list, here are 6 of the best performance evaluation software that can be used anywhere.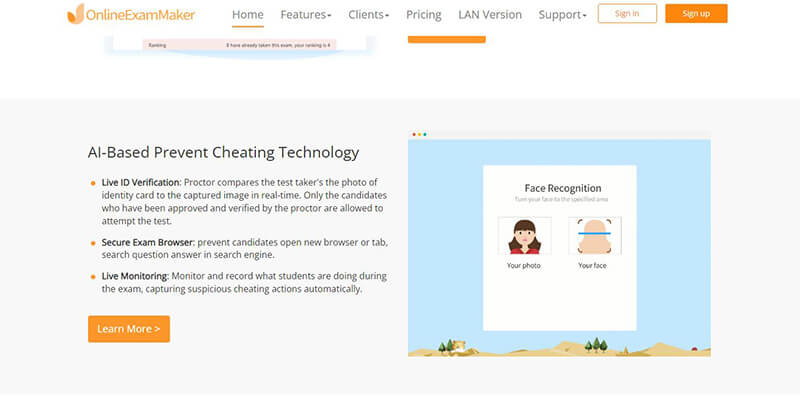 OnlineExamMaker is one of the most used evaluation & assessment software by different institutes and organizations as they excel in expectation through their features that use advanced AI while also being user-friendly. Their software includes an online version and a Lan version which are both advantageous in their version, examples are less costly for hardware for an online version, and the LAN version, it is easy to install and use.
Features:
• Question Maker – capable of using different types of questions for flexibility
• Customizable exam – helpful in making your exam unique, a sample of customization is time limits and layouts.
• Analytics and reporting – It is an automated tool that is efficient in understanding the strengths and weakness of exam takers, which helps identify improvements and also a wise decision making
• Evaluation administration – can be used to evaluate countless employees as OnlineExamMaker has high stability on their servers.
• Training course – The ability to train employees to improve their skills or areas they lack. It can be an online course or an in-person workshop.
Advantages:
• Convenience – As an evaluation software, OnlineExamMaker has all the necessary tools for various needs
• Security – OnlineExamMaker has a stable server, thus ensuring your secure data.
• Time Efficient – OnlineExamMaker tools are automated, saving you a lot of time and helping you focus more on the important sections.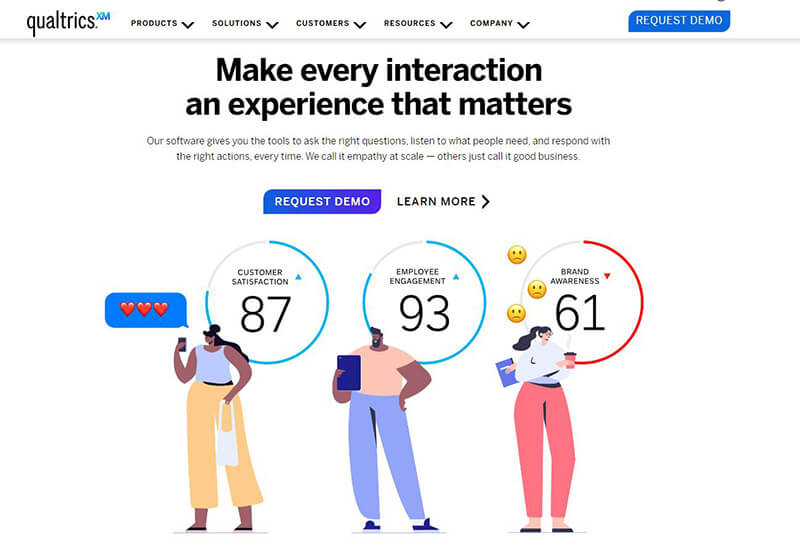 Qualtrics is a survey and research software that main focus is to be used as an evaluation tool with a different purpose. Qualtrics allows the user to create evaluations which can also be administered online, making it convenient for offices in other areas. Their evaluation uses various forms like surveys and polls to gather data that can be used to improve the organization and provide valuable feedback.
Features:
• Collection of data with analysis – Qualtrics analyzes data gathered from different surveys and assessments in real-time, making it easy to make an informed decision and improve on other weak areas.
• Collaborative system – Qualtrics software is capable of collaborating and sharing different data with other people; this makes it easy to share information in different places.
Advantages:
• Mobile use – Qualtrics can also be used Mobile, making it more accessible to users anywhere
• 24/7 Customer support – Qualtics is always available for customer support; they use email, phone, and online resources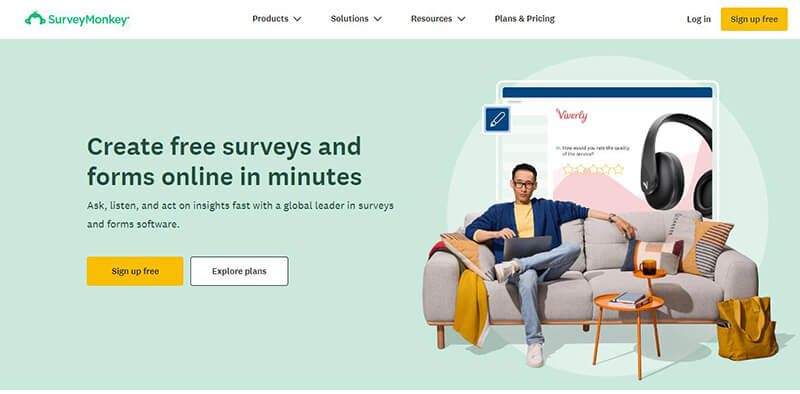 SurveyMonkey is a prestige evaluation tool that has garnered many organizations, companies, and institutes on their evaluation needs. It is known worldwide thanks to its multiple tools that help make evaluation easy. With this, SurveyMonkey has been awarded numerous titles in Capterra, which are "The best polling software", "Customer Satisfaction Software", "Employee Engagement Software", "Top performer in survey software," and much more. The awards are in the years 2021 and 2022
Features:
• URL Customization – SurveyMonkey can make the user have a customized URL which makes sharing of evaluation straightforward as they know whose links are from before clicking on it
• Extensive Question Library – SurveyMonkey's Large question library makes it easy to evaluate by citing different questions.
• Data analysis tools –SurveyMonkey Advance data analysis makes it easy to make an informed decision based on and interpret evaluation results.
Advantages:
• Personalization – SurveyMonkey makes it easy for companies to make their survey their own
• Mobile Compatibility – SurveyMonkey can be used on mobile phones, increasing its accessibility.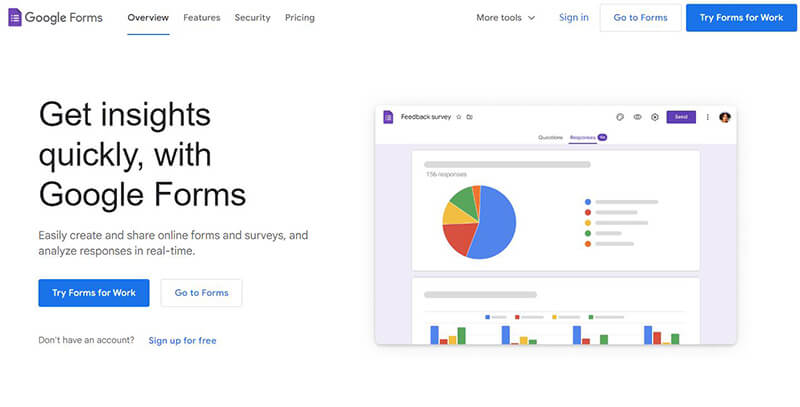 Google Form is a famous survey and evaluation administration thanks to its capability to use other google apps like Gmail, google drive, and more. Google Form is a web-based software created by google, making it accessible to any place with the internet.
Features:
• Ready to use Templates- Google Forms provides countless templates for various purposes.
• Multiple question formats- Google Form is flexible in its question formats, making your evaluation and survey unique and much more comprehensive.
• Reporting and analysis – Their response section has automated data and analysis based on the appropriate question types, making it easy to gather information instantly.
Advantages:
• Completely Free- Google Form is entirely free, just like the other software provided by google
• User Friendly – Same with their other google software, Google Form is also user-friendly.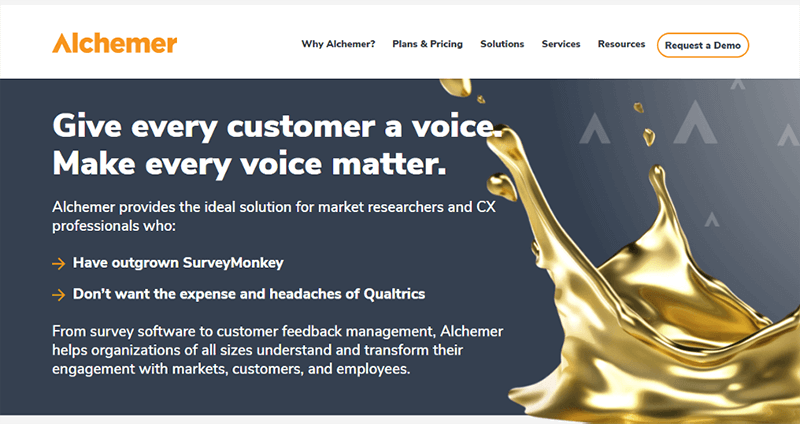 Alchemer is a famous long-running evaluation tool and software, formerly known as the famous SurveyGizmo. Alchemer is a software that challenges SurveyMonkey and Qualtrics in their interfaces and features. Alchemy focuses on improving the engagement of employees, customers, and their markets using surveys and evaluations.
Features:
• 360-Degree Feedback: Alchemer lets the user accept feedback in an instant
• Activity Tracking: Alchemer enables the admin to know the progress of each evaluation taker and track their advancements.
• Content Management: Alchemer lets you ultimately control the content on the evaluation.
Advantages:
• Fair pricing- Alchemer provides proper pricing on the number of features you will avail
• Fast Support response-Alchemer is always ready to support a customer and respond instantly.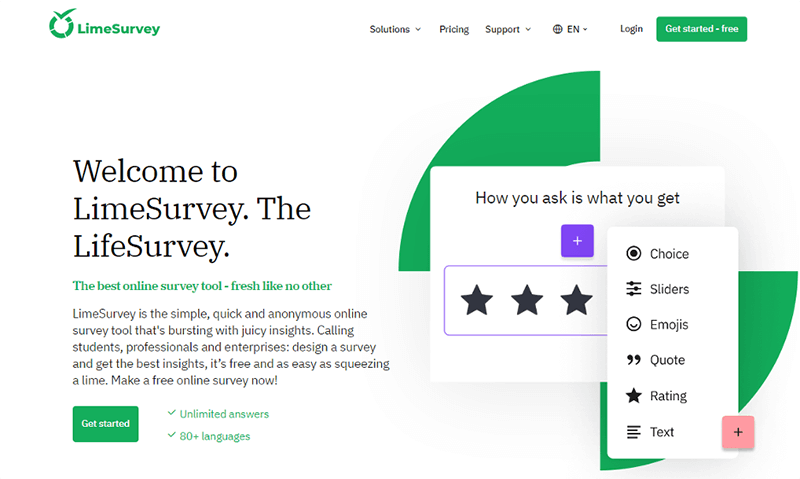 LimeSurvey is prominent in its simple, quick, and anonymous online evaluation software that uses surveys and other types to gather valuable insights. It is trusted and used by numerous institutes, organizations, and companies worldwide. Sample are Ubuntu, Vorarlberg, and Statistik.
Features:
• Multi-lingual capabilities- LimeSurvey can translate to multiple languages making it understandable in any language.
• 28 available question types- LimeSurvey question types make your evaluation and survey more unique and flexible
• Applicable logo and branding- LimeSurvey makes your evaluation yours by adding your branding and logo.
Advantages:
• Ease of use- LimeSurvey is user-oriented, making it easy for users to use and navigate.
• Fully Customizable- LimeSurvey makes your evaluation uniquely your thanks to its many features that let you customize everything