Top 8 Online Assessment Software and How They Level Up Your Training
Thanks to this digital era, there are countless assessment tools on the internet that you can use, but knowing the best assessment software is pretty handy, right? We've got you covered; here, we have the best assessment software you can use to level up your training!
Technology has given us many opportunities to make our lives easier. One of these is an online assessment, which helps people quickly and easily asses countless people in a short time. With this, there are many variations of online reviews that you can choose from.
Some are very specific, while some offer a more comprehensive range of options. So with this, you can choose what assessment software is best for your style. Below are the top 8 online assessments for you!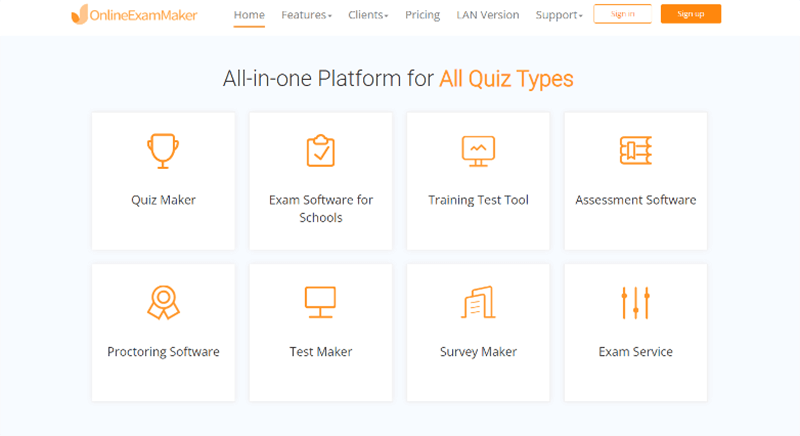 Online Exam Maker is one of the best online assessment software used by thousands of schools and it is also being used by Google, Facebook, Twitter, and many more.
This software has many features and tools like auto-grading and reporting, advanced ai-based anti-cheating, and monetization of your course and exam.
It also comes with an online and lan version, a free one, and a subscription, and it can be downloaded on any gadget, so it is accessible anywhere and anytime!
It easily fits in our top 8 assessment software for its features and the way it helps increase the quality of the quizzes and exams.
What to Expect
• The software is built to sustain large-scale use.
• OnlineExammaker can use it freely or in a subscription for more features.
• It uses live monitoring and id verification to prevent any form of cheating.
• Access to rich media to make engaging questions and presentations.
• It is an all-in-one quiz-type software.
• Easy and clear interface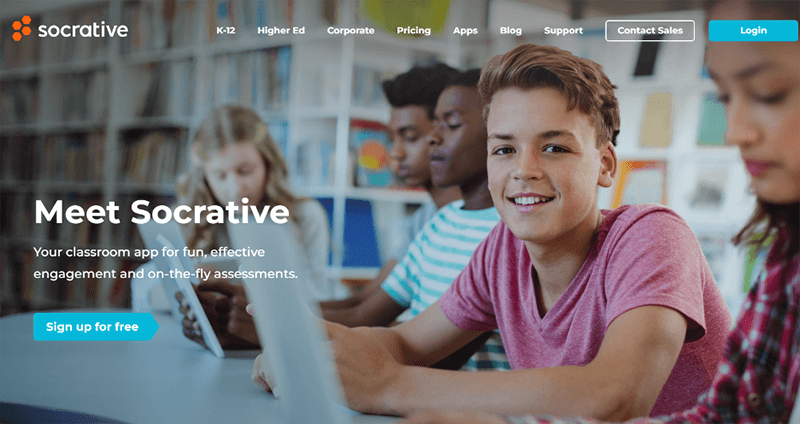 Socrative is an efficient assessment software that prides itself on the on-the-fly assessment, which is why it is on the list.
They ensure immediate feedback from quizzes and exams, which is essential in evaluating and assessing students.
It is available on all platforms, allowing you to access it from everywhere. It has a pro version that gives additional features like rooms, but its free performance is excellent.
What to Expect
• Instant feedback from learners
• Easy way to create activities and quizzes
• If you avail of the pro version, creating a class list will be much easier
• Shareable link login for easy and fast logins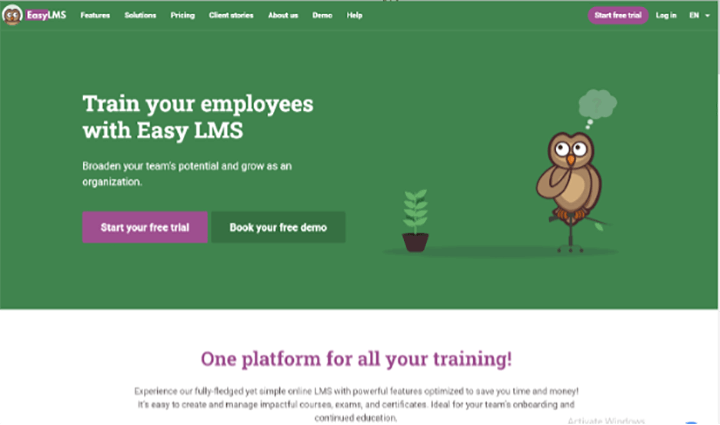 Another go-to assessment tool for fast and efficient grading tools in exams and activities is the Easy LMS. Easy LMS is known for its flexible quiz and exam-creating tool, which helps create complex exam questions. With this, it easily fits in our top 8.
Being able to create a complex exam makes the exams and quizzes challenging and interactive. It also features a Course Builder for instructors for better modules and learnings. The pricing of easy LMS is also worth it, with a price of 50$ each month.
What to Expect
• Excellent quiz and exam creation for complex question
• Complete control of your course with the help of the tools provided by Easy LMS
• Offers different languages for international use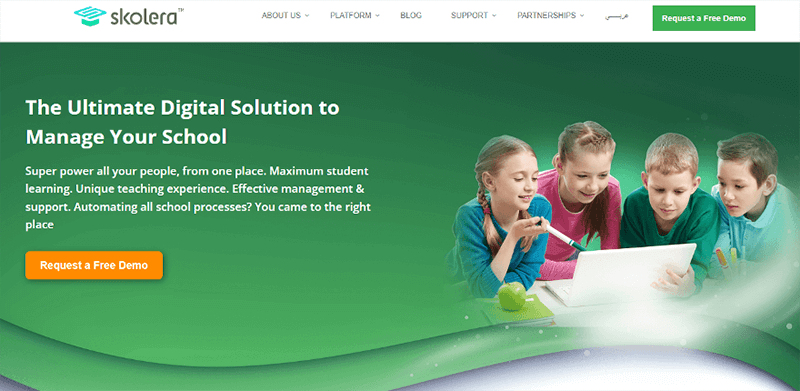 Skolera is another all-in-one solution for creating quick quizzes that can be accessed wherever and at whatever time the learner wants. It has an excellent communication system suitable for receiving feedback from parents and learners.
It is used by many schools like brilliance British school, Akhnaton school, and more, thus the reason for making it in our top 8 list!
What to Expect
• Live interactive feedback to communicate the concern quickly
• Fast quiz and exam making for efficiency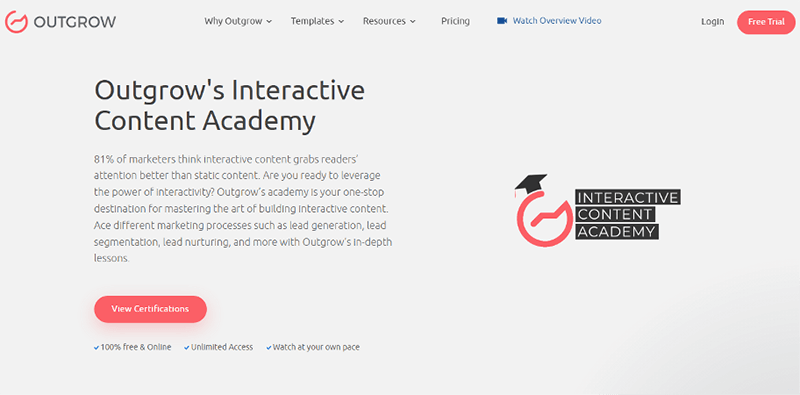 Fun and interactive quizzes made to make students have fun in exams are what outgrow aims for. Easily on our list as this helps increase the quality of exams for learners.
The numerous templates offered by Outgrow focus on interactive and fun quizzes to lessen the stress and nervousness of students toward the exam.
This helps the exam quality by focusing on the interactive experience it has for the students, added by the gamification and attractiveness tool of outgrow. You can get all this at a small price.
What to Expect
• Numerous interactive templates to choose from
• Increase enjoyment in quizzes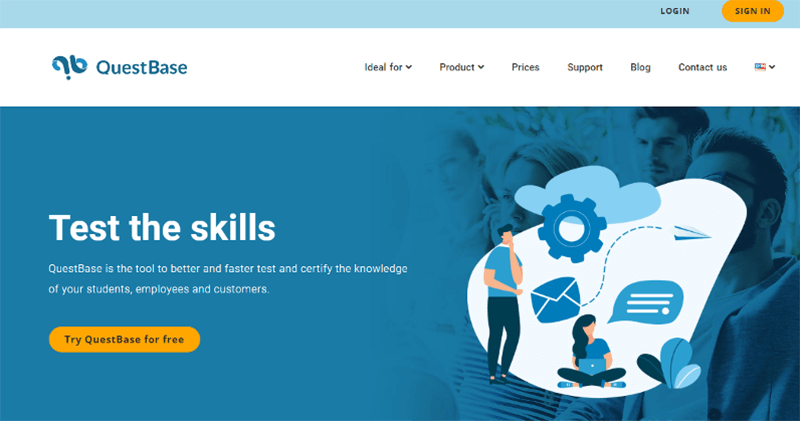 QuestBase brings efficiency to assessment software by generating its quizzes and exam. Just put in the question you want, and it will create a quality test that you can publish.
There is also various template for their quizzes and exam, and this tool is used mainly for managing test and quizzes.
Questbase's prices come in a yearly payment. Its bronze package starts at 109.95 dollars, the silver at 219.95 dollars, and the gold at 549.95 dollars.
What to Expect
• Fast and easy interface for quick quizzes and exam creation
• Easy to manage tests and exams for assessment
• The results will be posted immediately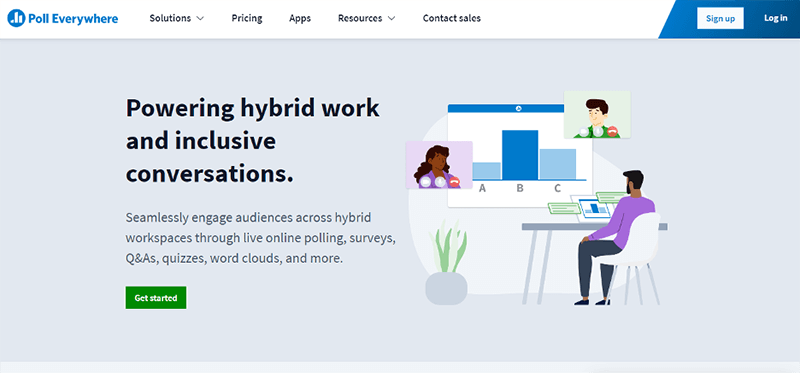 An assessment tool that lets you be in control at any time. Poll Everywhere is an efficient multipurpose assessment tool with classroom and presentation.
The templates and the quiz creation are also great because of their simple design. The assessment is also real-time, which brings in a lot of communication between the instructor and learner.
Starting price is 120 dollars per year which is worth it for its price!
What to Expect
• Live feedback for accessible communication
• Multi-tool in making quizzes and exams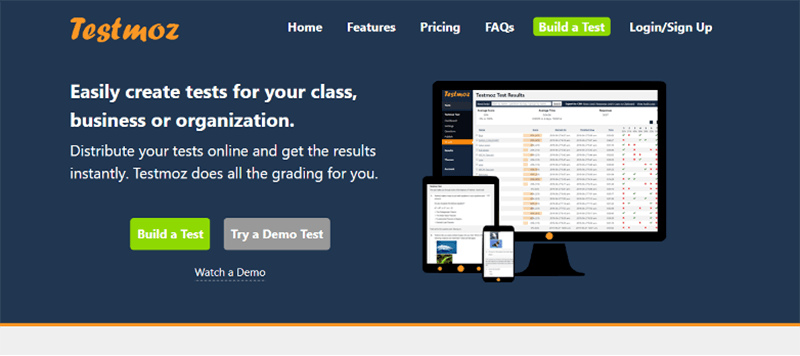 Last on the list is testmoz, which prioritizes its simple but easy way to design, edit, and create quizzes with the provided tool.
This assessment software tool offers unique graded and ungraded question types to exams, which challenges students' knowledge. It also can make question banks that make questions in a single pool.
Another feature found in testmoz is that it can combine tests from each other by importing and searching on the web.
What to Expect
• Simplistic design in quizzes and exams
• Combination of different exams to make unique quizzes
• Able to provide complex symbols for the advanced question.
Final thoughts
All the listed assessment software tools are good choices for making your life easier and much more doable. They all help you create and assess different quizzes, and each has a style that helps you in various situations.
But the cut above the rest would be the OnlineExamMaker, this assessment tool is relatively new, but the experience you will have with this online assessment software will make your life easier!