It's no secret that math remains one of the most challenging subjects for students to master. However, it can also be hard for teachers and educators tasked with creating tests that push students to their limits.
Luckily, plenty of quality test-making software is available to help educators streamline this process while also helping students understand how they can improve over time. In this guide, I'll show you how to select the best math test creator for your needs (and budget), plus provide some tips on how to use them effectively!
What Is a Math Test Creator Software?
A math test creator is a software that allows you to create your tests and questionnaires. You can use it for any subject, but most teachers use it to create math tests because they are the hardest ones to make.
There are many benefits of using a math test creator:
● You only have to spend time creating one test instead of multiple ones that all look the same.
● The questions will be unique and tailored towards your student's level of understanding so they can't study for them beforehand. The software also allows you to adjust difficulty based on how well each student does on previous questions, which will help keep everyone engaged in class without being bored or frustrated by difficult material!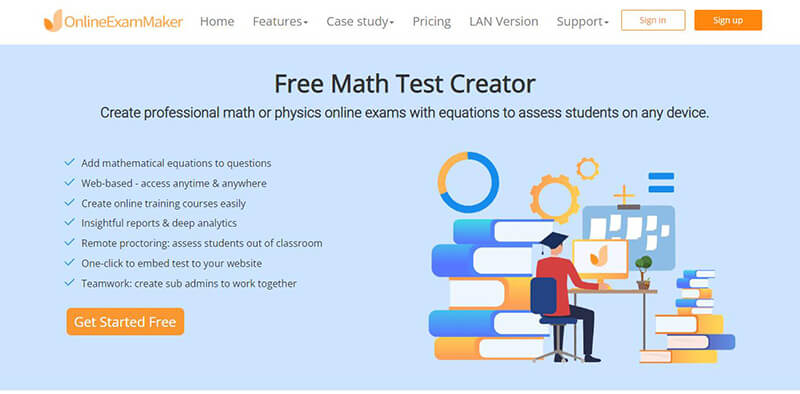 Online Exam Maker is a free tool that makes creating multiple-choice tests and quizzes easy. The interface is intuitive and user-friendly, so even if you're unfamiliar with the software, it should be easy to figure out how to use it.
Online Exam Maker has been designed specifically for teachers and educators who want an alternative way of assessing their students' knowledge outside of a classroom setting. This means it's perfect for those who want to give their students practice tests at home or after school.
You can create your exams using one of three options:
• blank question types (where users simply type in answers)
• multiple choice questions with responses provided by the teacher (so they don't have access)
• multiple choice questions with explanations (which would allow students more time).
Create Your Next Quiz/Exam with OnlineExamMaker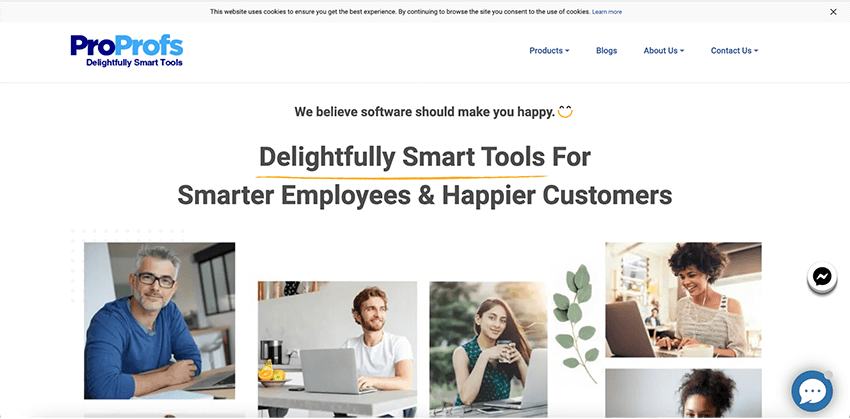 Proprofs is an easy-to-use online test creator that allows you to create and grade tests in minutes. It offers 150+ skill assessment tests, which can be used immediately or customized with your questions. The premium plans offer advanced features like auto-grading, question bank management, and more.
Pros:
● A User-friendly interface makes creating tests a breeze! You can create them in minutes without any programming knowledge at all.
● Easy-to-use templates make this program one of my favorites regarding usability and ease of use (for teachers).
Cons:
• Some advanced features are available only with their premium plans.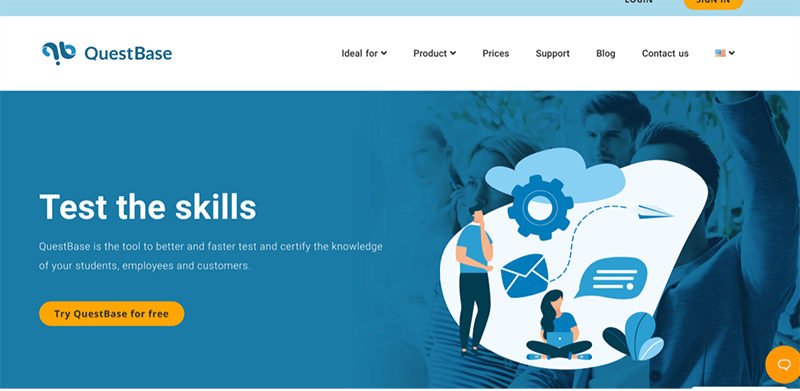 QuestBase is a web-based test creator that allows you to create tests, assign them to students, and grade them. One of the best features of QuestBase is that it prevents app switching during testing. Students can't go back and forth between their mobile device's browser and another app (like Instagram), which can distract teachers and students.
It is great for distance learning because it allows you to share your tests with others easily without having to worry about security concerns or login information being shared online.
QuestBase offers real-time reports, so you know exactly how each student did on each question within seconds after they submit an answer–which means no waiting around until grades are posted at the semester's end!
You can also randomize the order of questions within each section, so every test feels fresh every time.
Pros:
• Easy setup process
• Easy sharing options
• Ability to randomize question order.
Cons:
• Some users said there were glitches during testing (such as freezing screens)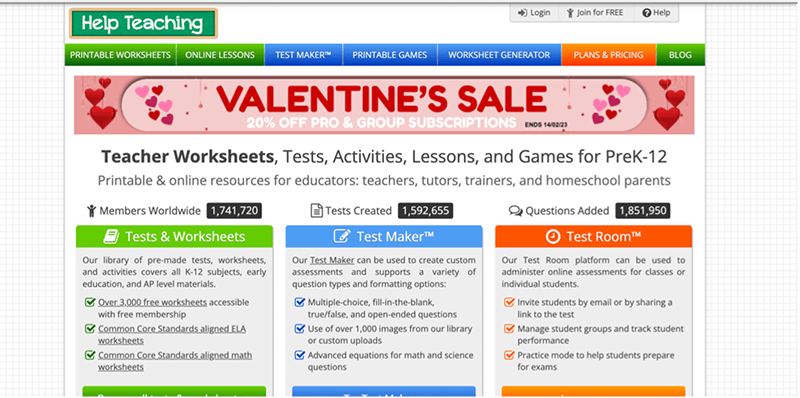 Help Teaching is an online math test creator that allows teachers to create and manage tests from their computer or mobile device. The platform is customizable, allowing you to add media and choose from various question types. Once you've created your exam, it can be shared with students via email, printed out as a PDF, or sent straight to the classroom printer if you're using one in your school.
Pros
● Customizable questions (including multiple choice and fill-in-the-blank)
● Assign tests directly from the dashboard without having to go through student accounts first
Cons
● You must purchase credits before using some features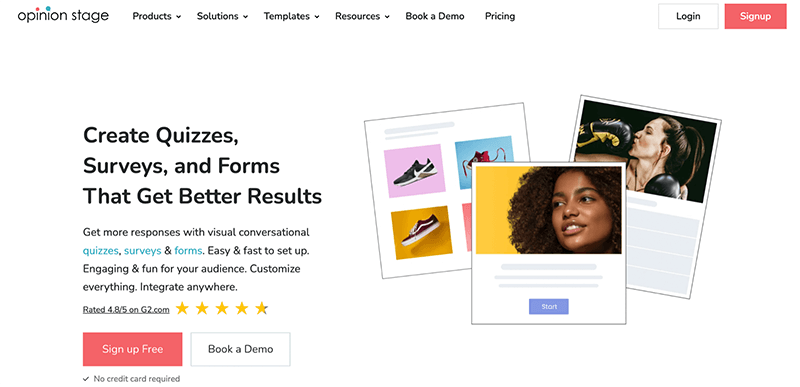 Opinion Stage is one of the best math test creators out there. It saves you hours and allows you to easily share your tests with Twitter and Facebook, which makes it great for educators who want to spread their knowledge with their students.
The advanced features in Opinion Stage include:
● The option to create multiple-choice or fill-in-the-blank questions
● Advanced grading options (you can choose whether or not users will see their scores at any time)
● A customizable timer that lets users know how much time they have remaining on each question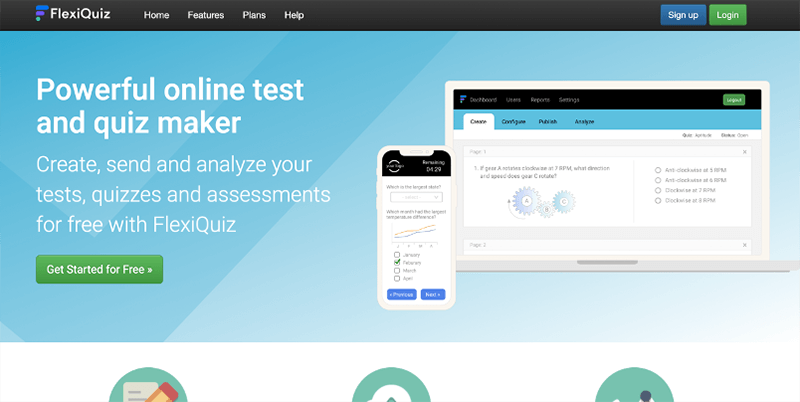 Flexiquiz is a free test creator for teachers and educators, who can use it to create multiple-choice questions with drag-and-drop answers. The website also has time limits for students, which keeps them focused on getting the answer right instead of rushing through the test.
The site's user interface is very user-friendly and makes it easy to create tests quickly, but its automated grading feature makes Flexiquiz stand out from other quiz makers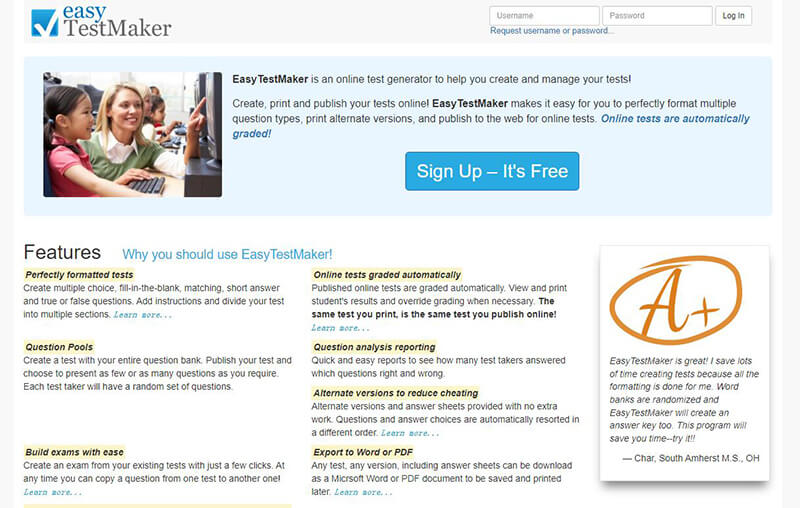 EasyTestMaker is a straightforward math exam maker software that allows teachers to create customized exams quickly. The software offers a range of question types, including multiple-choice, fill-in-the-blank, and matching. It provides an intuitive interface for easy exam creation, with options to randomize questions and answer choices. EasyTestMaker supports answer explanations, making it easier for students to understand the correct answers. The software allows for exporting exams in various formats, including PDF and online links. It also includes grading features, allowing teachers to automate the scoring process.
Pros:
Simple and user-friendly interface for easy exam creation.
Supports multiple question types.
Randomization features for unique exams.
Option to include answer explanations.
Exam export options in various formats.
Cons:
Limited support for advanced customization.
Advanced analytics and reporting features may be lacking.
May not integrate directly with learning management systems.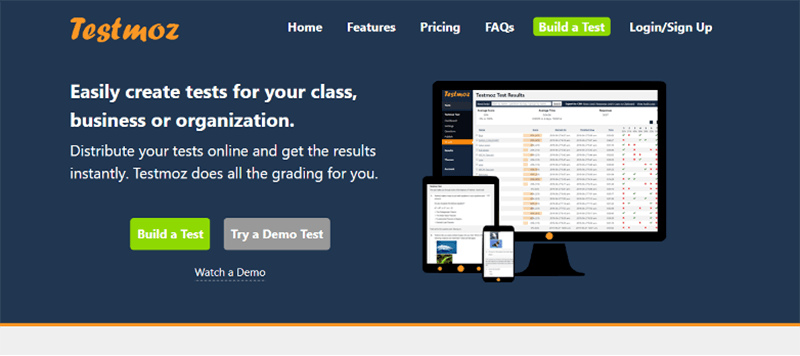 Testmoz is a simple yet effective math quiz crator designed for teachers. It allows educators to create online exams with multiple-choice, true/false, and fill-in-the-blank questions. Testmoz offers features like random question order and answer shuffling to create unique exams for each student. The software provides automatic scoring, instant feedback, and customizable certificates upon completion. Testmoz also includes options for timed exams, question explanations, and secure exam delivery. It supports exporting exams as PDF files for offline use and includes basic analytics to track student performance.
Pros:
User-friendly interface for easy exam creation.
Supports multiple-choice, true/false, and fill-in-the-blank questions.
Randomization features for unique exams.
Automatic scoring and instant feedback.
Timed exam options and question explanations.
Cons:
Limited support for advanced question types.
Advanced analytics and reporting features may be limited.
Integration with learning management systems may require additional steps.
These 8 tools are worth checking out if you're looking for a way to give your students practice in solving math problems. They can help you create exams on the fly, customize them to your needs and student abilities, and even test students' knowledge of specific concepts or topics.
In addition, many of these programs allow teachers to track student progress over time, so they know which students need extra help or review before taking their next exam.
Create Your Next Quiz/Exam with OnlineExamMaker
How to Pick the Best Math Test Creator Software?
There are a few things to consider when looking for a test creator. First, ensure that the software has all the features you need.
Then you have to know, how much does it cost? Is it affordable enough for your budget? Is a free trial version available so you can try it before committing yourself financially?
It also pays to look at the reviews on the site where you found the software and on independent review sites. But don't worry because we've made this list to help you pick the best math test creators!