School owners and training institutes are looking for effective quiz makers for teachers and trainers to boost productivity. Keeping the learners' attention even during an exam is among the top concerns nowadays. Likewise, the transition from face to face classes to online classes during the pandemic has opened the possibilities and benefits of incorporating a hybrid set up. The good thing is that there are a lot of online quiz makers to choose from.
We had a look at some of the most prominent quiz makers' features and narrowed down our best picks to eight.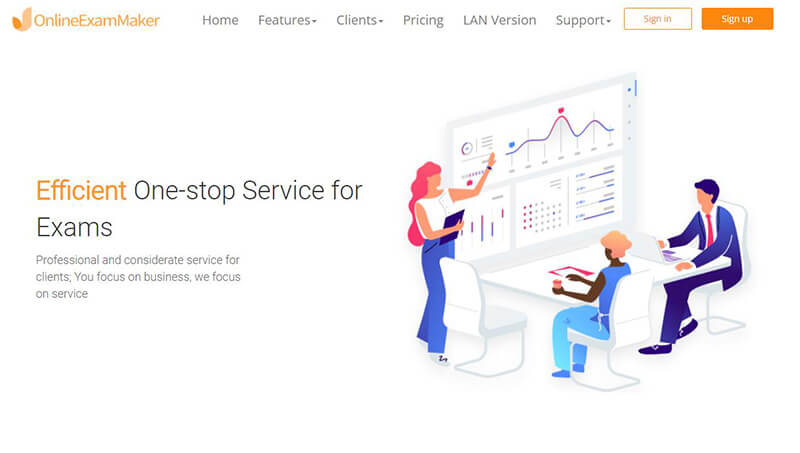 OnlineExamMaker might not ring a bell since it is recently-launched but it has a lot of potential when it comes to creating quizzes and increasing your productivity. The online quiz maker has a simple interface, easy to use and convenient functions, and yes, it offers a free plan with surprisingly rich features.
Create exams using different question types such as multiple choice, drag and drop, fill in the blanks, and more. You can also store individual or bulk questions to the question bank, which you can retrieve later on when you create another test. We also love the unique candidate management feature that gives teachers control over functions like time limit, adding, importing, and grouping participants, and more. It also goes a long way with its enhanced security features including live ID verification, secure browsing, live proctor, and more.
If you do more than just classroom quizzes and train and certify mentees, you can also monetize your courses and issue completion certificates through it.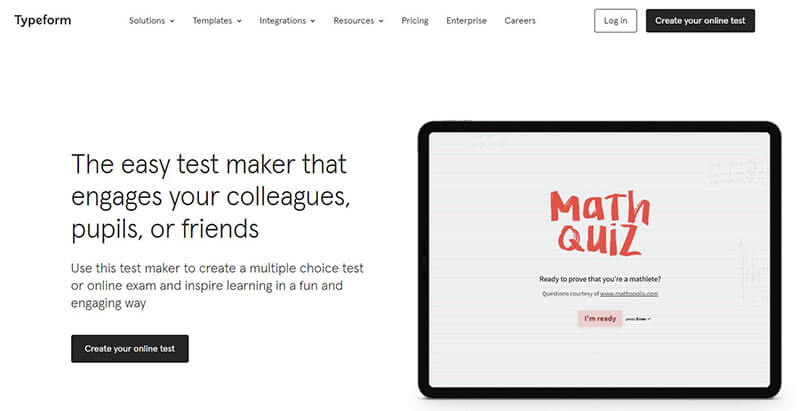 You can start creating your quizzes, forms, and surveys through Typeform using their free, no credit card required plan. It's like having a real conversation with your students, asking them one question at a time. The platform reports collecting more thoughtful responses and higher rates of completion.
The key features we love about Typeform include custom themes and layout, built-in photo and video libraries, a sleek interface, conditional logic, multiple sharing options, convenient reporting, rich integrations, and more.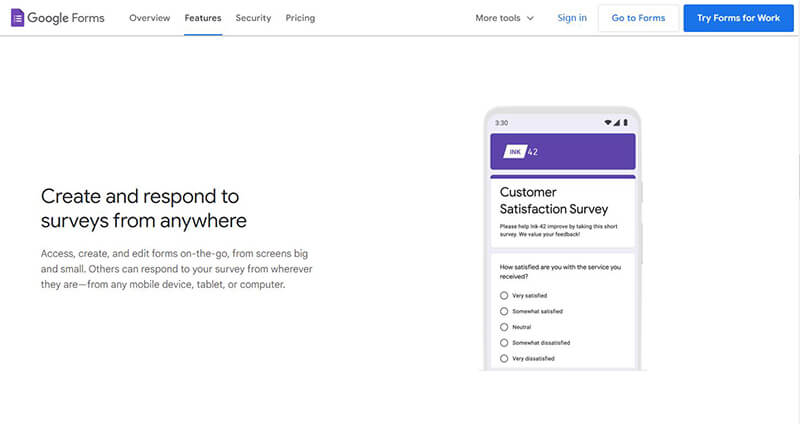 Google Forms is certainly a popular quiz maker for teachers that increases their productivity. Not only is it part of the apps in GSuite with easy access via Gmail, but the features are also very simple and easy to use. You can create questionnaires, forms, surveys, exams, and more on this platform.
Create beautiful forms with images and links, add your logo, extract data and import to Google Sheets for analysis, access quizzes across devices including smartphones, and more. Take note though that the free version has limits though it has all the main components you need to create an online exam.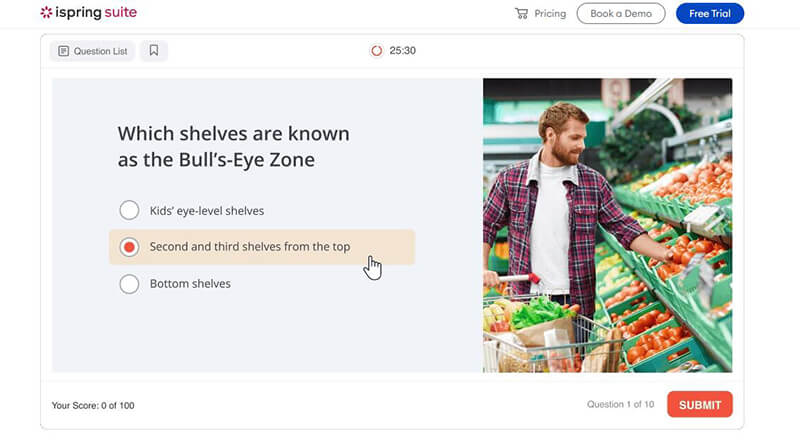 Make out of the box online exams with iSpring QuizMaker. You can access ready made question templates or customize your own and align it with your brand. It is an interactive way to assess student knowledge and skills. You can try its 14-day free trial and upgrade to a paid plan later on.
Feature highlights include 14 question types, detailed feedback, audio based questions, restrictions like number of tries and time limit, flexible settings, and more.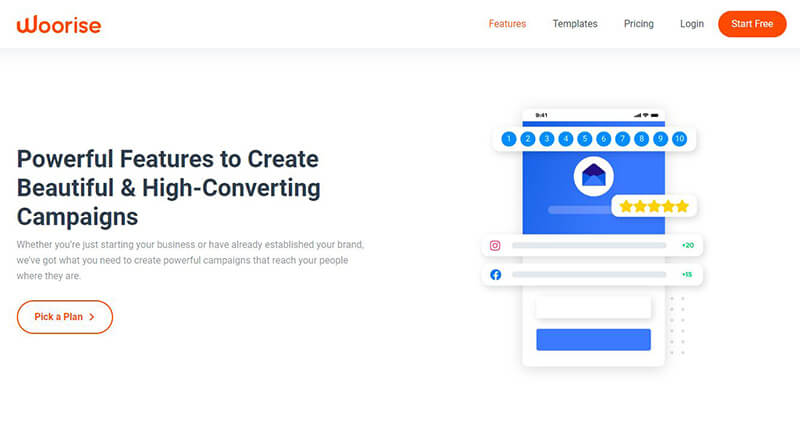 Woorise offers a free plan without date limits, which allows you to create surveys, quizzes, and conversational forms. Teachers and trainers can produce engaging and interactive exams with its variety of features.
Woorise has a user-friendly interface. You can choose from the available templates or customize one to your liking. Other fantastic features include hide or show scores to test takers, real time ranking and stats, export results using various formats like CSV, drag and drop interface, wide range of integration with popular apps, and more.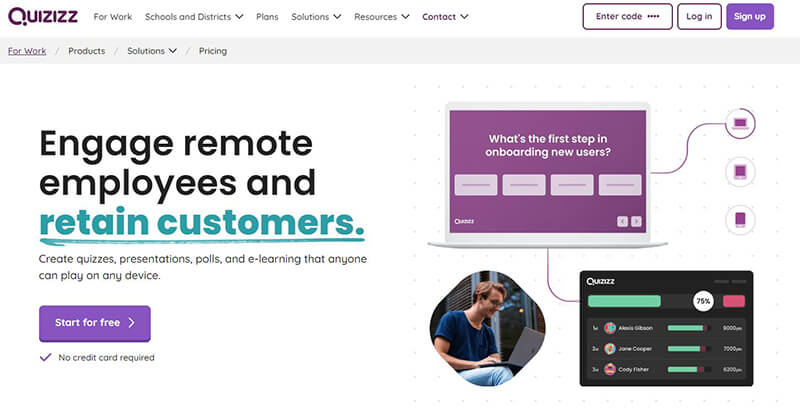 If you are looking for a fun, interactive, and engaging online quiz maker for teachers, Quizizz is your best choice. Exams and quizzes done on the platform are mostly enjoyed by younger students. As a teacher, you will also surely enjoy building your quizzes due to its entertaining features.
Some of its best features include real time results, concise reporting, user-friendly interface, huge content library, read-aloud feature, gamified feel, and more.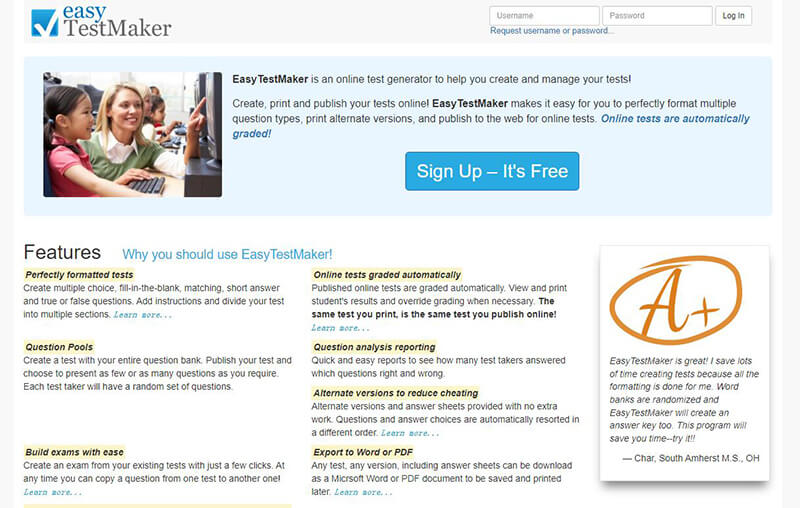 Easy TestMaker is another online test creator for teachers and trainers. It helps creators build and manage exams. You can also format your tests for printing as an alternate version of the online copy. You can get started with a free version but it has feature limits. Nonetheless, you will still be able to create useful quizzes.
Key features you can enjoy are different question types including true or false and multiple choice among others, automatic grading, question bank, quick reporting and analysis, auto reshuffling of questions, and more.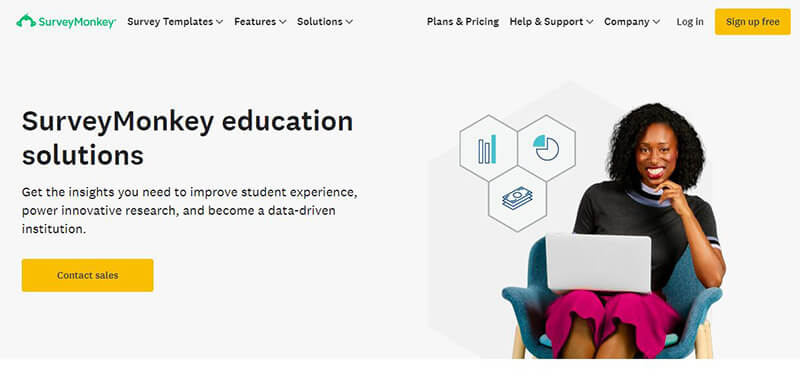 SurveyMonkey certainly makes it to our top 8. While the name implies that this one's ideal for surveys only, teachers can also use this to create quizzes. It has a whole lot of features including customizable themes, numerous question types, Likert Scale questions, built-in collaboration tools, integrations with popular apps and more.
The Most Effective Quiz Maker for Teachers in a Wrap
Clearly, these 8 options we listed are all equally fabulous. Each one has the essential features you need to get started in creating quizzes for your students while increasing your productivity. For teachers though, we like to recommend an online quiz maker that offers a free version with rich features. Among our selections, the Online Exam Maker is our best bet. You can build incredible exams and even courses without spending a penny. The interface is very easy to use and we love the extra layers of security it offers when it comes to administering online quizzes. Nevertheless, any of these is worth the try!