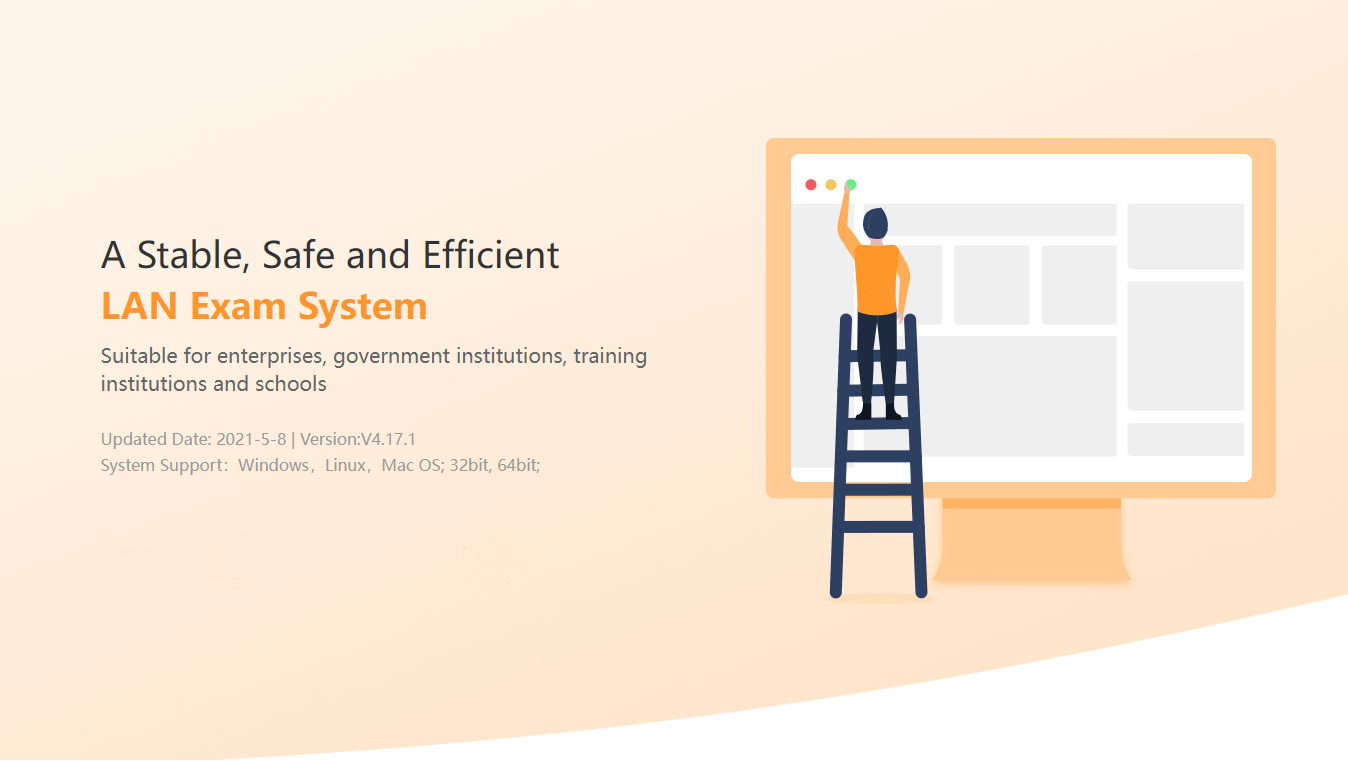 Taking exam online has become an inevitable way of exams in countries and regions around the world. Companies or government departments who pay more attention to the security of test data often use LAN exam maker to conduct exams, so which LAN exam maker is more worth choosing?
As a supplier of testing systems, there are two versions for Online Exam Maker. One is Saas version of online exam system, the other is LAN version based on B/S architecture. Here are a few key points for choosing the LAN version of Online Exam Maker.
Free trial. Everyone is curious about the unknown.In order to let users have a preliminary understanding of the LAN version of the test system, Online Exam Maker provides users with a free trial version. Users can try it for free as long as they download the LAN version on the official website of Online Exam Maker.
Complete functions. The functions in the LAN exam maker version and the SaaS version of the online exam system are basically the same, covering test management, question bank management, anti-cheating, post-test correction and data analysis. In this way, even users of the SaaS version can quickly become familiar with the operating methods of the LAN version system.
Provide customized services.Online Exam Maker provides a generalized examination system, however, for some users who have other additional needs, will provide them with unique customized solutions. That is to say, for the LAN exam maker, the user can obtain the corresponding quotation from the Online Exam Maker according to the actual test situation and the number of people taking the test and so on.
Cost-effective.The LAN version in Online Exam Maker supports one-time purchase, which means that users can use it for life after purchase, and future version upgrades are also free.
Online Exam Maker is committed to meeting the needs of users for exams. Therefore, as the developer of the exam system, we have been developing more practical functions. In the future, we will have more new functions in the SaaS version and the LAN version. Hope you like our system, download the LAN exam maker on the Online Exam Maker official website to get a free trial opportunity.