With the popularization of the Internet, traditional offline exam can not meet people's requirements.Online examination is chosen by more and more people because of its convenience and environmental protection. But because the development of online exams is not very mature, there are many problems as following need to be solved.
The online examination system is not stable and does not support multiple people taking the same exam;
Candidates can cheat easily;
Hard to create an exam;
During a large-scale examination, there may be some special circumstances. Such as candidates fail to see the test questions, system suddenly crashes and so on. If these problems are not solved in time, it may cause confusion in the examination and cause panic among parents and candidates.
To solve these problems, many online examination systems have their development and innovation, and Online Exam Maker is one of them. Online Exam Maker is an increasingly popular online examination system, and more and more people choose it for the following reasons.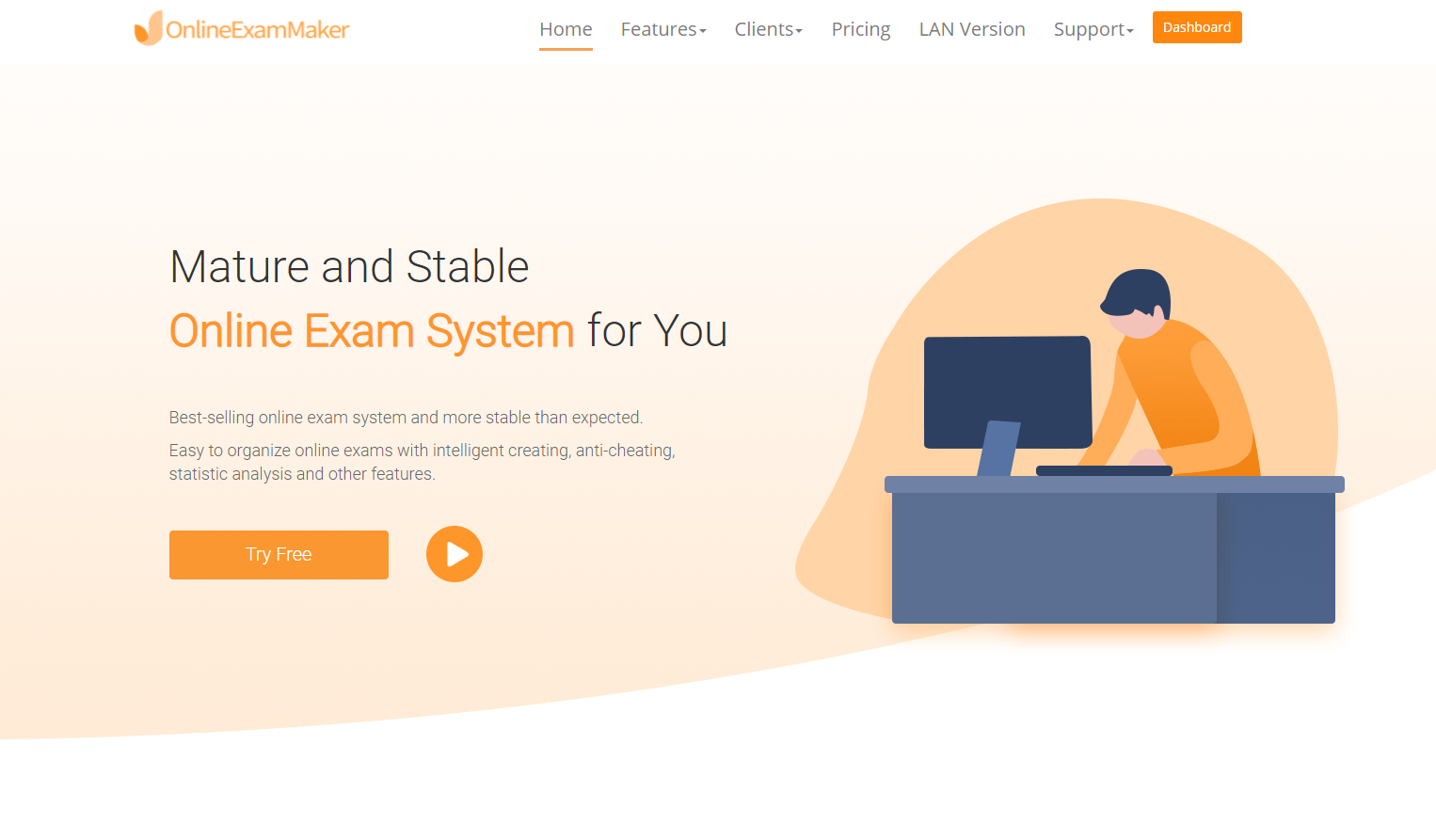 The system is stable and supports 10,000 candidates to take an exam at the same time. Exam can be continued after power-off.
Powerful anti-cheating function.For example, the test questions are randomly assigned to prevent candidates from cheating each other; Full-screen function, if candidates cut the screen more than a certain number of times during the exam, the system will compulsorily hand in the paper, avoiding candidates from finding answers; Motion capture and voice monitoring functions, the invigilator can judge whether the examinee is likely to cheat based on the candidates' movements and voice.
Four steps to create an exam easily. You can easily create an exam through the four steps of describing the test paper information, adding test questions, setting the key points of the test paper, and publishing the test paper.
Before the start of the large-scale exam, techniciansin Online Exam Maker will conduct the test in advance to ensure that the exam can proceed smoothly. In the event of an emergency, you can contact the Online Exam Maker technical staff in time, and they can go to the scene or be online to quickly solve the problems.
Online exams are being used by more and more people. As a fast-developing online examination system, Online Exam Maker will continue to improve its various functions and serve more and more online exams. For more functions, please click the "Sign up" button on the page to quickly create an exam.