As a practical online exam system, Online Exam Maker has already help a sea of users carry out online exams.
Christmas is coming! Thank you for your supports and welcome more new users to use Online Exam Maker, there will be LIMITED PROMOTION for you.
20% off for LAN Exam System (only on December 25, 2021)
Annual membership discount (December 23 to December 28, 2021)
purchase 1 year and get 3 months free;
2 years and get 6 months free;
3 years and get 1 year free.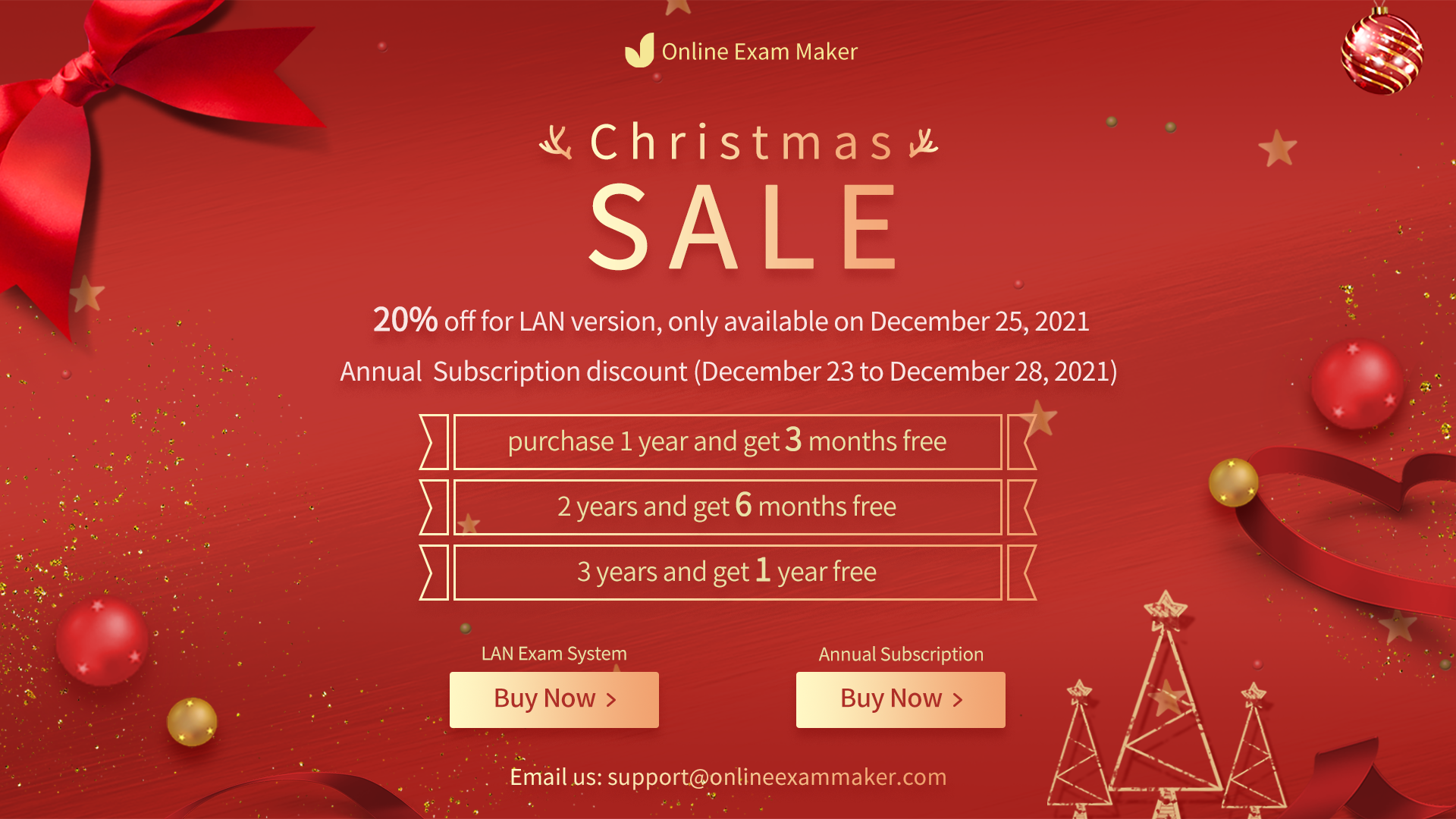 It is the most favorable price for long-term users. Don't hesitate, if miss this promotion, you need to wait for another year.
Click here to purchase LAN Exam Maker.
Click here to purchase annual membership.