As we all know, more and more schools and institutions use online exam systems to conduct online exams, because online exams allow candidates to take the exam without going to the exam center. At the same time, the development of online exams has also improved the information literacy of teachers. Although everyone says that online exams are convenient, if teachers do not choose an online exam system that suits them, conducting online exams will not only waste time but also increase work pressure. So what should the exam system for school teachers be like?
Almost every industry is inseparable from the use of technology. For the education industry, technology can help people find a new direction for development. Therefore, an online exam system suitable for teachers not only allows the examination to be carried out smoothly in the face of a complex network environment, but also reduces the workload of teachers. Online Exam Maker which is developed by a team in China can meet the requirements of teachers.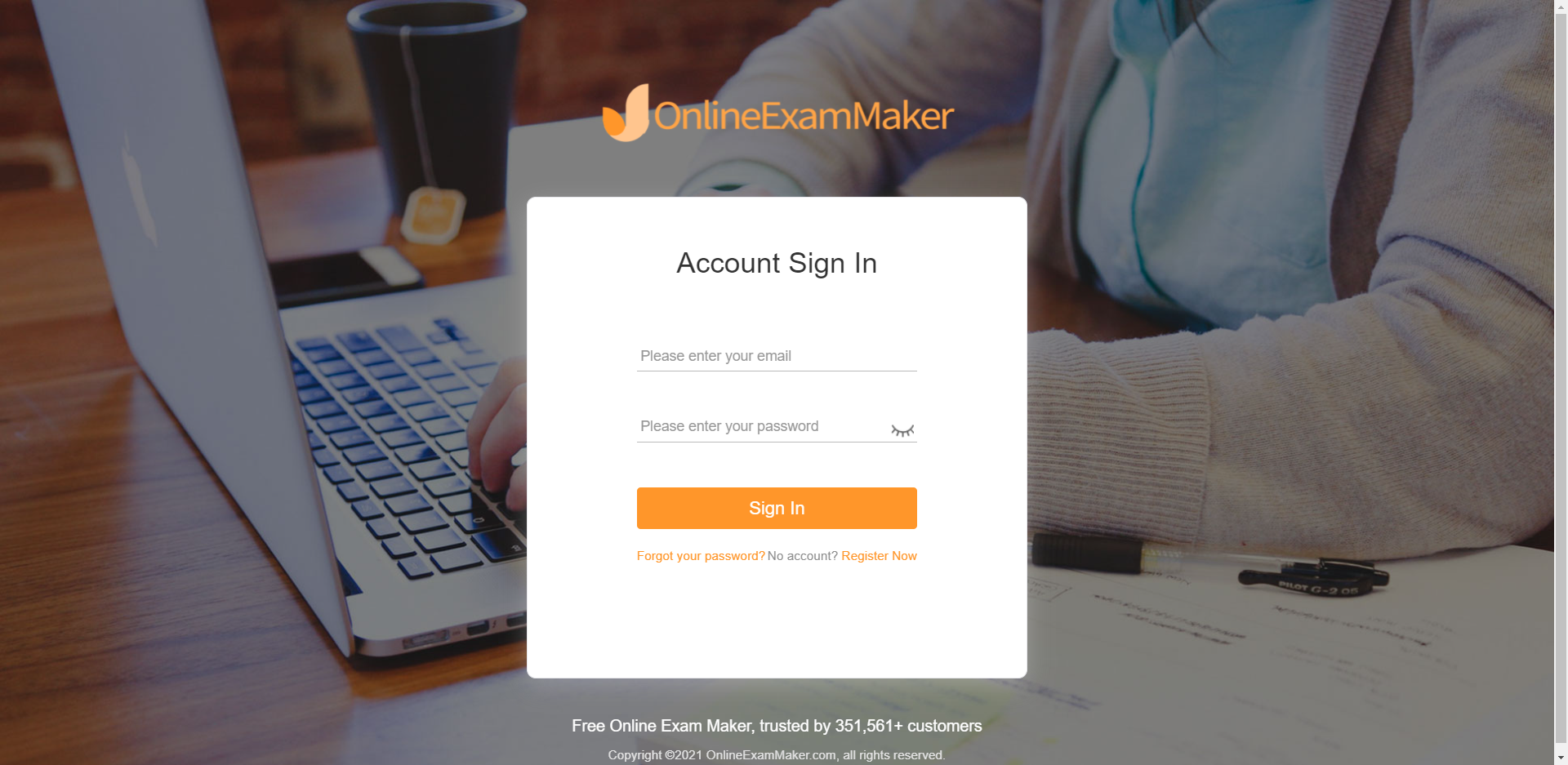 Make sure the exam runs smoothly
Online Exam Maker is stable and can support multiple people to participate in the same exam at the same time. During the test, if a student interrupts the test in an unexpected situation, the system will not force the submission of test papers for the test taker, and the test taker can continue to participate in the test after re-entering the test. During the online exam, in addition to network problems that may affect the exam, cheating by candidates will also affect the progress of the exam. There are a variety of powerful anti-cheating functions in Online Exam Maker to ensure the fairness of the exam and prevent the occurrence of cheating. For example, face recognition when entering the exam, screen cut restriction during the exam, etc.
Reduce the workload of organizing examinations
The teacher can upload multiple types of questions in batches before creating the test paper. When creating the test paper, it only takes 4 steps to create a test paper. The easy-to-operatesystem allows teachers to quickly master the methods of operating system.
The system will automatically correct test questions with fixed answers,other questions can be assigned to multiple administrators for correction. Teachers don't have to spend time on unnecessary work.
When the test paper is corrected, the system will analyze the test situation of each test taker,so that teacher can quickly get the test report of the test takers, and they don't need to spend time to analyze it by themselves.
The online exam system not only makes the work of teachers more convenient, but also makes the examination move towards a new development direction with the help of technology. As a teacher, if you want to use a practical exam system to conduct online exams, please click the "Sign up" button at the top right of the page to experience it for free.