Nowadays, society's requirements for teaching are more higher, the pressure on teachers is undoubtedly increasing, ordinary teaching tools can not meet the needs of teachers. In order to reduce their workload, more and more teachers start to use online exam platform to organize exams, because the online examination platform has the following characteristics that have attracted the attention of teachers.
Online exam platform supports fixed or random types of exam paper. Teachers can import the test questions in batches and then choose the types of exam paper which are suitable for their students. It can make the exam more flexible.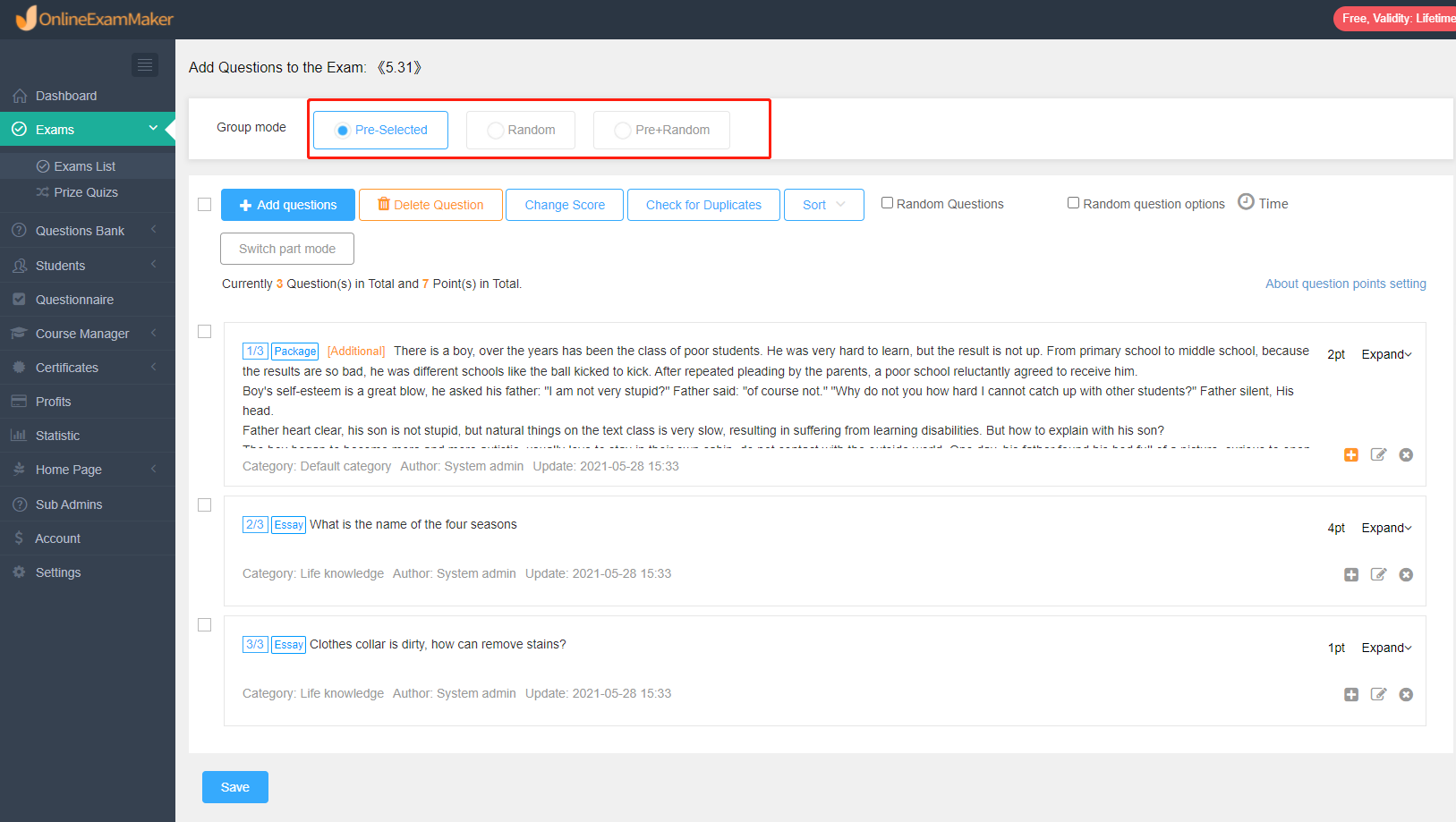 The system supports many types of test questions, such as audio, video and so on. The forms of exam will be more diverse, teachers can inspect students in many aspects.

It supports many methods to mark. Automatic scoring for objective questions, keyword scoring for subjective questions, and manual correction. Teachers don't need to mark the test paper one by one. It will save the time and ensure the accuracy of test paper corrections.

After the correction of the exam, the system will calculate the score of each test paper, the ranking and scores can be exported. At the same time, teachers can see which question students make more mistakes, so that the teachers can explain this question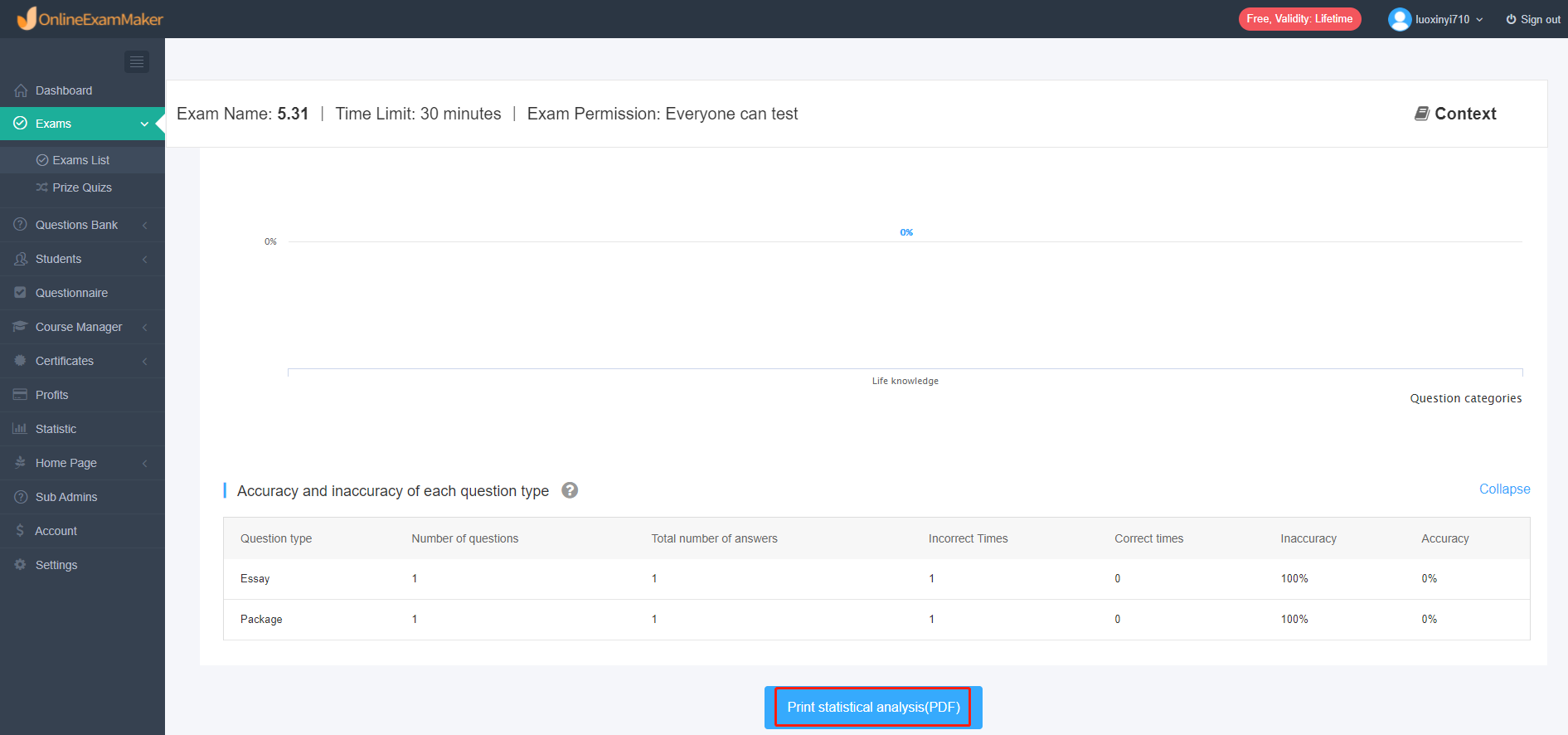 The online exam platform has effectively reduced the burden on teachers, allowing teachers to devote more time to teaching. If you are interested, please click the "Sign up" button in the upper right corner of the page to experience it.