Abstract: Nowadays, there are all kinds of educational institutions in the society. Students in these institutions are very scattered. It is very difficult to organize and manage like traditional schools. So more and more educational institutions begin to use online examination system for online examination and management. What  online school examination solution can Online Exam Maker help educational institutions solve?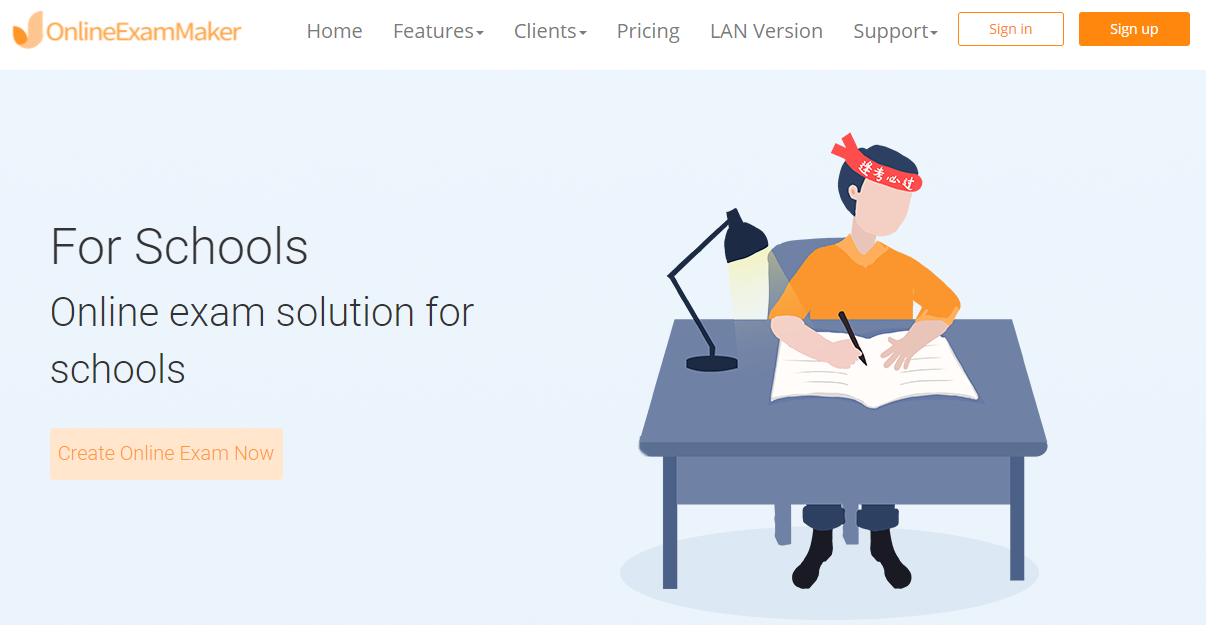 It is difficult to organize study and examination in a unified way.
The online school examination solution provided by Online Exam Maker:
Using Online Exam Maker, schools can upload the courseware materials needed in class. Students can study in the system by themselves and freely allocate their learning time.
The system also has interesting learning rankings such as breakthrough competition, which can stimulate students' learning spirit.
The examination time can be arranged flexibly, and the examination time range can be set. Members are not required to take the examination at a specific time. They only need to finish the examination within the examination time range.
Students' basic level is uneven, so it is difficult to achieve accurate class division learning.
The online school examination solution provided by Online Exam Maker:
Support the establishment of organizational structure for each course subject. Students can select learning subjects according to their own learning progress.
The organizational structure is a tree structure, which is convenient for students to find subject courseware, and can be allocated to the appropriate organizational structure according to the registration time of members.
As long as the organizational structure is not deleted, students can continue to learn in it.
It is difficult to grasp the students' learning progress and learning achievements.
The online school examination solution provided by Online Exam Maker:
The system can record the situation of students entering the system and learning every day, and present the data. The teacher can know the learning process of students at any time and remind them.
Chapter quiz, e-corrected book, online course.
Set a fixed test time to verify the students' learning achievements.
The above are the solutions for educational institutions provided by Online Exam Maker. Online Exam Maker focuses on improving the convenient management of online training examination and meeting the application of various scenarios.
For more functions, please click the "Sign up" button in the upper right corner of the page to have a try.