What can we do if we want to collect other information besides the information that the system already has before the exam? Our online exam maker can help you solve this problem.
Firstly, login the system, choose the exam and click [Setting];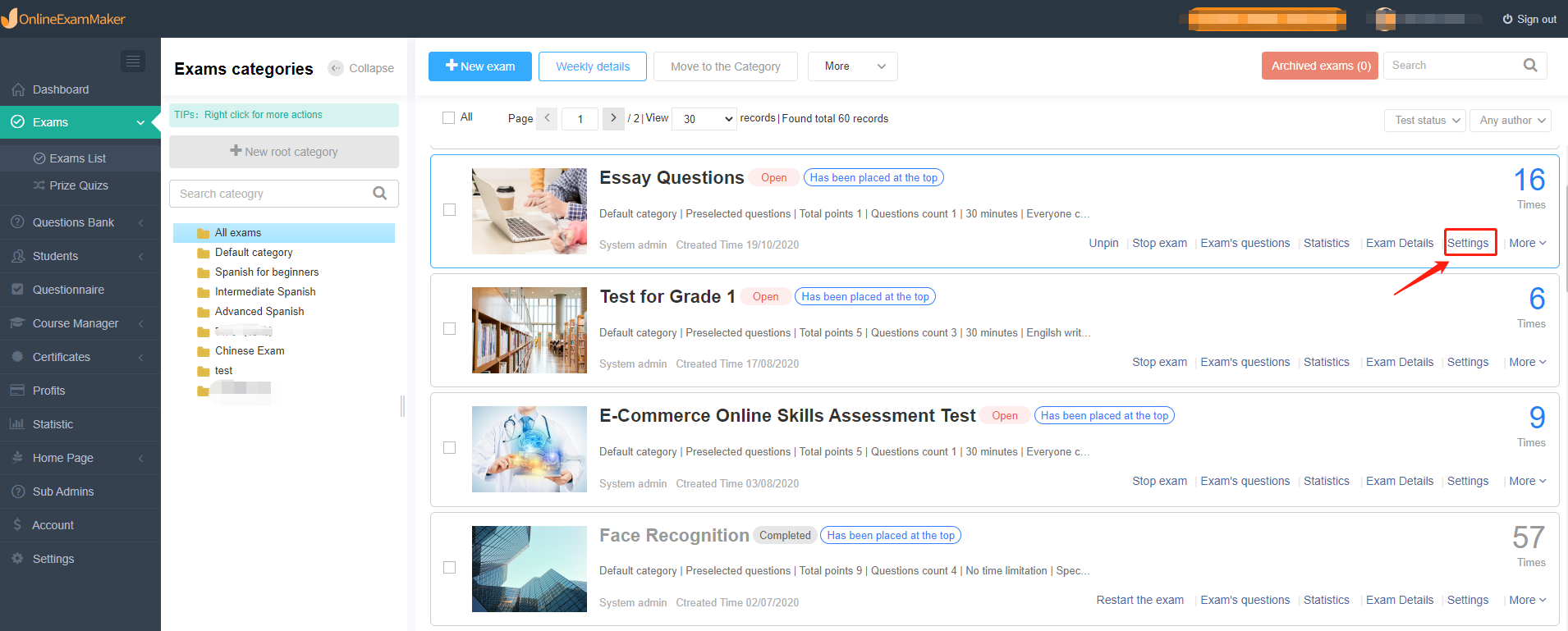 Secondly, add the items that you want to collect from your candidates, then save.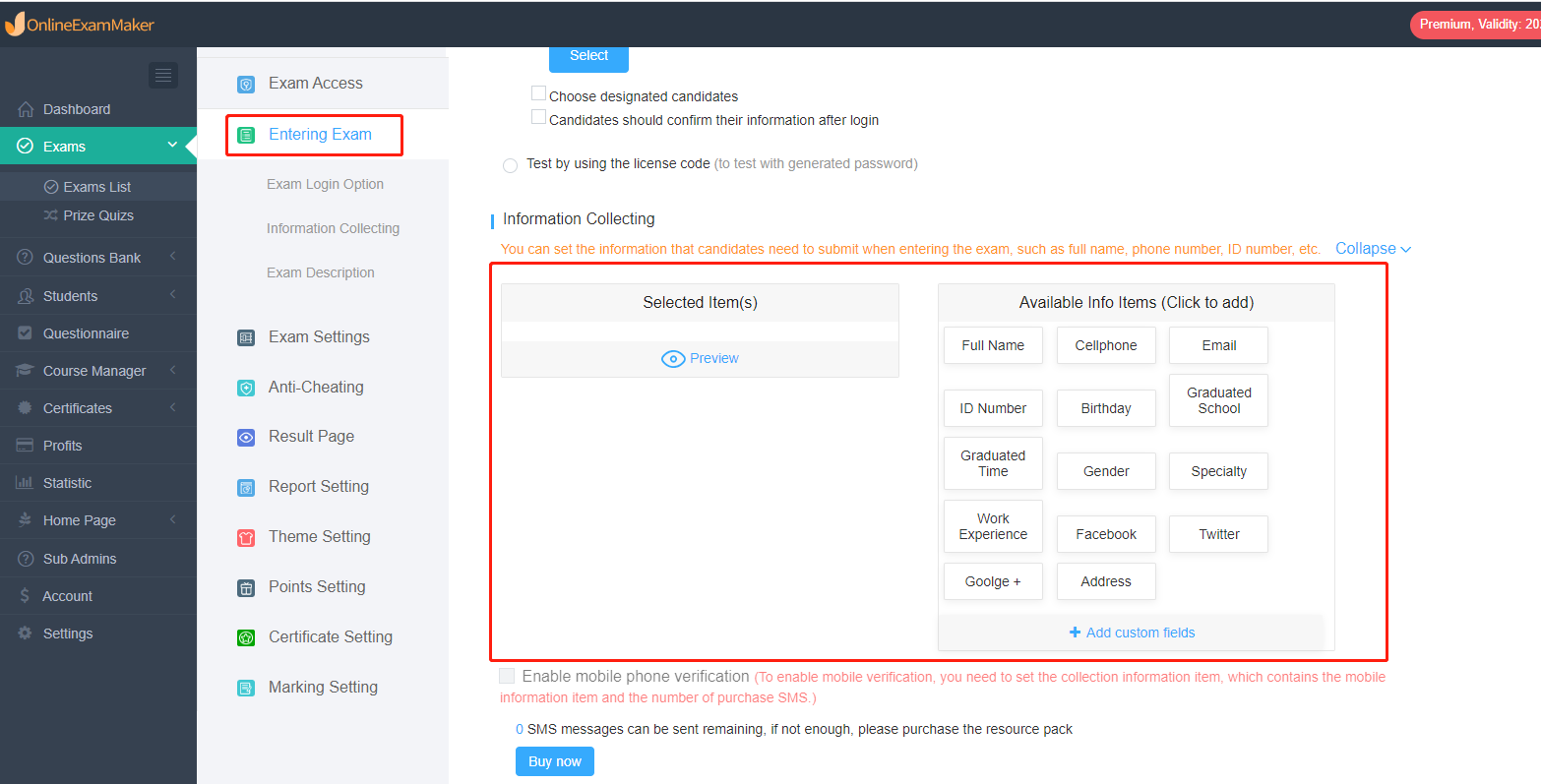 Then when you share the exam link for candiates, they has to fill in the information blank before entering the exam!