Learning how to spell is one of the crucial knowledge a person must possess. It gives an individual the fundamental skill to communicate with other people effectively. It is also another way of teaching learners how to read since each letter corresponds to a specific sound. Through spelling tests, educators can identify an individual's cognitive level, specifically regarding communication and reading skills.
Like any other test, preparing a spelling test can take hours. From choosing which words to include in the trial to checking them individually. However, since innovation is rampant today, having the best suitable tools will significantly affect how you administer an exam, such as a spelling test.
Table of Contents
What Is An Online Spelling Test?
An online spelling test is a form of assessment given to candidates through online platforms to determine their cognitive level in a specific language. With an online spelling test, exam preparation can go from eating hours of your day to minutes!
How to Select The Best Online Spelling Test Software?
Choosing the most suitable online spelling test creator is essential. It is true that with all the innovations we have today, online spelling test creators are not hard to find. But keep in mind that these online spelling test creators will help you develop the skills and knowledge of your learners. Incorporating excellent and suitable software is a must! Here are some ways to select the best online spelling test creator.
Easy-to-use
Students, especially younger ones, often find navigating through an unknown platform hard. Even though they know how the technology works, ensuring that you are using an easy-to-use platform will ensure that they won't get lost while looking for their exam. Selecting an interactive yet beginner-friendly software is the key to ensuring that the examinees will maximize their time answering your test.
Accessibility
Another factor to investigate when finding the perfect online spelling test creator is its accessibility. Ensuring the students can access the administered exam will allow them to maximize their time answering the test. It can also provide them with convenience regarding the form of device that they must use throughout the exam. With an accessible online spelling test creator, you can also offer easier information access to everyone, especially students with disabilities.
Interactive
We know that students nowadays have shorter attention spans. If you plan to add an online spelling test creator into your teaching strategy, you must ensure that it encourages your students to interact and be part of the discussion. If the students are engaged and having fun, they can easily understand and retain the lesson being taught to them. A platform with an interactive interface can also provide entertainment and amusement, allowing teacher add video or audio into the quiz for gamify testing, making them excited for your class!
Immediate result
Technology was invented for our convenience. That said, you must look for an online spelling test creator that can provide you with immediate report and result about the exam you administered. With direct results, you can easily see the real-time progress of your student.
Security
Another feature that you must consider is the security feature of your chosen online spelling test creator. This includes knowing who can access your students' information and whether you can restrict access. Students' input is considered private data, which you must protect. Ensuring that the software you selected is equipped with a robust security feature can protect the well-being of your students.
Affordability
Lastly, when choosing an online spelling test creator, consider its cost. Check whether the price of incorporating such a platform in your class is affordable. See if all the features included in your selected forum will be helpful on your end. If only a few offered features will benefit you, try looking for other suitable options. Make sure that you will be getting your money's worth.
8 Best Spelling Test Creators Comparison Chart
Top 8 Spelling Test Creators to Check Language Skills of Learners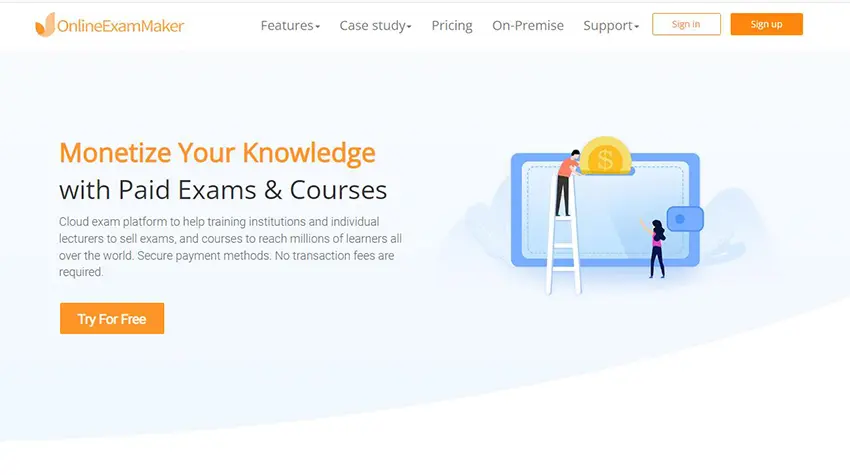 G2 Rating: 4.5/5
Pricing: Free. For paid plans, Essentials plan, $17/month; Professional plan, $35/month; Premium plan, $55/month.
Key Features:
• Easily enrich spelling quiz with rich media.
• AI-Powered prevent cheating technology, including webcam proctoring, cheating alert.
• You can share your exam anywhere, even on social media platforms, making it easier for your students to access.
• You can include different media formats to make your exams more engaging and fun!
• It provides remote access for proctors, allowing you to see the students during their examination by monitoring their screens and locking their browsers to avoid cheating incidents.
• It also provides immediate reports and results of the test. Allowing you to see the real-time progress and performance of your students.
AI-Powered prevent cheating technology
Who It's For
This software best suits educators who want to add innovation to their teaching strategies. Incorporating this excellent software into your class will excite your students for your next lesson!
Why We Picked It
Online Exam Maker is a powerful web-based spell quiz making software that lets you to create various forms of exams. It is best suited for education, training, requirements, and assessment. It is easy to navigate because of its user and beginner-friendly interface. It is also cost-effective and has all the necessary features for online examinations.
Create Your Next Quiz/Exam with OnlineExamMaker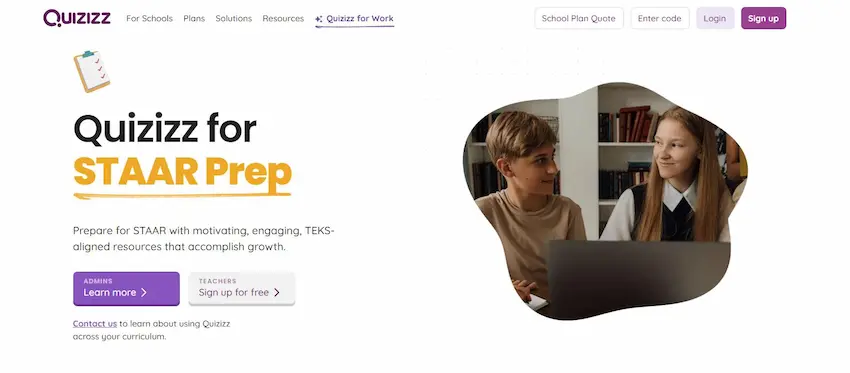 Capterra Rating: 4.8/5
Pricing: Quizizz offers both free and paid plans. For the paid plan of Quizizz for work, $50 per month, $600 billed annually.
Key Features:
• Quizizz is accessible through various devices, providing convenience to its users.
• It has a customization feature that allows the users to edit their assessment with multiple question types.
• It will enable users to incorporate media file formats like visual and audio.
• It serves as an interactive platform during discussions.
• Foster healthy competition among students with live leaderboards and time-based challenges.
Who It's For
Quizizz is best for educators who want to provide students with an interactive spell test and fun learning experience. This platform can be a great addition to classroom management as it encourages student involvement.
Why We Picked It
Quizizz can serve as a teaching aid. Providing tools needed for assessment and a fun learning environment. With its wide range of quizzes, customizable options, and performance tracking, Quizizz promotes active participation and boosts knowledge retention.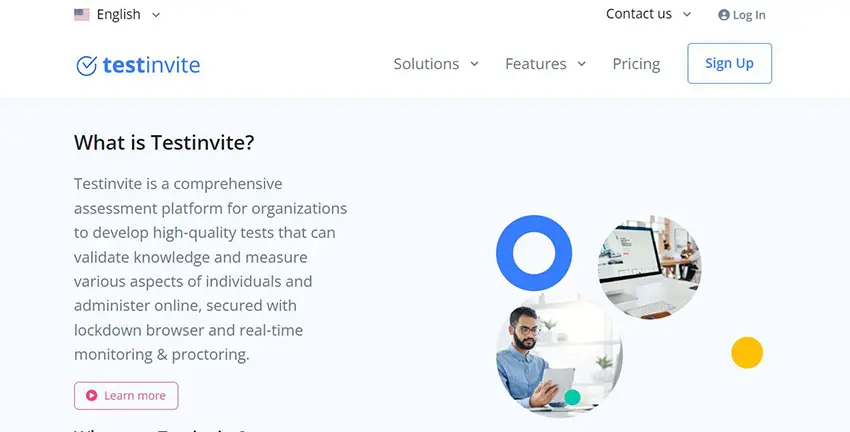 Capterra Rating: 4.9/5
Pricing: Free trail. 3 paid versions, Pay as you go version, $37.50 per month; Essential plan, $79 per month; Advanced plan, $159 per month.
Key Features:
• Test Invite is equipped with automatic grading, allowing users to analyze the test results immediately.
• It also allows users to customize the questions included in the test according to the topic it covers.
• It also provides various training modes for users to use the platform however they wish effectively.
• Test Invite is also equipped with multiple support options to assist its users.
• Provides AI-based proctoring & webcam exam monitoring to prevent cheating.
• Multilingual support for creating and taking tests in various languages.
Who It's For
Test Invite is best for educational and organizational institutions as well as businesses. Including this software in your class can improve student participation.
Why We Picked It
Test Invite allows users to administer assessments and activities. It contains features that will help you develop your classroom management. You can also use this platform in various ways, such as learning evaluation, certification, and exam practice.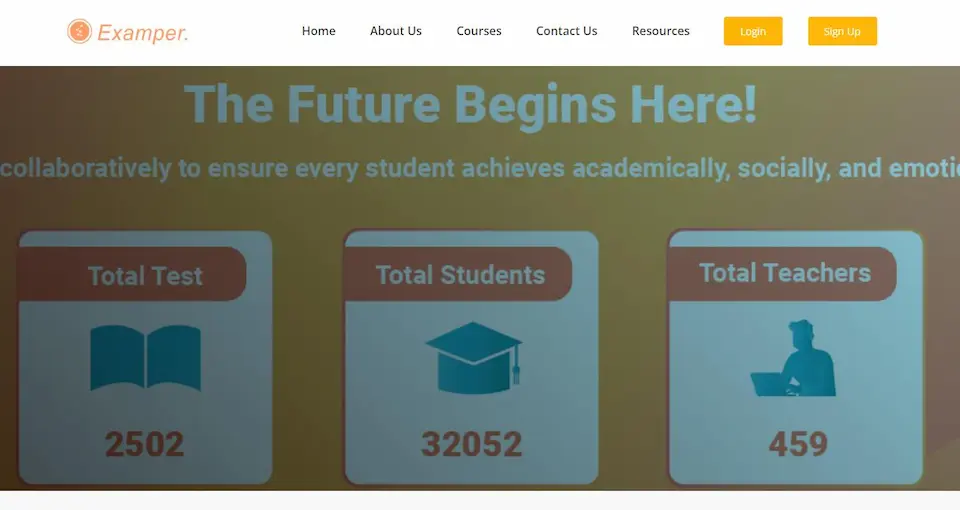 Capterra Rating: 5.0/5
Pricing: Free signup. Custom pricing.
Key Features:
• Testment has a user-friendly interface allowing users to navigate the software easily.
• It also has an admin and student panel, allowing users to quickly check through their enrolled courses.
• It can serve as a learning management system where educators and class facilitators can provide learning content and resources.
• Learning community for learners & educators.
Who It's For
This software suits educators, freelancers, agencies, and professionals. Using this platform can take your teaching strategy to another level!
Why We Picked It
It has various tools to help you easily administer tests and distribute learning content to your classes.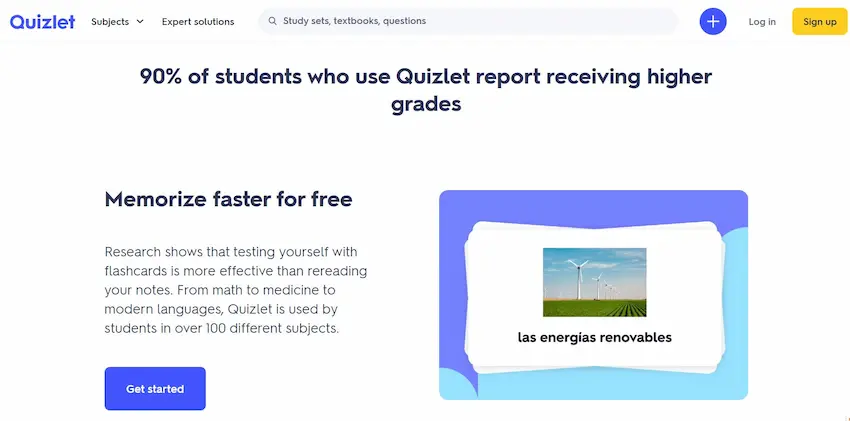 Capterra Rating: 4.5/5
Pricing: Free. Quizlet offers 7-day free trial for premium plan. Their pain plan costs $35.99/year, or $7.99/month.
Key Features:
• Quizlet is an AI-powered tool that assists its users in studying.
• It is equipped with an AI tutor feature, which allows users to have a study partner to improve their academic performance.
• Trustworthy assessment solutions with AI-enhanced technologies.
• Turn your flashcards into practice tests.
• Supercharge your studies with our new and cutting-edge AI features.
Who It's For
Quizlet is perfect for students and teachers alike. It can help students to improve their class performance by providing an interactive study environment. Including Quizlet in your class will surely keep your students attentive!
Why We Picked It
Quizlet can take information from an existing file and turn it into flashcards, games, and quizzes to make your class more engaging. It also allows users to incorporate various media formats, such as texts and images, to enhance the user's level of understanding further.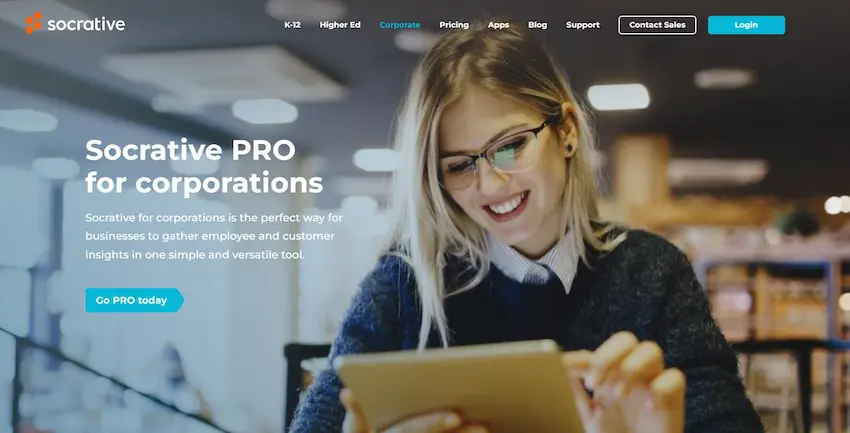 Capterra Rating: 4.4/5
Pricing: Free plan for 5 quizzes. Paid plans start from $9.99 Per Seat/Month for Essentials plan, $16.99 Per Seat/Month for Essentials plan. Billed Annually.
Key Features:
• Socrative has an activity dashboard and tracking feature that lets users to keep track of the activities given by their teachers.
• It also has an assessment management feature that helps you navigate the language spelling tests.
• Users are also provided with a customizable question option to help them craft a test.
• It also has a customizable report option, allowing users to analyze exam results quickly.
• It also provides email reminders about the tasks given to the students.
Who It's For
Socrative is best for trainers and educators! Using this platform will effectively change the learning environment for your students. Allowing them to be part of every discussion.
Why We Picked It
Socrative offers various tools to enrich the collaborative learning experience and facilitate engagement inside the classroom. It can also help you create multiple types of quizzes to assess the students' spelling language knowledge.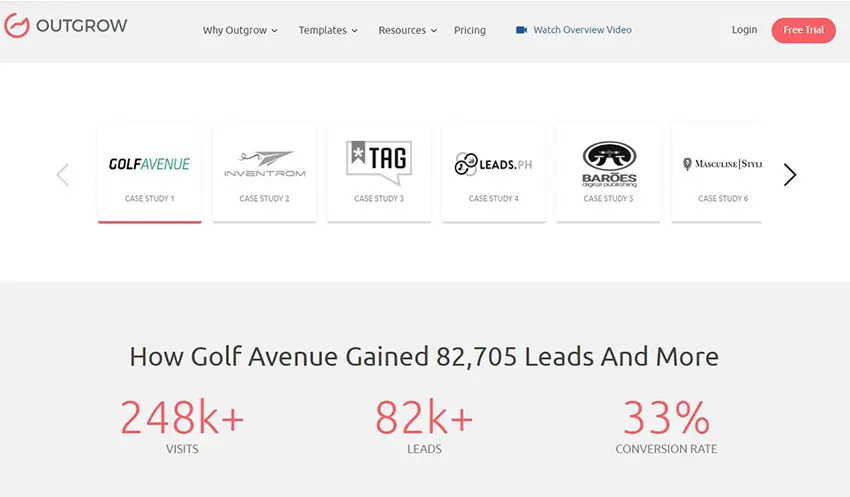 Capterra Rating: 4.8/5
Pricing: Free trial. For subscription plans, $14/month for Freelancer, $25/month for Freelancer Pro, $95/month for Essentials, $600/month for Business.
Key Features:
• Outgrow offers real-time results that allow you to see the students' progress immediately.
• It also has a graded test feature that will enable you to administer assessments easily.
• You can also use its poll feature to ask for the opinion of your class about a specific topic or idea.
• Embed Outgrow content on your page, as a popup, in chat, exit intent or on your subdomain.
• Increase interactivity with dynamic charts based on quiz results.
Who It's For
Outgrow is made for digital marketers, agencies, and educators who want an engaging platform for their respective fields. Adding this software to your classes can improve the engagement level of your students.
Why We Picked It
Outgrow is a powerful platform that enables teachers to create interactive and personalized spelling quiz experiences. Outgrow allows users to create a wide range of interactive content easily. It can encourage your students to be part of the discussion through chatbots, quizzes, etc.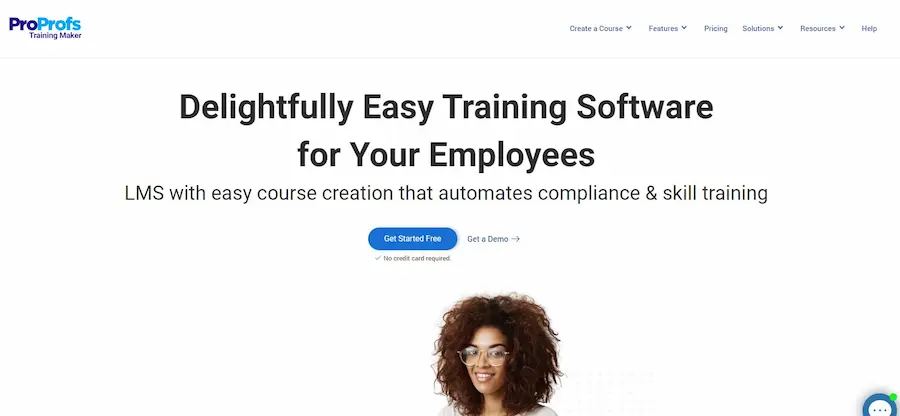 G2 Rating: 4.4/5
Pricing: Free. ProProfs provides a range of pricing plans, including ESSENTIALS at $20 per month, BUSINESS at $40 per month, BUSINESS+ at $200 per month, and tailored version with custom pricing for large organizations.
Key Features:
• You can add video to your spelling quiz to delight students.
• ProProfs has an assessment library containing various types of premade assessments.
• It allows users to import multiple files.
• Quick sharing through various platforms such as the learner dashboard and email.
• AI Question Editor help teachers generate interesting spelling questions easily.
Who It's For
ProProfs is perfect for language teachers, trainers, and HR managers. It can serve as an assisting tool in ensuring that your class remains fun and interactive!
Why We Picked It
ProProfs provides various tools that allow users to create and design quizzes easily. An interactive and fun assessment can help lessen the examinee's stress level. Teachers are allowed to use Proprofs AI Question Editor to generate spelling quiz questions automatically, which will increase their productivity and efficiency.
How to Create An Interactive Spelling Quiz in OnlineExamMaker?
Crafting a spelling test for your students can be time-consuming, from choosing which words to include in the trial to finding the proper way of delivering the exam. With Online Exam Maker, you can finish your spelling test in minutes!
Step 1: Start crafting your quiz by choosing your desired question types, then add your questions. With OnlineExamMaker Question Editor, you can enrich the spell quiz questions with rich media, like video, audio, or animation.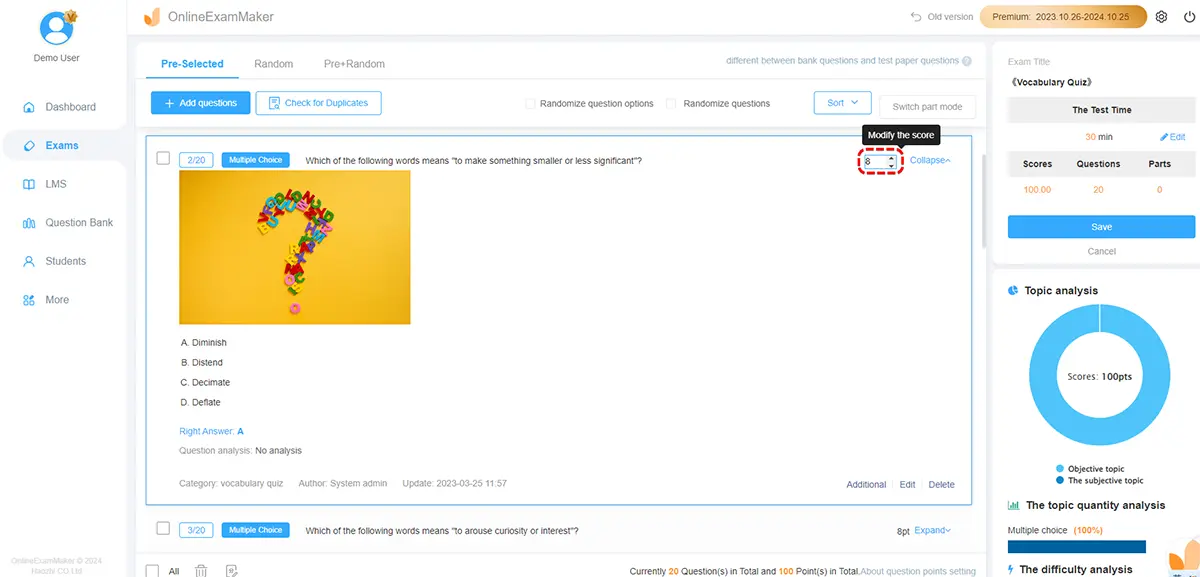 Step 2: Once you finish the questions, you may start personalizing your quiz. The software will provide you options to customize your quiz, such as login options, student details, and when the exam will start. You can customize the background, font , size, and logo.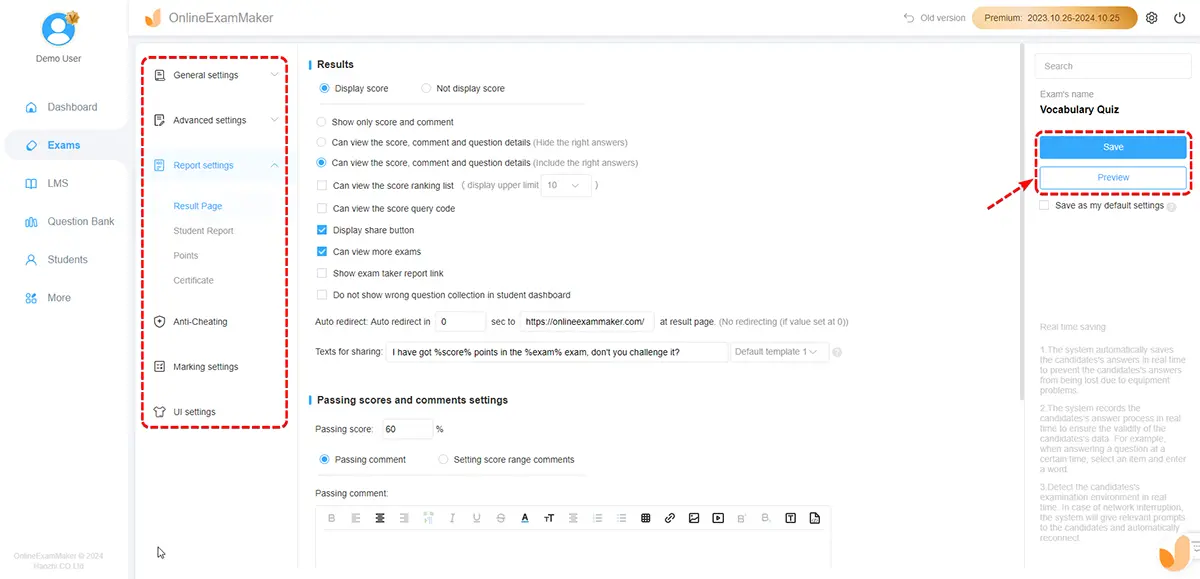 Step 3: After the customization, you can now publish the quiz. After the quiz is posted, the software will provide sharing options. You can generate a QR code or generate a link. Online Exam Maker will also allow you to share the quiz on social media.

Step 4: After the test, you can proceed to auto-grade. The software will do the checking for you! Afterwards, you can generate a detailed report and ranking based on your students' scores. You don't have to spend much time crafting spelling tests to check your students' language skills.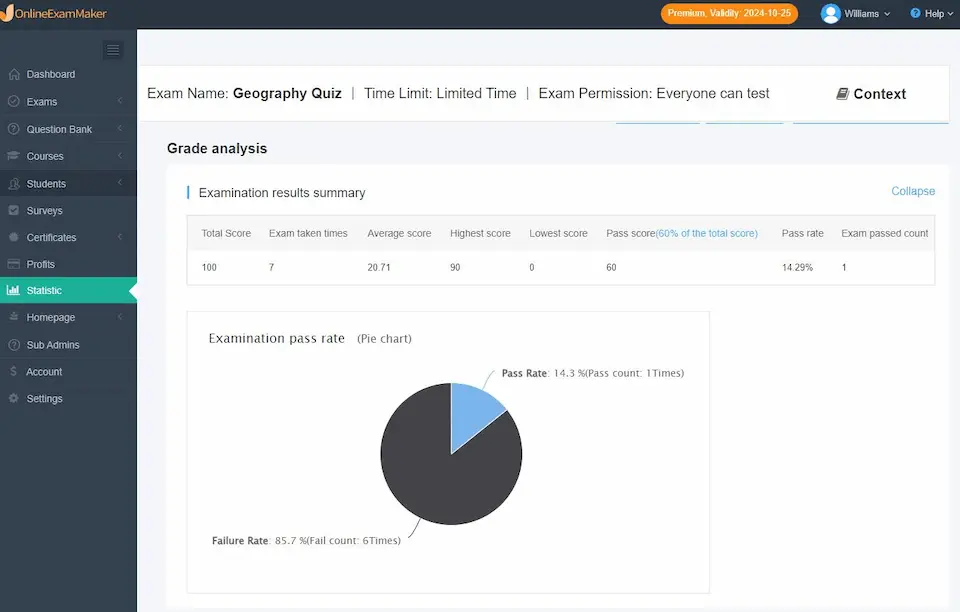 OnlineExamMaker is here to help you complete your students' needed assessment! With this excellent software, you'll enjoy your time without worrying about the test papers you'll have to administer and check. Improve your classroom management skills by incorporating this software into your class!
Spelling Test Creator Software FAQ
What is spelling test creator software?
Spelling test creator software is a platform to create and proctor spelling exams. It allows users to create practical assessments to evaluate the student's language skills. It also has various question types, time limits, and an immediate result and report feature!
How does spelling test creator work?
Teachers can start by considering the words and definitions they want to include in the quiz. Once the chosen words are ready, you can import or generate them by creating an examination in the software. The platform will then provide customization options to personalize the quiz accordingly. Then, the software will check the answers provided by the examinees.
What features should I look for in spelling test creator software?
To ensure that the spelling test creator software you're about to incorporate in your class is suitable, it must have a user and beginner-friendly interface, an AI generator, support different media file formats, sharing and publishing options, auto-grading, result and report feature, and above all it must be cost-effective!
Can I use spelling test creator software for online exams?
Yes! Spelling test creator software is made suitable for online exams! It also provides proctoring features that will allow you to monitor the examinees, avoiding any cheating incidents. Using a spelling test creator software can help you maximize your time in crafting assessment materials.
Is spelling exam maker software suitable for educational purposes?
Of course! Spelling test creator software is best suited for educational purposes. It allows students to test their understanding of a specific word. It will also help the teachers to determine the student's language skills.
Can I analyze the performance of students using spelling test creator software?
Most spelling test creator software provides auto-grading features, allowing you to analyze the test results immediately. It can also help you generate rankings based on the scores of the students. Allowing you to see the real-time learning progress of each student. This will also give you time to formulate an effective learning intervention for those who need it.
Is possible to create a spelling quiz in Google Forms for free?
Yes, Google Forms is a powerful free platform for spelling quiz creating. However, if you want to make an interactive spelling quiz with video or audio, you need to try an alternative tool.
What is required to start a spelling quiz?
1. Quiz questions, you can turn your courseware into questions, or generate them with AI question creator.
2. Prepare video for spelling quiz.
3. School logo or brand background image.
4. Computer, internet connection, and webcam for anti-cheating environment.
What is the best software to make a spelling quiz?
OnlineExamMaker is the best software to create online spelling quiz with multimedia. What is more, OnlineExamMaker also has advanced AI proctoring system including webcam monitoring, face recognition, and lockdown browser.