Remote quiz software has been used by millions of people worldwide thanks to its tool that helps conduct quizzes remotely, meaning it can be done anywhere, preferably with an internet connection. Educational establishments like schools and universities usually use remote quiz software to assess students' learning through quizzes smoothly, and exams are taken remotely, which saves both time and hassle for both students and educators.
Using remote quiz software is not only for conducting quizzes, but its different software also brings unique features to their small quiz. Some typical features in remote quiz software are creating and managing examinations, setting a rule for quizzes and exams like time limit and open camera, and lastly, being able to keep track of students' progress in the examination and grading it automatically. Some different software even provides additional features like chat communication which increase the interaction and engagement of educators and students.
With all of these features come advantages like convenience, time efficiency, improved accessibility, and flexibility to quizzes. In this list, we bring you the top 8 remote quiz software to assess students.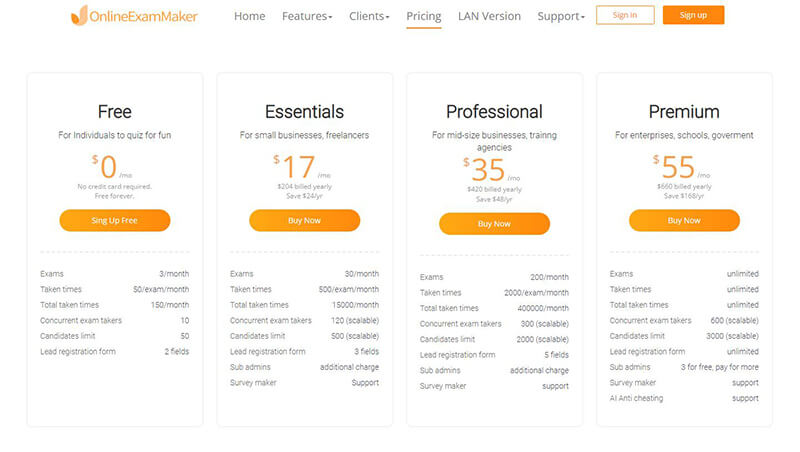 OnlineExamMaker is our top choice for remote quiz software as they offer a wide range of features that improve overall efficiency and convince the users. The OnlineExamMaker software allows users flexibility in their exam creation and in conducting quizzes thanks to its advanced features and tools. Another capability of OnlineExamMaker that makes it the top choice is its stability on its servers. With this, the exam can be taken by massive waves of audiences simultaneously while still easily using other features like proctoring system.
Key Features:
• Customizable workflow
• Candidate management system
• Anti-cheat system that includes Image detection and mobile phone lock system
• Personalized certification
• Capability for Rich Media use in quizzes
• Website embedment for sharing quizzes
• Cloud-based applications and LAN system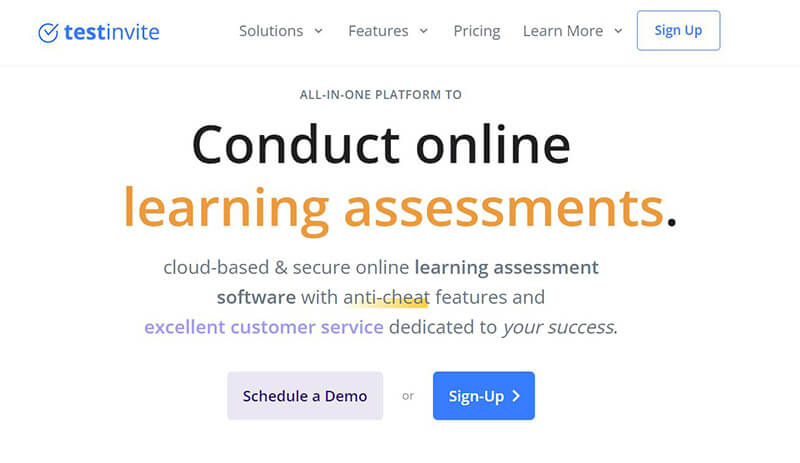 TestInvite is famous for its user-friendly interface and flexibility in exam creation that you can manage and analyze its results. It is a Cloud-based platform which helps it become a remote quiz software as you only need the internet to access it. It is also a powerful remote quiz software as it has many features that make it fit different applications. Lastly, the Testinvite was awarded by GetApp and Capterra in 2020 as the best Software for functionality, features, and value, and in Software Suggest in 2021 as the best Software.
Key Features:
• High Scalability for large users
• A secured anti-cheating system with proctoring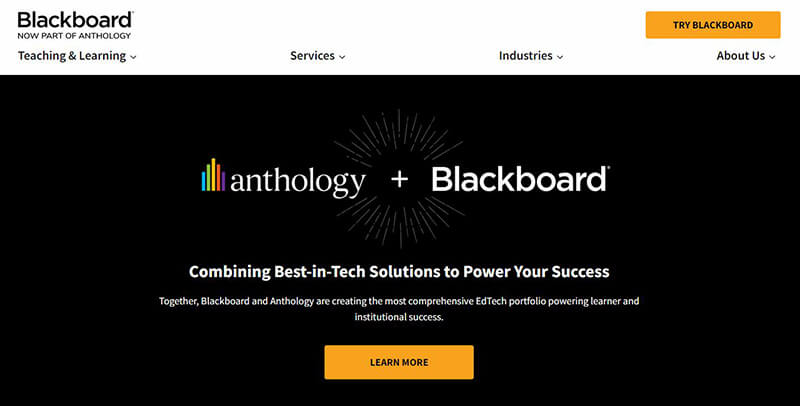 BlackBoard Learn is an LMS that focuses on delivering learning courses to students, but BlackBoard Learn can also assess students with its remote quiz system. This Software also enables full customization for educators to create online courses, which they can share instantly. Blackboard learn objective in its Software is to be flexible and customizable, as shown by its versatile features and tools that let you do so.
Key Features
• Fully customizable LMS for educators
• Congruent Technology Environment
• Mobile Phone Compatible
Schoology is another LMS that focuses on flexibility and is user-friendly with its easy navigation and multiple features that let you easily create online courses and smooth learning experiences. Schoology enables you to improve engagement and interaction as they have a forum, wiki, and blogs to communicate. They also provide automated grading, which helps lessen workload and exam creation with numerous question types to give unique quizzes. Schoology also received awards like Best remote and blended learning 2021, best learning management solution 2021, Stevie 19th Annual American Business awards, and more.
Key Features
• Intuitive Teaching and Learning system
• Analytic data for insight into student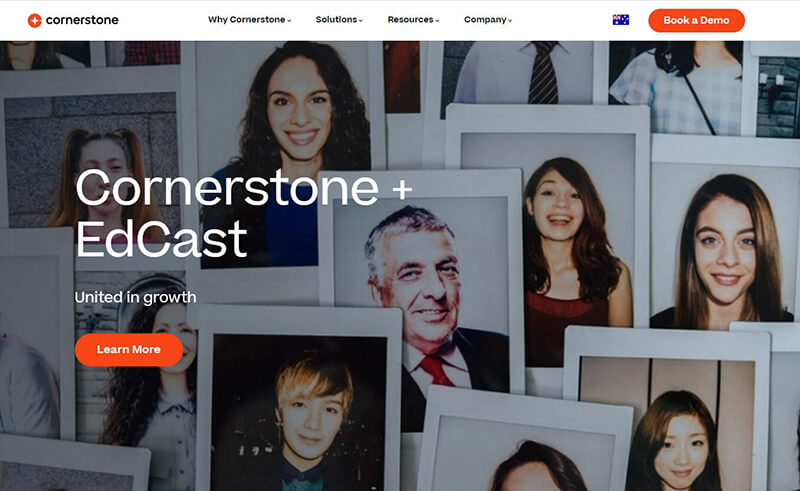 Cornerstone LMS is a complete learning experience, from assessing students to teaching online courses educators provide. The Cornerstone LMS objective is to be future-ready as they have multiple features and tools that can replace and improve typical Learning. With this, they give fully customizable quizzes and online courses, which helps educators to cater their courses to students.
Key Features:
• All-in-one Learning platform
• Adjustable Learning, which provides virtual and in-person instructor
• Catered to Learners with their customizable tools
• Advance insights by using results on exams and skills
• Provide self-growth with help from a combination of advanced AI and educators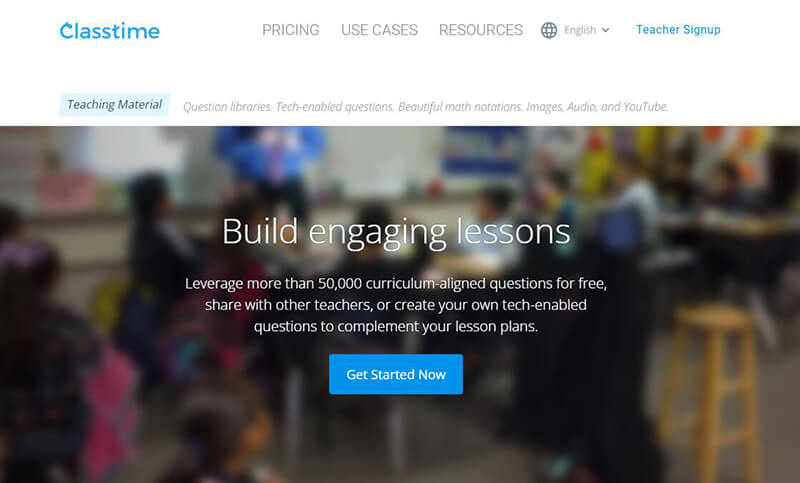 Classtime is a web-based platform famous for creating and delivering interactive online lessons and quizzes remotely. It is a user-focused software that provides easy navigation and a flexible experience that helps improve over experience for users. Classtime's various features let educators create different teaching methods and unique, engaging quizzes for students. Remote quizzes are also better with Classtime as they can use a variety of multimedia for their quizzes. Examples are videos and voices.
Key Features:
• Real-time assessment with automated grading
• Fully customizable teaching material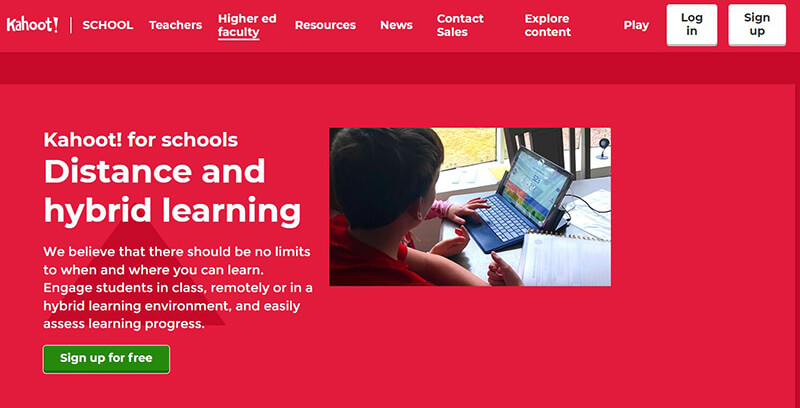 Kahoot! uses flashcards, games, quizzes, and peer challenges to assist corporate trainers and teachers in producing engaging presentations, training materials, and learning games that guarantee high levels of engagement. The use of word clouds, slides, open-ended questions, polls, live presentations, sharing of training materials, and quick feedback on student performance are all made possible by this software assessment platform. Kahoot! It is the ideal tool for making tests that students can take on their computers or mobile devices outside the classroom.
Key Features:
• Capable of Track Performance
• Automatic reward management
• Compatible with mobile phones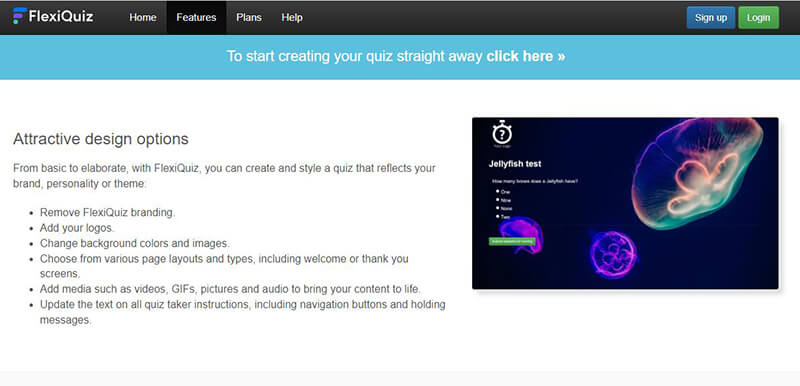 FlexiQuiz is another top choice for remote quiz & proctoring software as it is a web-based platform to deliver an improved exam creation and automated grading system. Flexiquiz is also famous for being an intuitive software thanks to its user-friendly interface and flexible exam creation that can handle different question types. Lastly, its ability to personalized quizzes as they have multiple features for it; examples are its customizable design options, randomized questions and answers, Time limitation on the quiz or specific questions, and more.
Key Features:
• Anti-cheat and proctoring system
• Improved security with SSL encryption
• Automated reporting and feedback system
• Compatible with mobiles phones