Candidate evaluation software has been emerging as one of the essential tools a school or university must have because of its multiple benefits and advantages. Candidate evaluation software improves the efficiency of the teachers by automating laborious tasks and lessening the workload. This makes the teacher focus more on the critical part, teaching lessons to the students.
Thankfully, there are many options for candidate evaluation software, many of which can be used on mobile, making it more convenient and available anywhere. So with this, we brought you 8 of the best candidate evaluation software compatible with mobile phones!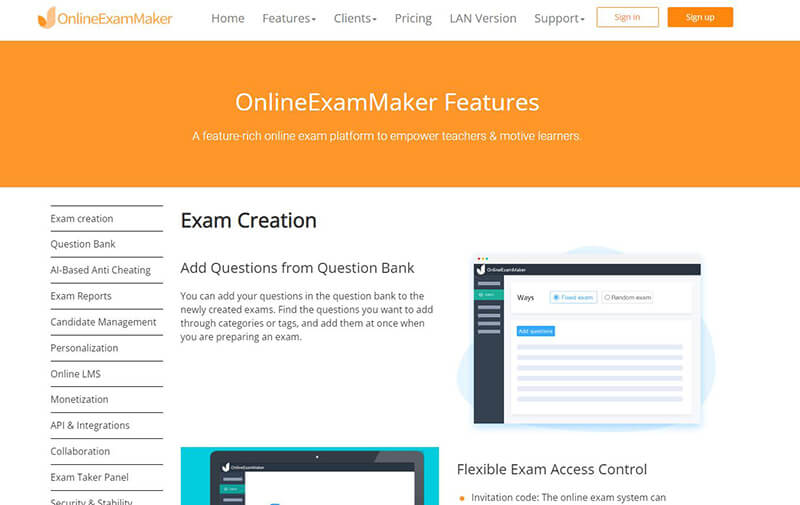 A top emerging all-around candidate evaluation software is the OnlineExamMaker. They offer a comprehensive solution for your online school and university's needs. It is also the most widely used candidate or employee evaluation software among the rest.
The benefit of using the OnlineExamMaker is countless, as their features and tools are continuously updated and improved. Their exam creation makes it easy to create engaging exams for the students. The anti-cheating and proctoring system helps enhance the interaction and integrity of the exam. Lastly, the automated reports with analytics and statistics of the exam make it easy to assess students.
On top of this, the OnlineExamMaker can handle a large wave of students using the platform, and it is also compatible with mobile making it easy to access by both teachers and students. In conclusion, OnlineExamMaker is the top choice for candidate evaluation software.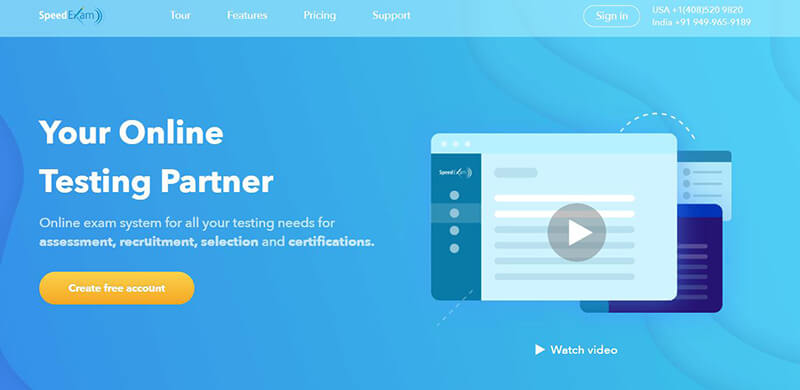 A popular and favorite choice for education and the private institute is the SpeedExam, one of the best candidate evaluation software. It is popular because of its web-based evaluation software, meaning it doesn't have a dedicated application so that you can access it on mobile, laptops, or any device.
SpeedExam also has multiple features making it a contender for the best candidate evaluation software. It has exam creation and numerous theme layouts, making your exam comprehensive and personalized. SpeedExam's evaluation system makes all the evaluations easy for teachers as they summarize any reports and give detailed feedback about the students.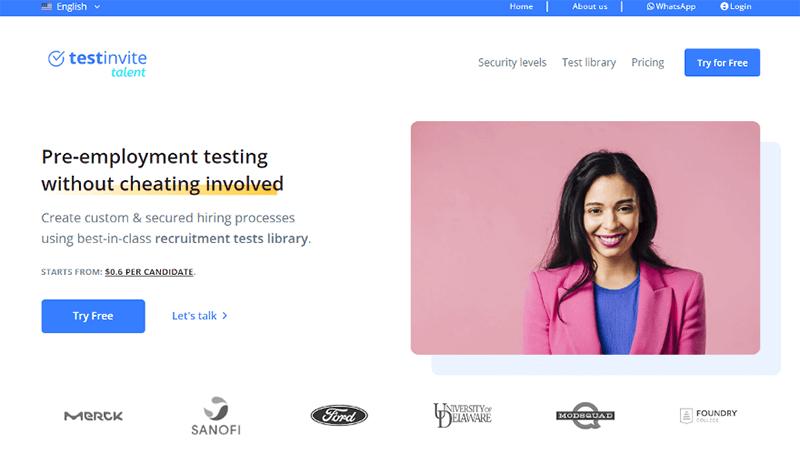 The test invite is an evaluation assessment software that Capterra awarded the best ease of use and value assessment software in 2020. Alongside the award, it is also famous for its software being web-based making it accessible anywhere that has an internet connection.
The test invites feature includes detailed test reports, an anti-cheat system recording audio and monitor, and simple exam creation. It got its award because the user-friendly interface makes it easy to navigate and use.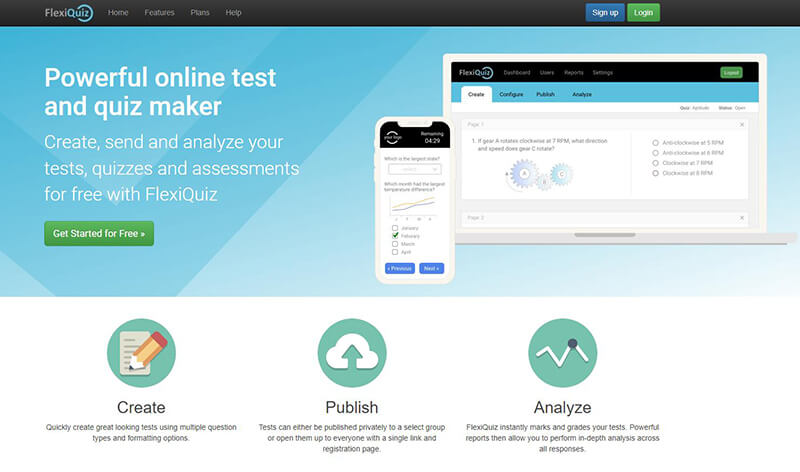 FlexiQuiz is a robust quiz-making and online test software with a candidate evaluation system as one of its features. It is easy to create and share your exam with FlexiQuiz, and it also has a function to make your test private and public to the people. Its auto-grading and powerful reports make it easy for the teacher to assess and evaluate students.
Another thing that makes FlexiQuiz a good choice is its free plan option, helping you try out evaluation software before availing of a paid one. FlexiQuiz is also a web-based software making it usable on any device like a mobile phone.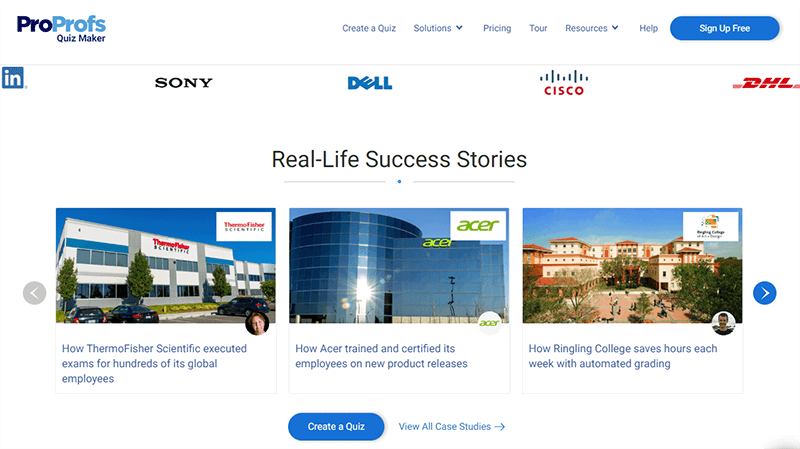 Proprofs Quiz maker is an excellent choice for having detailed reports for candidate evaluation to students. ProProfs is another popular evaluation software because of its available free option plan that has the same feature as a paid plan.
The software's many features include test creation, an anti-cheat system, and its unique automated report system, which helps give a precise evaluation of the students through assessments. Along sides, the stated parts, its reports, and the certification system which an AI powers help with keeping track of student's progress, making it easy to evaluate and assess
ExamSoft is a famous evaluation software known for its goal, which is to provide valuable data to improve teachers' performance and students' learning. Because of this goal, they prioritize giving reports and results with feedback that uses both analytics and statistical tools.
This software is also versatile asides from its reporting and analytics. The software gives students amazing feedback that improves their focus on the class and lessons. ExamSoft is a performance-focused candidate evaluation software because its goal is to enhance the student and teacher with its tools and features.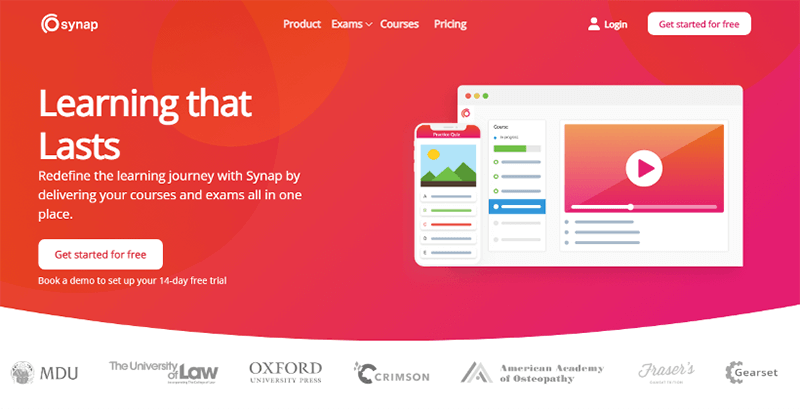 A great choice of candidate evaluation software as it is an award-winning online learning software making it a popular choice for many schools, universities, and private institutes, which is Synap. Along with its many helpful tool and features, Synap is famous for its cloud web-based software making it accessible anywhere.
Synaps candidate evaluation software makes it easy for teachers to adjust their lesson plans as it gives valuable data and insights on each candidate. Its detailed reporting system as well provides a precise evaluation of the students.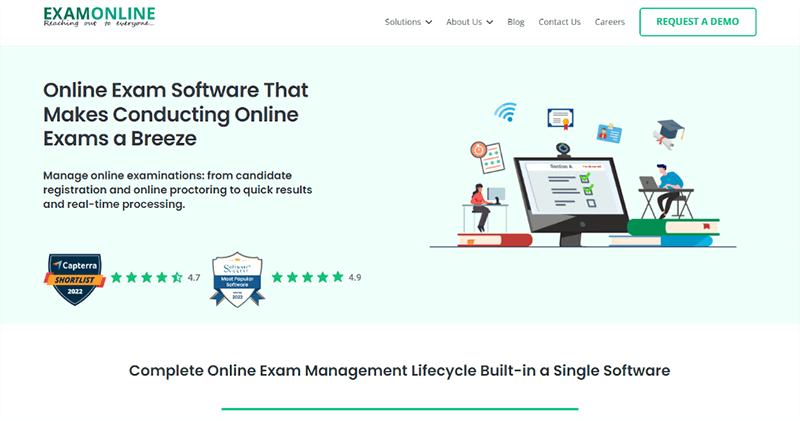 The last on the list of the best candidate evaluation software is ExamOnline. Cappterra awards it for being an emerging favorite under assessment software in 2022. Though it is focused on making comprehensive and flexible exams for teachers, its reporting system is on par with other candidate evaluation software.
It is awarded as an emerging favorite because of its great feature that helps in making the teacher's jobs easier. The features include online examination, exam creation, an anti-cheat system, and its unique online certification to award students.
Final Thoughts
All the options listed in this article are great choices to improve your evaluation and assessment of students. The software offers a unique solution and different points of view to evaluate students' knowledge. But the one that stands above the rest is the OnlineExamMaker, for this software is not just an evaluation software but also an all-in-one solution to your teaching needs. The onlineExamMaker is an exam creation tool, evaluation software, and a proctoring system all in just one software—the best choice among the other candidate evaluation software for assessing students.