What is Online Exam Proctoring?
Online proctoring is a method of remote proctoring where an online proctor supervises an online exam in real-time via the test-takers' webcam and computer screen operations.The proctoring services are used to ensure the authenticity of the candidates and look for malpractice or cheating during the exam.
What Types of Exam Can Online Proctoring be Used For?
Professional proctoring goes further to ensure exam integrity and credibility. Professional Online proctoring can be used for high-stakes exams, professional certification and recruitment. A high-stakes exam is a test with important consequences for the test taker. Passing has important benefits, such as a high school diploma, a certificate, an offer or a license to practice a profession.
Which Online Examination Software Has Professional Proctoring Measures?
Online Exam Maker(OEM) is a professional proctoring that allows you to hold a live proctored exam along with auto-proctoring feature enabled to be sure of catching malpractice.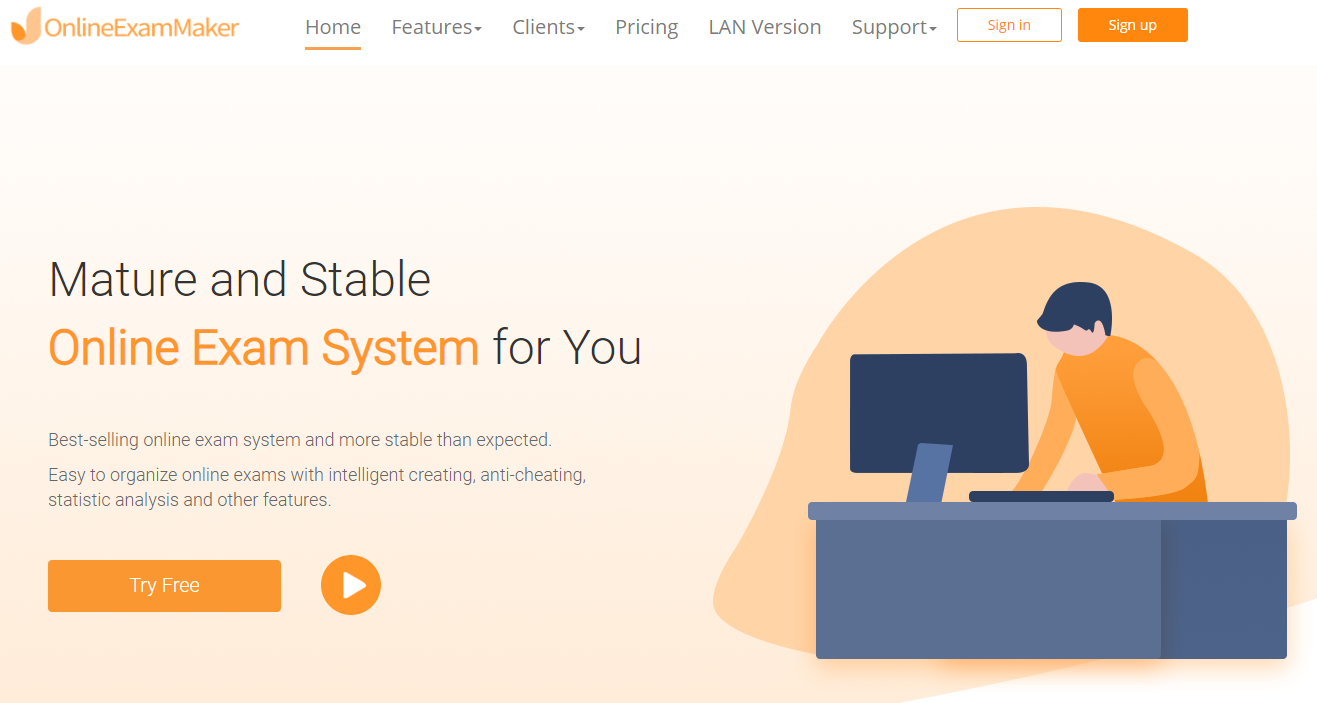 How Does Online Exam Maker Proctor High-stakes Exams?
Whole Screen Occupying: candidates will enter the full screen mode when taking examinations. They are not allowed to switch the exam page before finishing the exam.
Restrict screen switching: set the limit of screen switching, the system will issue a warning if the limit is exceeded, and the candidates will not be allowed to continue the test.
Face recognition:Candidates can enter the test after successful recognition and match. Face recognition can prevent exam substitution effectively, which can be used before entering the test.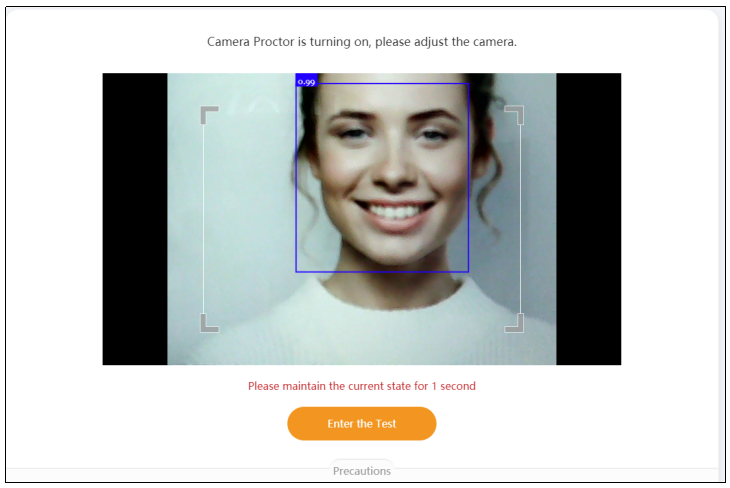 Live Proctoring: Camera should be turned on, the live proctoring screen can be proctored by the test organizers. OEM will randomly take photos of the candidates during the exam.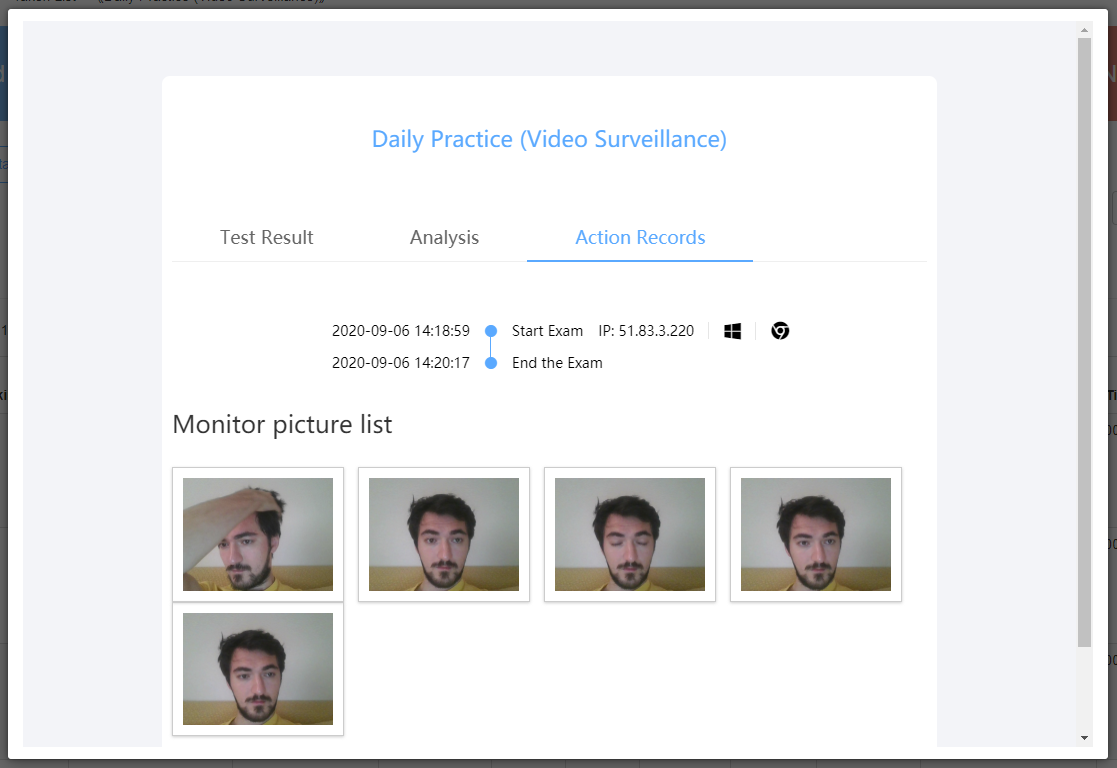 Intelligent proctoring: the candidates will turn on the camera throughout the test, face recognition will be performed every minute. Once the system detects that the candidate has suspected cheating, Warning will be given immediately or the test will be compulsorily submitted if the exceed the cheating limit.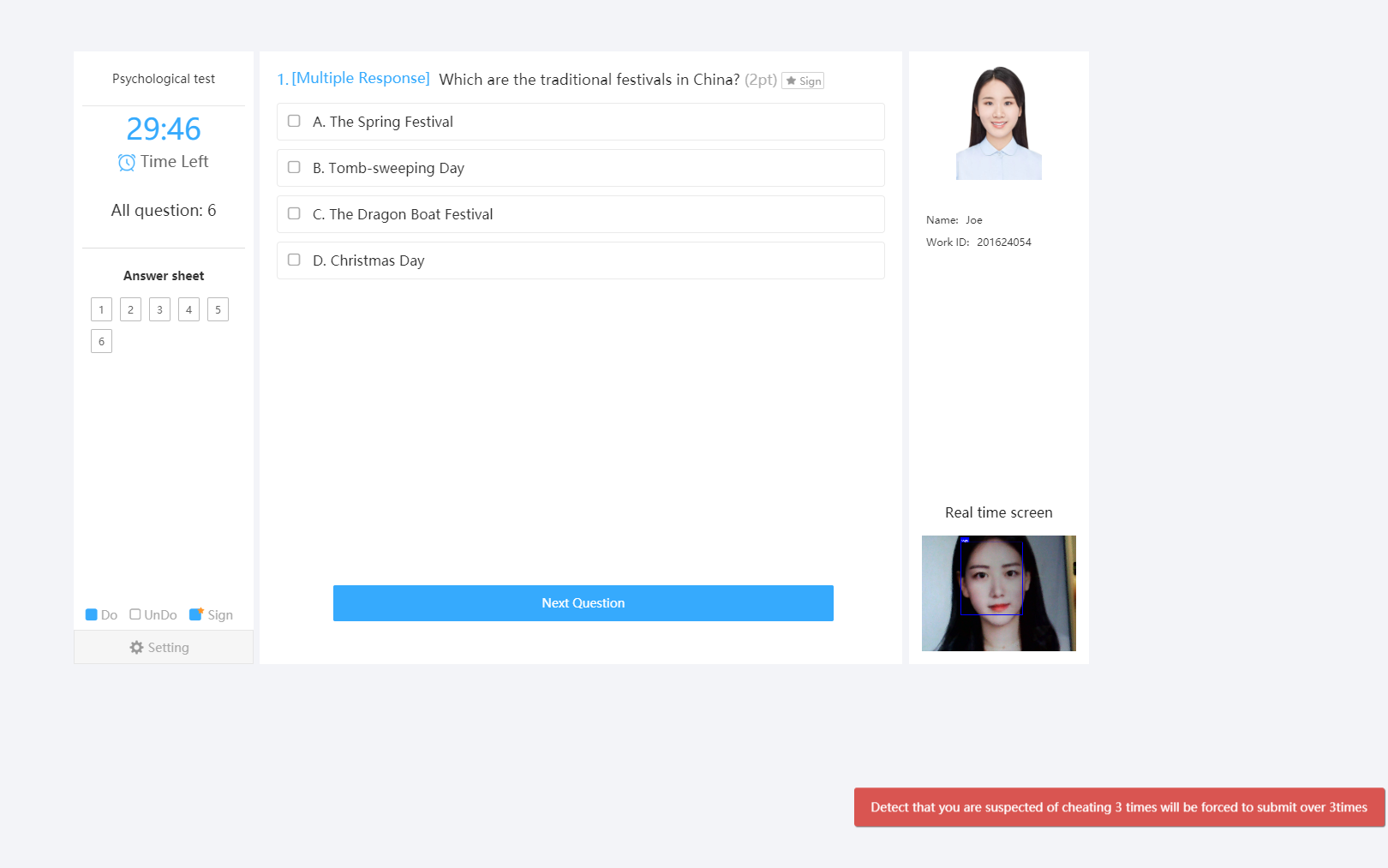 Online Exam Maker has the strongest online proctoring measures. With our online exam proctoring measures, almost all the online cheating behaviors can be prevented. Therefore, the safety of important online exams like high-stakes exams, qualification exams, recruitment exams can be guaranteed. And more proctoring measures can be provided by OEM, such as random questions, account limit and no copying and no pasting etc.
If you have to organize online tests for high-stakes exams, professional certification or recruitment, Online Exam Maker would be a great auxiliary online proctoring.