Can Exams Be Done Online?
With the development of society and the continuous progress of internet technology, online examination has become the trend of online education. With the support of information technology, exams can certainly be done online .
Online exam is conducted on web-enabled devices like laptops and desktop computers. These exams or tests help to accurately assess a student's knowledge in a wide range of subjects.

How To Make The Exams Be Done Online?
An online testing software is a fully automated system that enables administrators to conduct examinations remotely, using the internet. An online testing software evaluates test-takers thoroughly and offers almost instant results.
Online Exam Maker(OEM) is an advanced online testing software that offers one-stop solutions of online examination. OEM has been focusing on online exams for many years. We are very mature and stable in online exams and are very trustworthy.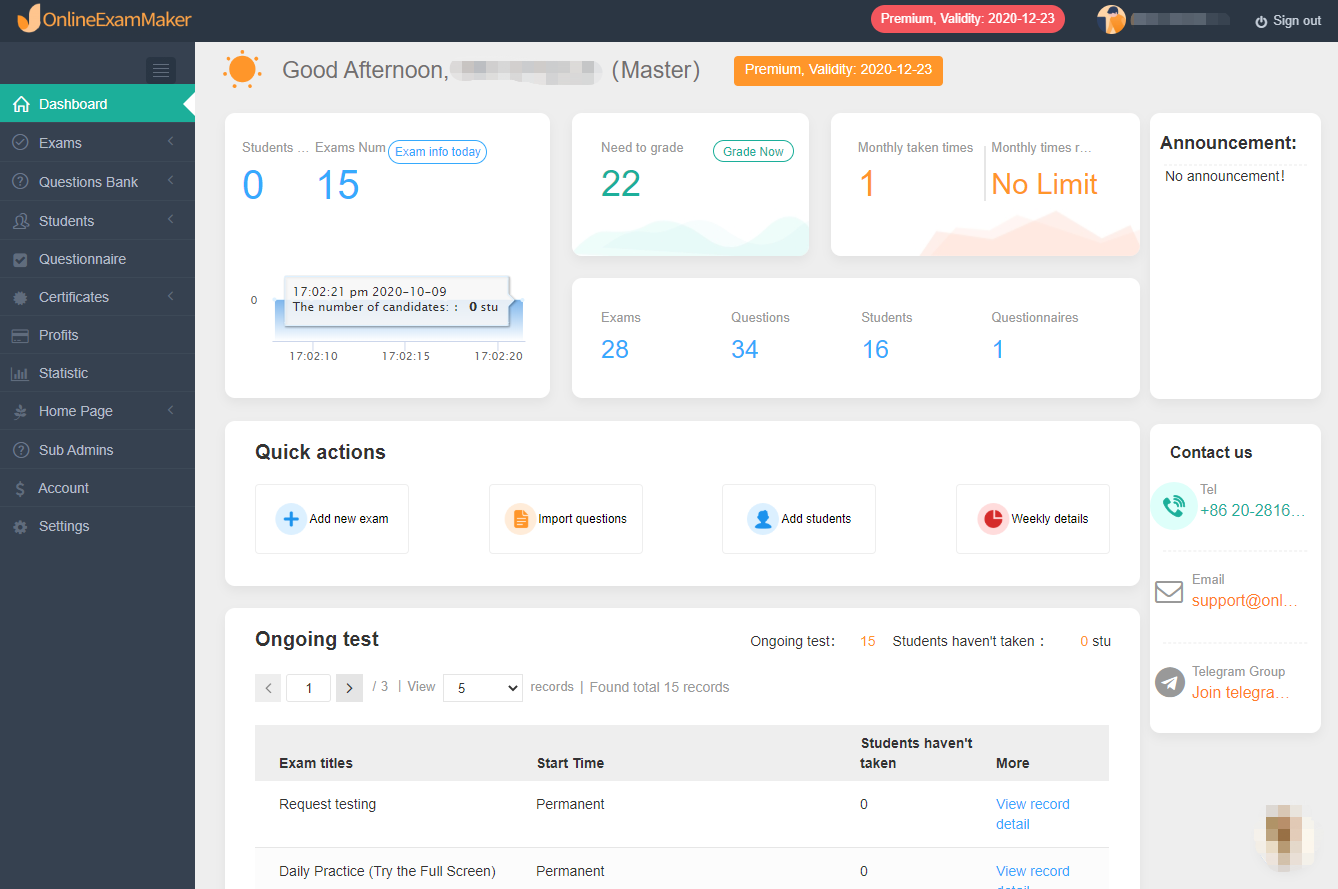 So How To Made An Online Exam With Online Exam Maker?
In fact, it is very easy to use OEM to organize online exams. It only takes four steps to create an exam. There are only four steps to creating the a remote exam: Exam information — Select Questions — Settings — Save and Publish
Firstly, fill in information. Fill in the exam title, exam category, description, key words, introduction, etc.
Secondly, select questions. OEM support to add questions to the question bank first, and then select the questions the are needed from the question bank. When creating the exam. pre-selected questions and random questions.
Thirdly,parameter Settings. This is a crucial step in organizing a proctored exam. After setting the valid period, test time, rules, comments and so on, and anti-cheating functions can be set to proctor the exam.
Finally, save and publish. Save all the settings and publish the exam. Candidates can enter the exam via the link or QR code.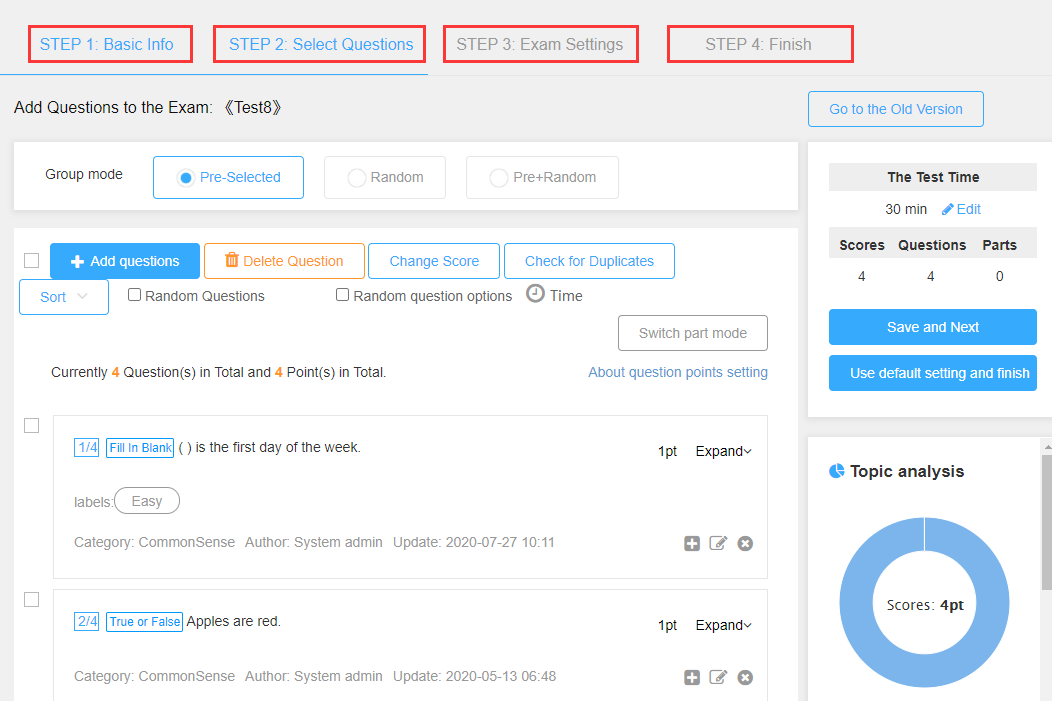 In addition to being able to create online exams, online testing software, such as Online Exam Maker, has more functions.
For example, create a personalized homepage, create a question bank, categorize exams and candidates, create paid tests, create a questionnaire, test data analysis, etc.
Exams can easily be done online with an online test software like OEM!