Reports from school districts across the United States indicated that the number of students who failed exams increased sharply during the COVID-19. Students couldn't go to school to study at that time and teachers didn't know the learning situation of students, so that it is hard for teachers to urge students to study. In addition, some students said that they were unable to know the answers to their homework because they did not have a teacher's guidance for home study, so they gave up doing homework. Failing in the exam is a devastating blow for students, they will hate learning and it will be a  vicious circle. Education must continue. To solve these problems, schools must change teaching methods so that students can develop good study habits and learn consciously even at home.
In order to enable students to study at home, many schools adopted Online Exam Maker which is a stable online exam system to conduct online exams during the COVID-19.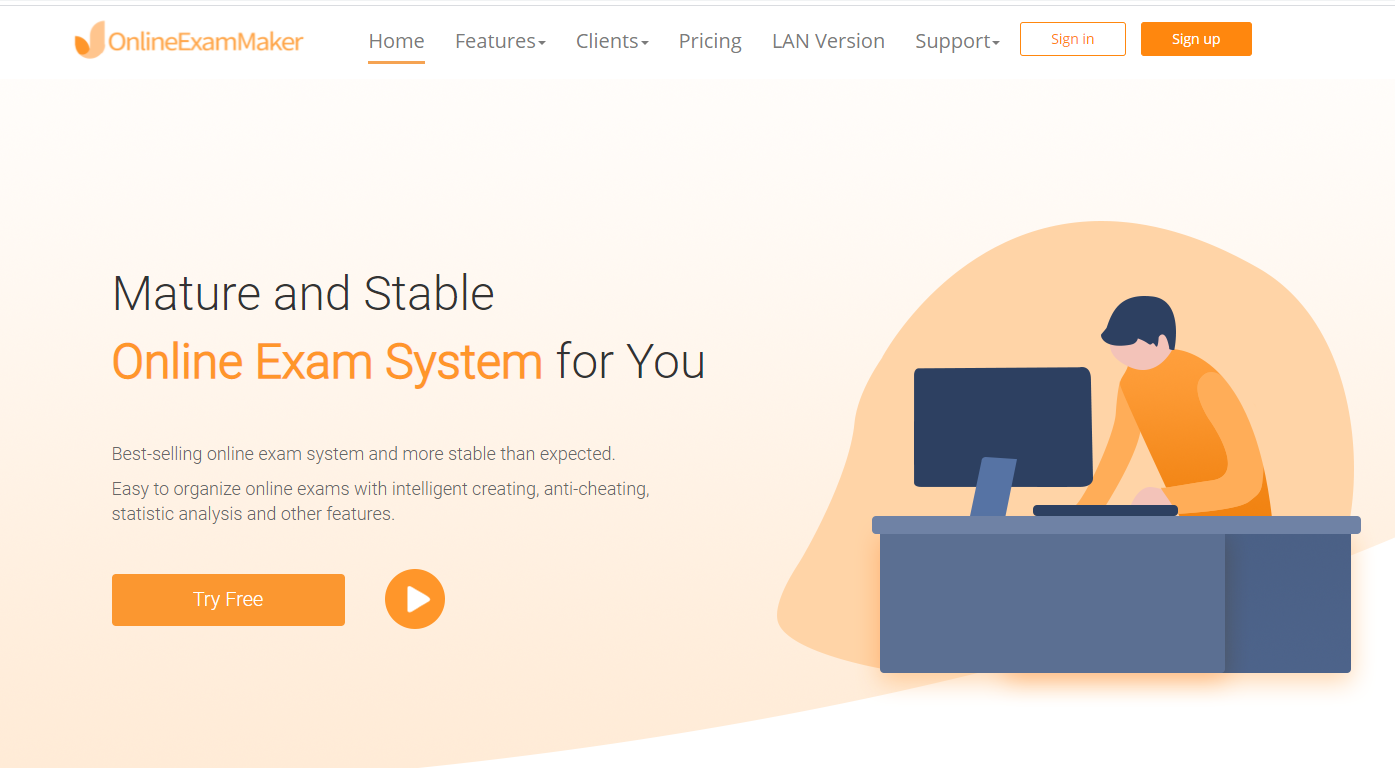 The teacher publishes graphic courses and exercises on the system, and students can study at home anytime.At the same time, teacher can see the learning situation of each student in the back-end of the system, and promptly urge the students to study.
The test questions uploaded by the teacher to the system can be equipped with analysis,even if the teacher is not around, the students can know the answers to the test questions. In addition, the system will provide students with a collection of wrong questions, which is helpful for students to master knowledge.
A variety of learning data in the back-end of the system can be used as the basis to score for students. Even if the student fails the exam, the student's other performance can also get scores.
There are quiz games and certificates in the system. When the student pass the exam, they will get a certificate. In addition, quiz game is full of fun, students can do the test with their partners.
Changing teaching methods is important in the new era. The new teaching mode allows students to experience the joy of learning, and students will love learning with interest and encouragement. If you also want to help students develop good study habits, please click the "Sign up" button at the top right of the page to experience the online exam system.