Nowadays, more and more people use online examination system, but some people do not understand the function of online examination systems. So, why use an online examination system? Since the online exam is chosen, it is largely for the convenience of the candidates and the organization of the exam. The main purpose of onlineexammaker is to create an exam quickly. You can create an exam with simple steps, and it is fast. The system also supports one-click quick import of the question bank, anti-cheating online test, and use the least time to create the most perfect exam. So how do you create an online exam?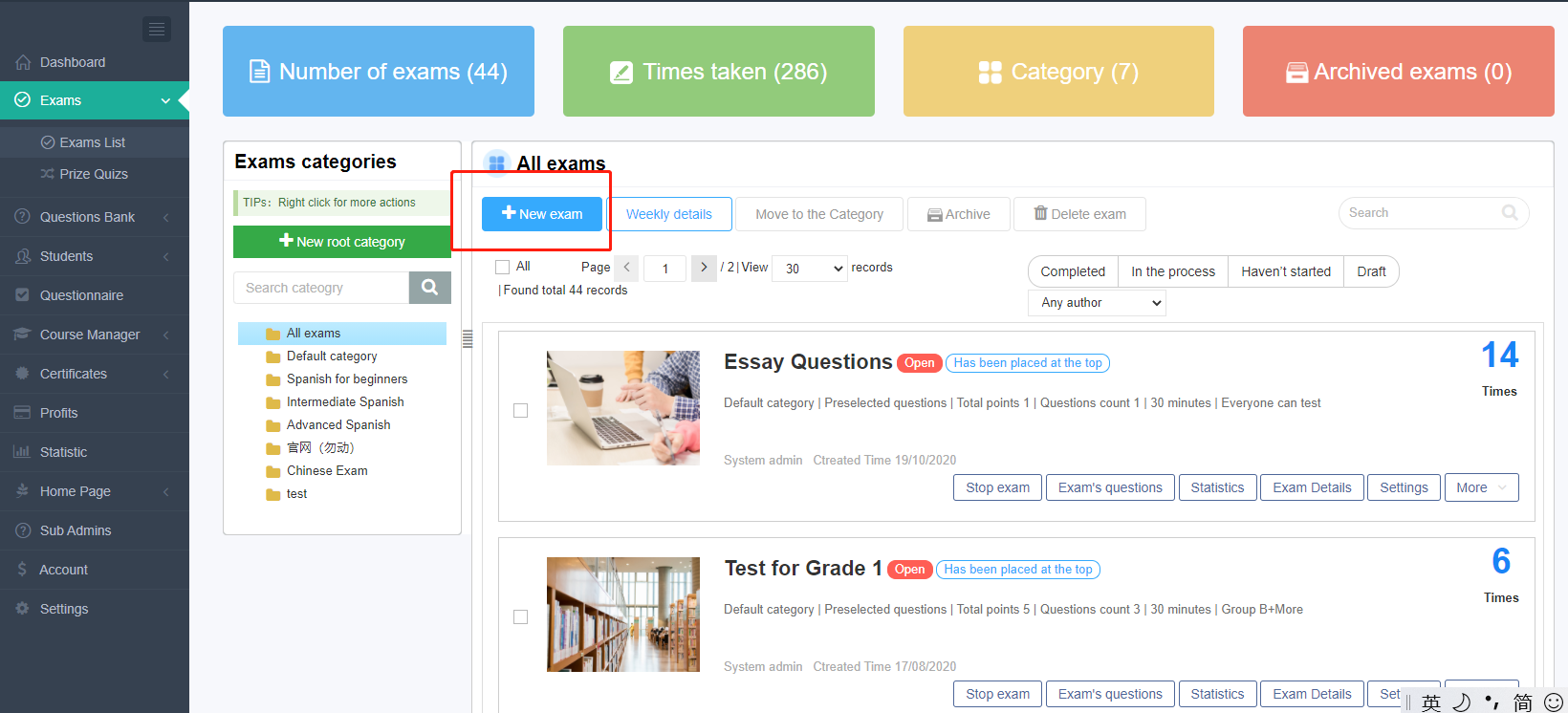 When you enter our test paper backstage, you can click on "Add Test Paper" in the upper left corner and follow the instructions to use the online test system to organize the test, the first choice for low-cost and efficient completion of test tasks! Press the button in the upper left corner to create test papers, and the system also supports importing test papers. The operation process is relatively simple. Whether it is multiple-choice questions or fill-in-the-blank questions, it supports one-click import, which is convenient for teachers to upload topics, and the operation is more convenient and quick, saving teachers' time.
Whether it is test papers, question banks, or candidates, they are all supported classified management, effectively preventing clutter or excessive data management inconvenience. There are many ways to add questions, it is recommended to use Word or Excel to import, and you can import it by downloading the template. You can set the test time, WeChat answer, test description, score range, passing comments, etc. After the setting is completed, the test paper can be published, and the test can be answered on the PC and mobile phones. Candidates can scan the QR code on WeChat or click on the link to take the test.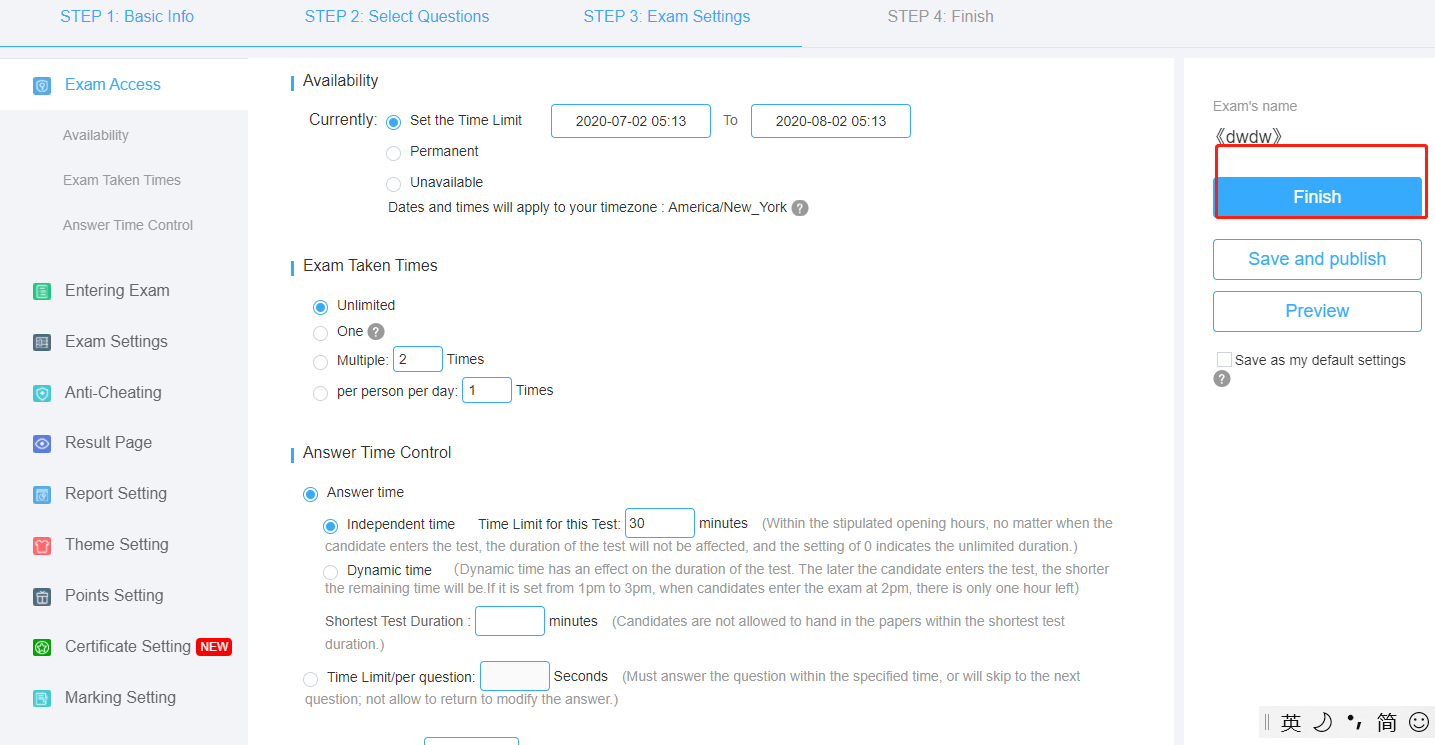 Many organizations and companies now use easy-to-use online training and examination systems, that is, to choose easy-to-use online examination systems to complete training and examination tasks. This is a form of paperless anti-cheating online test. The Online Exam Maker examination system has an automatic review function and a powerful intelligent invigilation function, which is more efficient.
If you are interested, please click the "Sign up" button in the upper right corner of the page to have a try.