Abstract: will the transition from the traditional examination mode to the Internet online examination be very complicated? If you want to quickly create a standardized examination, Online Exam Maker is enough. It can do what the traditional examination can do and what the traditional examination can't do. How does Online Exam Maker create an online exam quickly? Let's move on!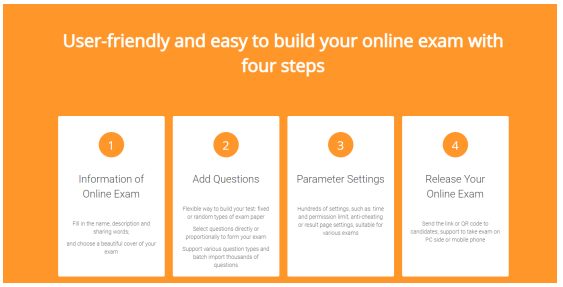 First of all, it only takes four steps to create an online exam
Using OnlineExam Maker creates an online exam, fill in the related information as well as choose the test paper cover whatever you want.
Add test questions, you can select the topic directly or select the questions according to the part or proportion. In addition, you can choose the fixed mode or flexible random. There are ten types of questions you can apply, all of which can be imported in batches.
Set the test time and choose some settings, such as anti cheating, certificate and result page, etc.
The final step is saving and releasing the test paper. Students can scan the QR code and answer anytime and anywhere by mobile phone or computer.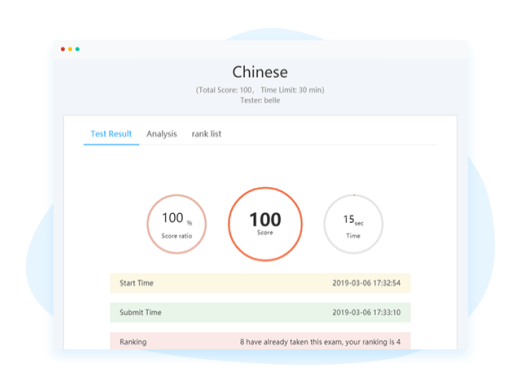 Then, because the system has the function of automatic marking, when the examinee submits the test paper, he/she can get the score immediately, and also has the function of question analysis, which provides the examinee with review and understanding. At the same time, if the examination has the requirement to issue the examination certificate, as long as the administrator sets this function, the system will automatically issue the certificate to the candidates who pass the examination.
If you need to create an online exam, please click the "Sign up" button in the upper right corner of the page to register as a member for free.