Exams are an effective way to test the quality of learning. The combination of study and examination is widely used in employee training or in school study programs, which is beneficial for consolidating new knowledge. With the development of technology, online learning platforms and online exam systems are becoming more and more popular. However, conducting online courses and post-study exams requires only one exam system.
Online Exam Maker is an exam system that helps users successfully carry out multiple exams. Although its exam function is excellent, its learning platform can meet the needs of users for both study and exam. The followings are the steps about how to use the learning platform of Online Exam Maker.
Upload courseware
Online Exam Maker supports uploading various types of courseware, such as audio, video, pictures and documents, etc. Users can upload courseware to the system in batches. The uploaded courseware can be quickly viewed, which is convenient for users to check whether the uploaded courseware is wrong. Different courseware can be assigned to different categories, which is very effective for administrators to manage courseware of different grades.

Create a course
The user can set the chapters of the course according to the teaching tasks, the chapters of the document type can be added with exam. Addedd exam can be selected from the exam list. Admin can check the learning situation and examination situation of the students from the data analysis of the learning platform in the online exam system, so as to judge the learning results of the students. All created courses can be managed by category.
In addition, admin can also make different settings for courses. For example, the settings of who can learn, the setting of learning time, the setting of the difficulty level of the course, the prevention of switching screens during the learning process, and so on.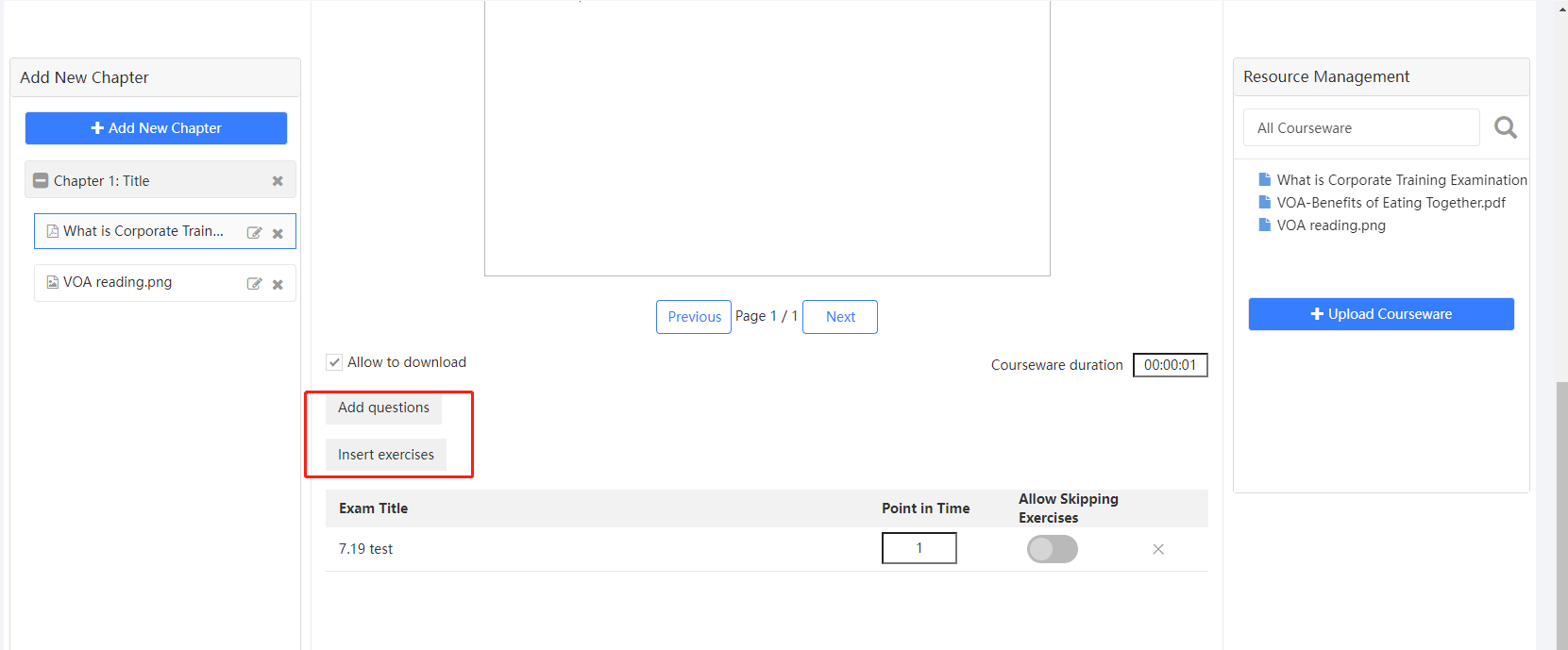 Course sharing
Users can share the learning link with students, click the link and the homepage of the couse will be shown. There will be course details, including course descriptions, course chapters, course reviews in the homepage.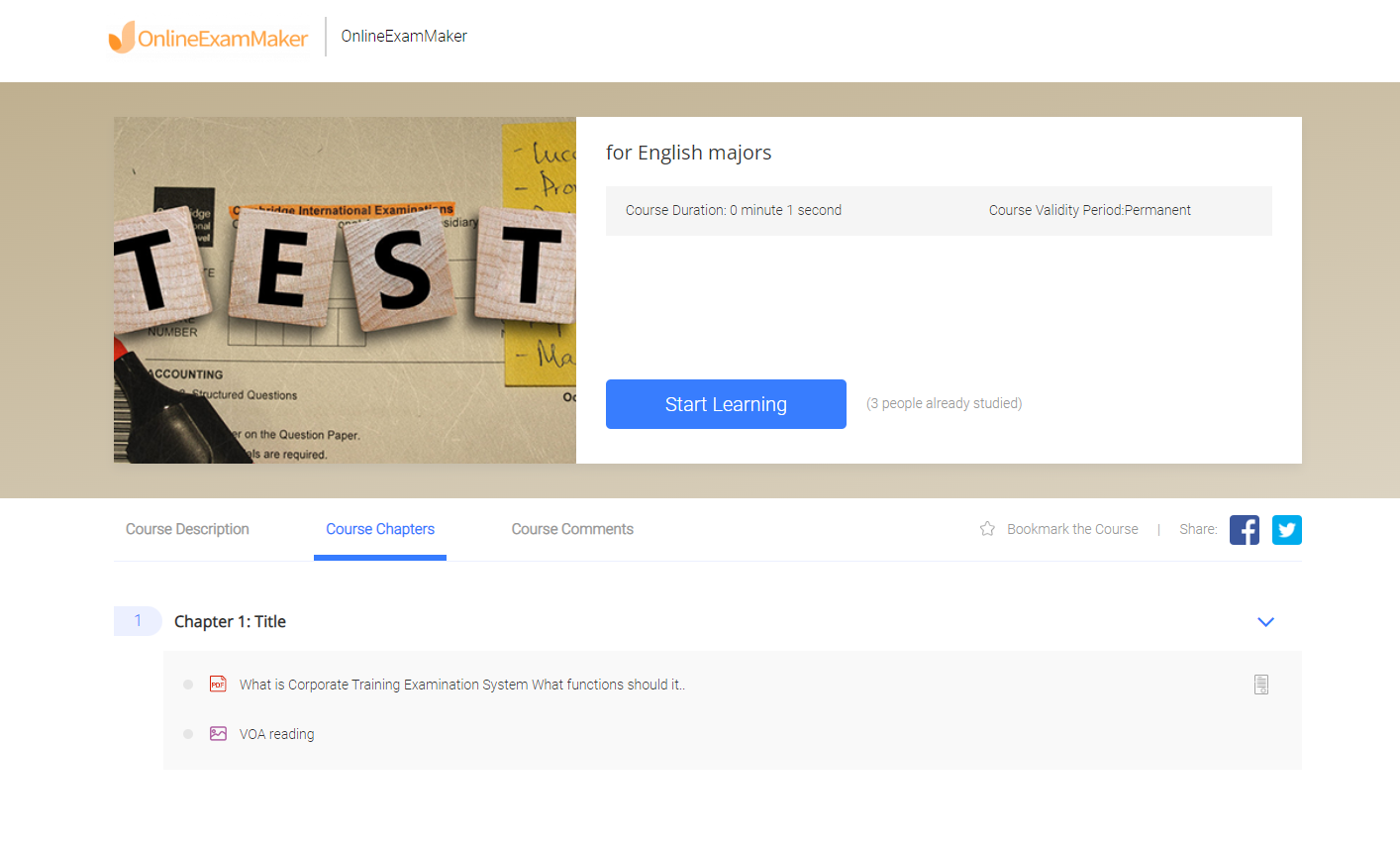 The creation of online courses and post-study exams is a beneficial way for students to consolidate their knowledge. If you have the same needs, please contact customer service or register an account to experience it.