The rapid development of online education makes online exams become one of the ways for more and more schools to examine the abilities of students. However, some of students are not willing to take the exams online, the main reasons are as follows.
Students are not used to online exams and need time to accept new assessment methods.
When multiple people participate in the online test at the same time, the system may be unstable and students cannot respond to emergencies.
Students need to manually inputthe answers, it will spend a lot of time.
There are some online exam systems need to be downloaded, the steps are complicated.
Interruption of the test may result in the loss of scores on the test.
The lack of invigilation by teachers makes it impossible to guarantee the fairness of the exam.
Although there are still some challenges in online exams, the development of technology can help people avoid the above drawbacks. An online exam system called Online Exam Maker in China can easily solve the above problems. The corresponding solutions are as follows: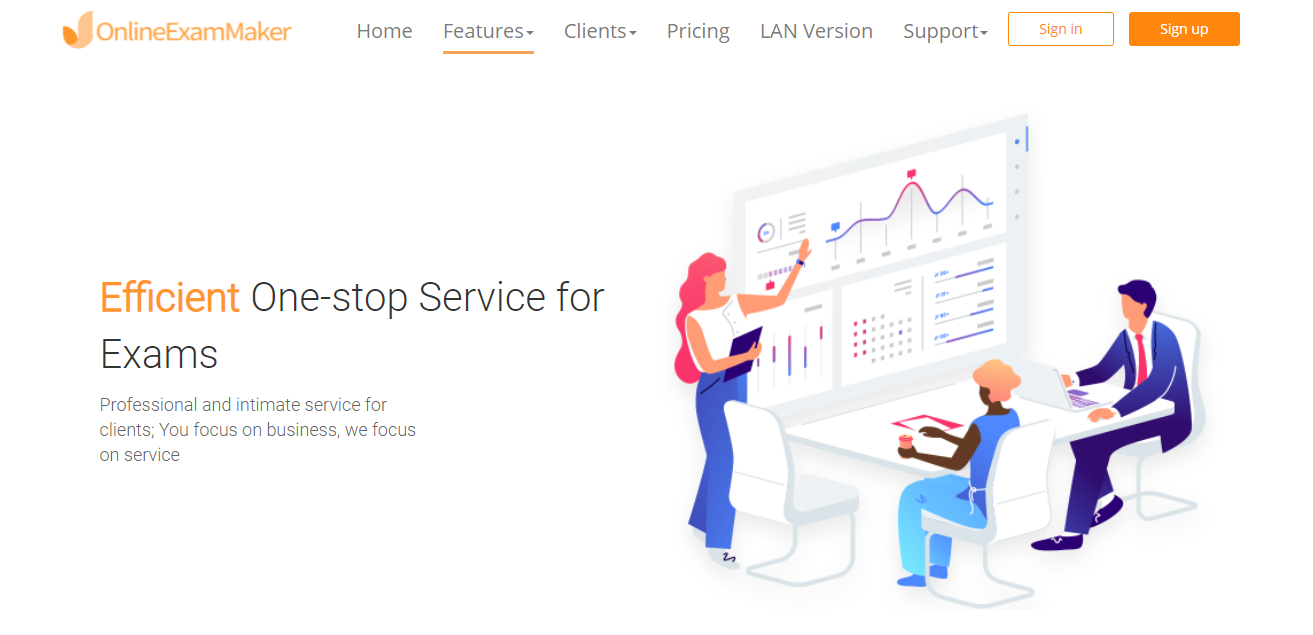 Online examis a new trend in the development of education in the future. It provides a new idea for school education. Schools can carry out more online exams so that students will gradually become familiar with this mode.
Online Exam Maker is mature and the system is stable. It supports tens of thousands of people to take the exams at the same time. The technical staff of the team will conduct the test in advance to ensure the smooth progress of a large-scale exam.
During the online test, candidates can input the answersmanually or take photos to upload answers after write down them.
Online Exam Maker supports to log in to the exam on the website, candidates don't need to download software, which simplifies the exam steps.
If the exam interrupts due to some special reasons, the system will save the test score and candidates can enter the test again.
There are powerful anti-cheating functions in Online Exam Maker, that ensures the fairness of the exam, such as face recognition, intelligent anti-cheating detection, etc., so students don't need to worry about unfairness in the exam.
Online exams are a new way for contemporary education development and the best way to solve exams under the COVID-19. If you are interested in the above online exam system, please click the "Sign up" button at the top right of the page to learn more about its functions.