In many countries around the world, there are online education institutions mainly for primary school students. In addition to teaching, these educational institutions also need online exam systems to conduct exams to test students' learning outcomes. For educational institutions, it is necessary to choose a suitable examination system for primary school students according to their age characteristics.
The online education that primary school students participate in is mainly subject-based courses. Each subject has different requirements for questions. For example, math needs formula questions; language needs listening questions; and basic questions such as multiple-choice questions and true-false questions are essential. There are 10 kinds of question types in the Online Exam Makerto choose from, which can easily meet the needs of the question types.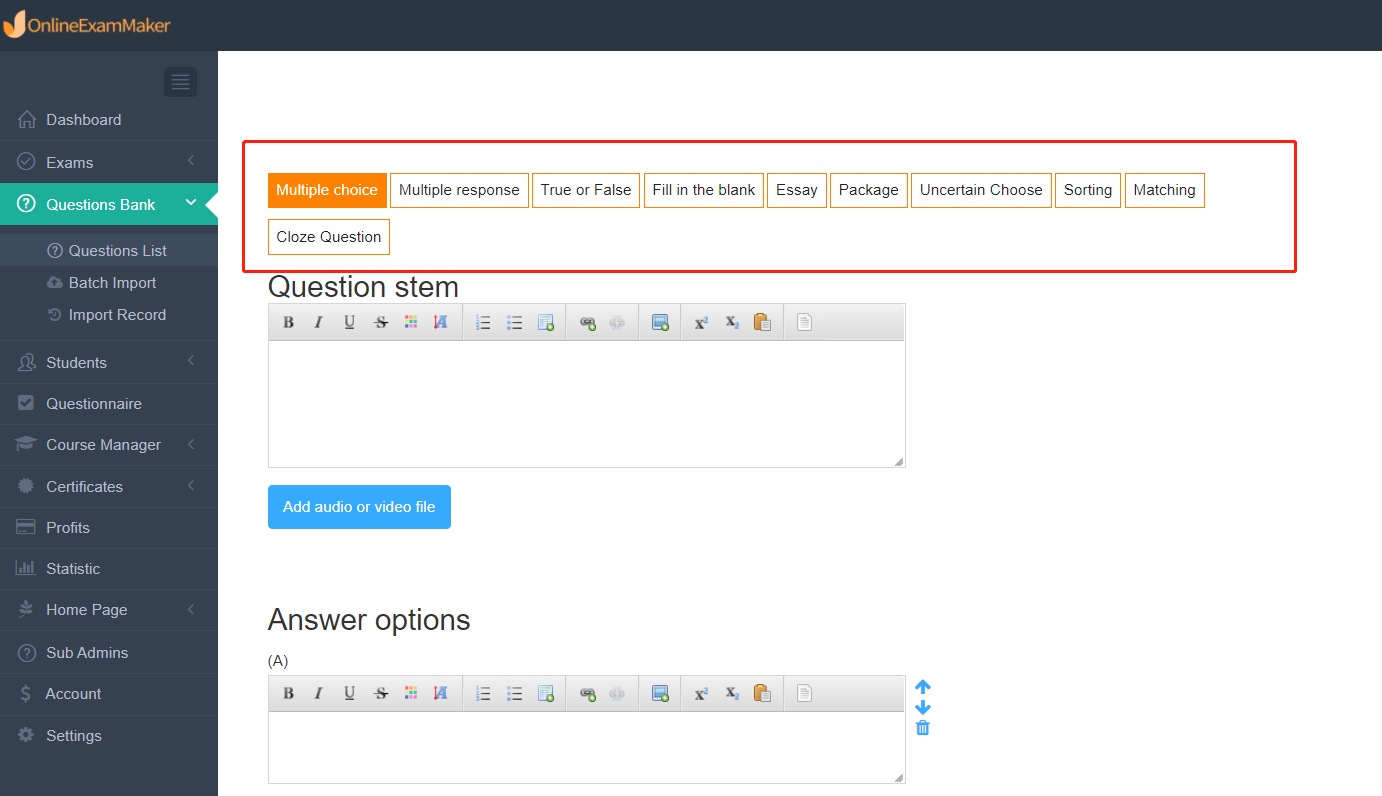 Users can design the homepage of the system by themselves in the Online Exam Maker. Pprimary school students are still young on of the examination system. The design of the system homepage should be simple and interesting, not only to attract students' attention, but also students do not need to spend too much time to master the use of the system. Users can design the homepage according to their own requirements when using Online Exam Maker.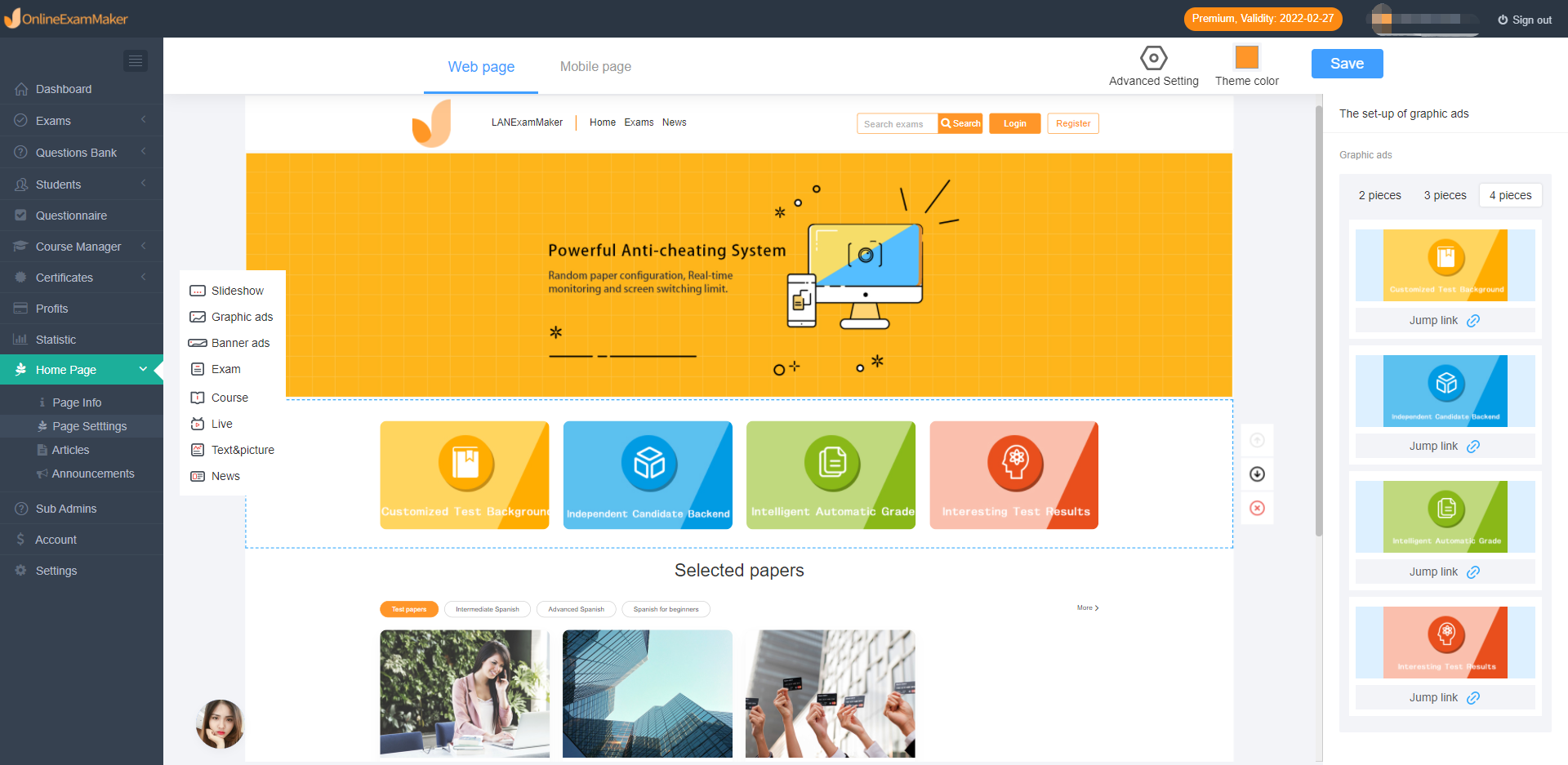 The examination system should be guaranteed in terms of security and stability. The stability of the system can make the test run smoothly and avoid the phenomenon of system interruption during the test.Only a system with strong security can avoid user information leakage and ensure data security. System in Online Exam Maker is safe and stable, and can support 10,000 candidates to participate in the online exam at the same time, avoiding the situation of chaos caused by system errors.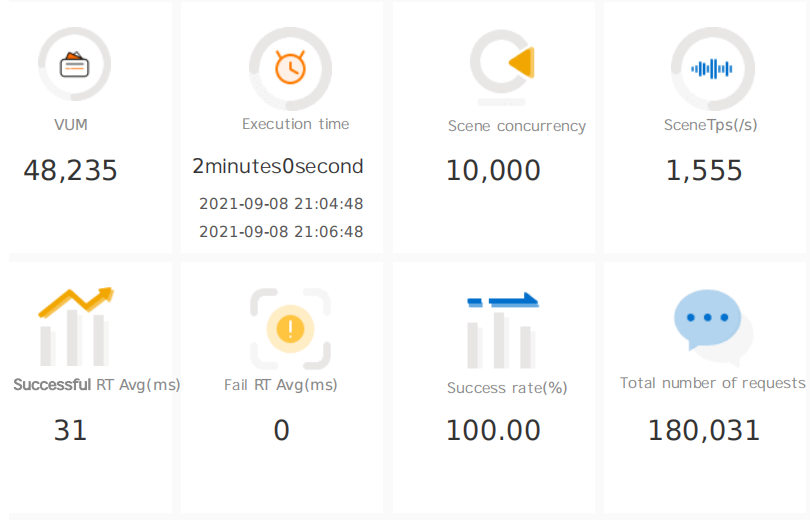 The primary stage is the basic stage of people's learning. The online exam system used when organizing online examinations should be simple and easy to operate, so that students will not spend too much time on the operation of the system. If you are also looking for an exam system for primary school students, please click the "Sign up" button at the top right of the page to experience Online Exam Maker for free.