As one of the methods to test people's learning effects, exams are used in more and more exam scenarios. For example, school examinations, employee training assessments, etc. In addition to testing people's learning, the online exam system will also be a useful tool for teachers or HR departments to track candidates' abilities. Online Exam Maker is not only a practical test system, but also an effective tool for test organizers to manage candidates.
Learning effect tracking
Although Online Exam Maker is an exam system, its course modules provide people with the opportunity to study online. In Online Exam Maker, students can participate in online courses simply by clicking on the course link. The course will be set to an expiry date, and students can only study the course within the expiry date. After the course is over, the administrator can view the learning records in the system to understand the learning status of the students.

Exam report
After the test, the administrator can view the test taker's test report in the system. The test report not only shows the test scores of the candidates, but also shows the test behaviors of the candidates, such as the time of entering and exiting the test, cheating behavior, etc. It will allow administrators to make a comprehensive evaluation of candidates.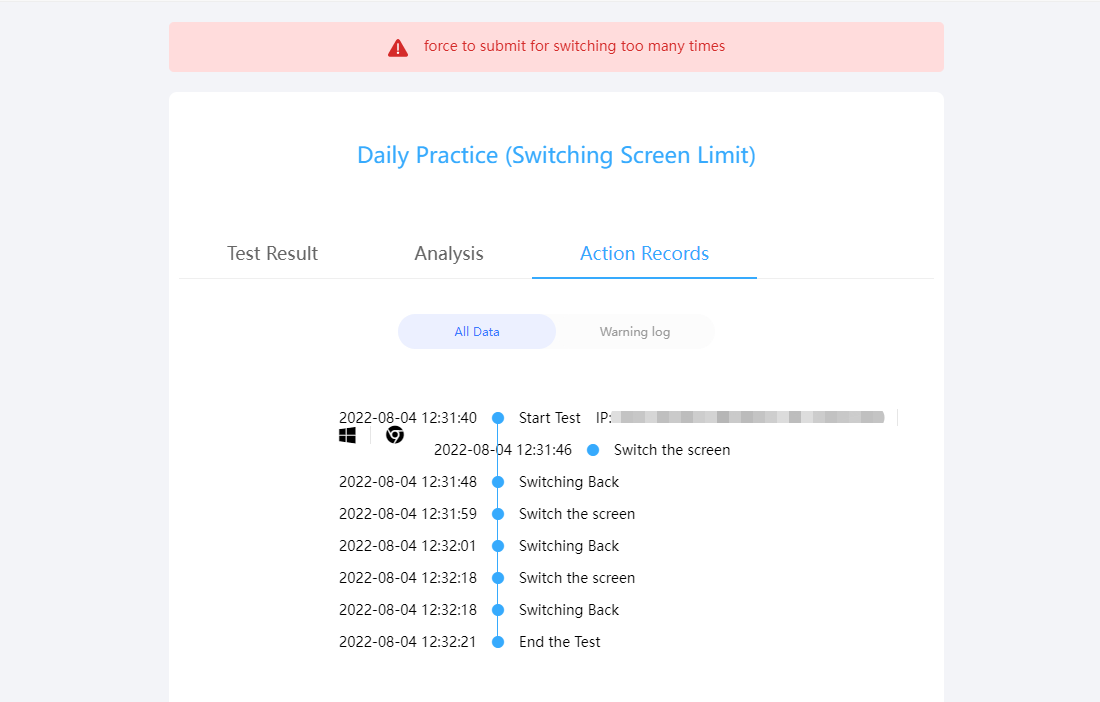 Candidate Ability Map
In the candidate's personal information, administrators can view the candidate's ability map and the trend of changes in test scores. The competency map shows the test taker's correct rate on different types of test questions. Based on this data, administrators can conduct corresponding exams for different candidates, so that they can better grasp these knowledge points. The changing trend of test scores will help administrators to grasp the staged learning situation of candidates.

As a professional online exam system, Online Exam Maker provides people with powerful data analysis functions. Administrators can view various data about candidates in the system so that they can clearly track candidates' learning. If you also need online courses and online exams to track students' learning, please click the "Sign up" button at the top right of the page to try Online Exam Maker for free.