An online exam system offers a complete comprehensive exam experience for teachers and students alike. The process includes the creation of a test form, which is used by teachers as well as students to take the online exam. The test form is customized to meet the needs of every student. It will be graded on the basis of the student's performance in each area covered in the test.
OEM online exam System offers an individualized online learning system that is very user-friendly. The interface allows users to customize the way in which they would like the exam interface to look. A Personalized online exam system for a better user experience. Easily create your personalized and open question bank without developing code and extra costs. Such as the Personalized setting of the back-end, the Exclusive Online Exam Maker, and the Personalized homepage.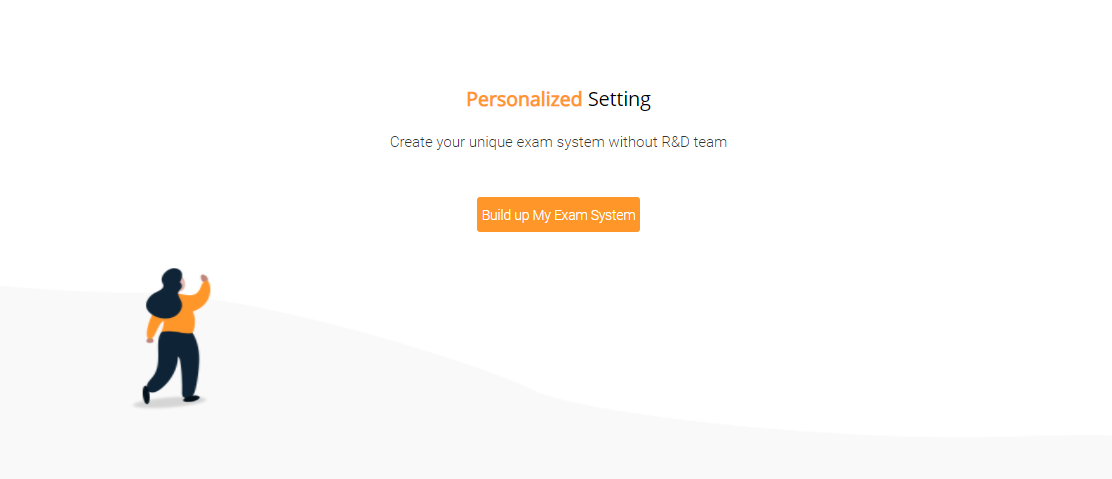 OEM Online exam system offered with the application of industry-recognized security features. The system also offers multiple security options, including Powerful Face Recognition, Video Surveillance, and Limit the times of switching screens.
One of the main advantages of the online exam system is that it eliminates the need for teachers and educators to purchase teaching aids for administering examinations. The online examination system's administration functions are managed by the hosting provider. This removes the cost of purchasing equipment for administering exams and saves money. In addition, since the software allows for instant assessment of one's performance, the online examination system also allows for immediate feedback from the teachers.
Online exams have been a necessity in education for a long time now. These examinations allow for the prompt delivery of results, which, in turn, greatly enhances the quality of students' study experience. In general, most people find that taking online examinations allows them to better organize their time and effectively complete the courses that they need to complete to advance to the next level of their education. In this manner, students can expect to receive a high level of education that will enhance their employability and career prospects.