Distance education in schools and educational institutions has been started.
The exam online is really a boon for those want more knowledge training and for saving time and money because for offline exams people usually end up traveling to different places.
In addition, the online exams can be an easy platform for people who want to check themselves and practice more. Also, pursuing courses of specialization in different fields has become a trend for people's further development. Nowadays, technology is also helping in the classroom with internet-based teaching, learning, and examining. Online exams can be a support to the existing teaching practices which can be greatly helpful during the COVID-19 pandemic.
Since we are now accessible to the Internet, where all the information is sharing and abundant, we can also create an online examination system for improving the uncertainty of the educational situation. An online examination system has been emerged, which is called Online Exam Maker, for providing a friendly platform to create online exams.
How do I create an online examination system?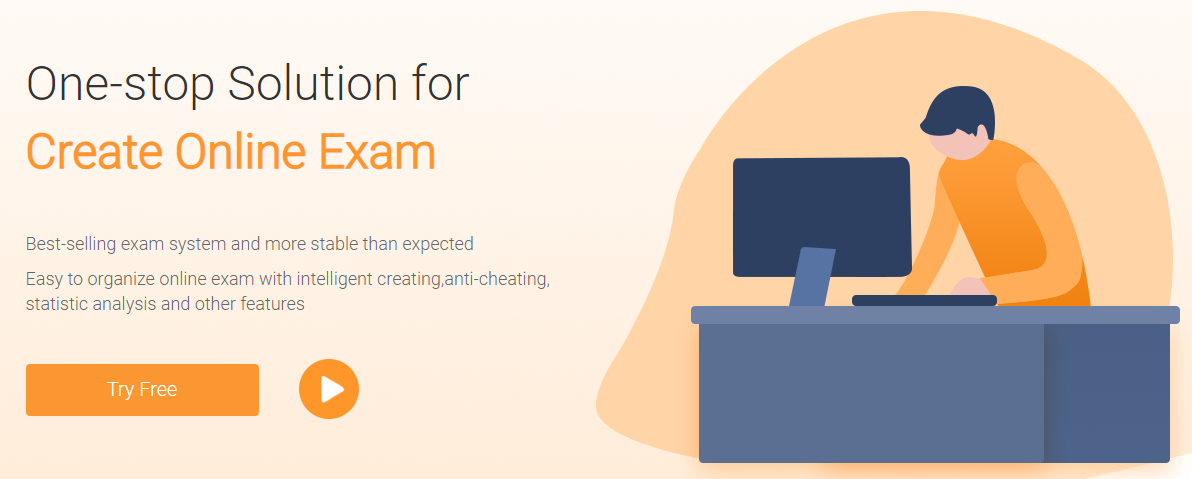 In Online Exam Maker, we provide one-stop service for exams that can efficiently help create and organize exams. Use friendly and easy to build your online exam with only 4 steps on the website, no need to download.
The first thing you need to do to create an exam is filling the exam information, such as name, exam description, words for sharing, cover and so on.
The next step is adding questions to your exam, which are extracted from the powerful question bank in the system. You can select questions directly or proportionally to form your exam. Various types of questions are supportive, such as multiple-choice, true or false, and so on. Also, for time saving, it provides a batch import module for importing thousands of questions for one time.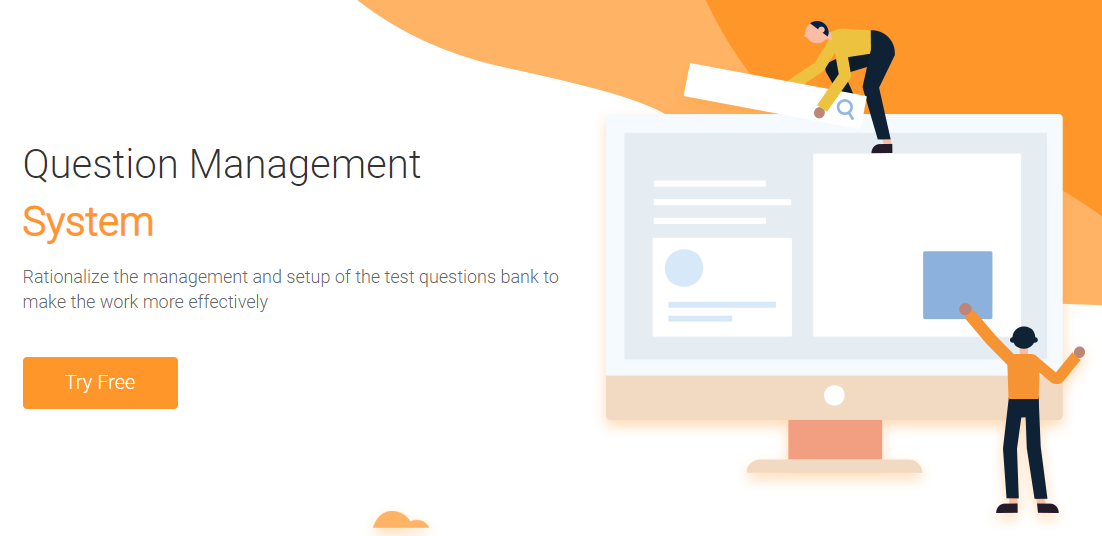 Before publishing your exam, you could build up some rules about it. Hundreds of settings can be set which are suitable for various exam such as time and permission limitation, anti-cheating functions or result page settings.
Finally, it's time to release your online exam. Either sending the link or QR code or emails to candidates can promptly notify them to attend exams. Candidates can take exams on a PC or mobile phone.
Online Exam Maker focuses on professional and intimate service. Let exams be more interesting and diversified.
Sign up now and begin your new experience on creating your online examination system.