Complete corporate training is conducive to attracting high-quality employees, it is helpful for the company to develop in a long term. However, corporate training is difficult from the beginning of the preparation stage, but the training effect is not satisfactory. Under this circumstance, the company cannot improve the training efficiency. In recent years, especially affected by the COVID-19, low-cost and high-efficiency online training methods have been popular.
In China, an easy-to-operate and powerful online exam system called Online Exam Maker is popular now. It can help companies improve training efficiency in the following aspects.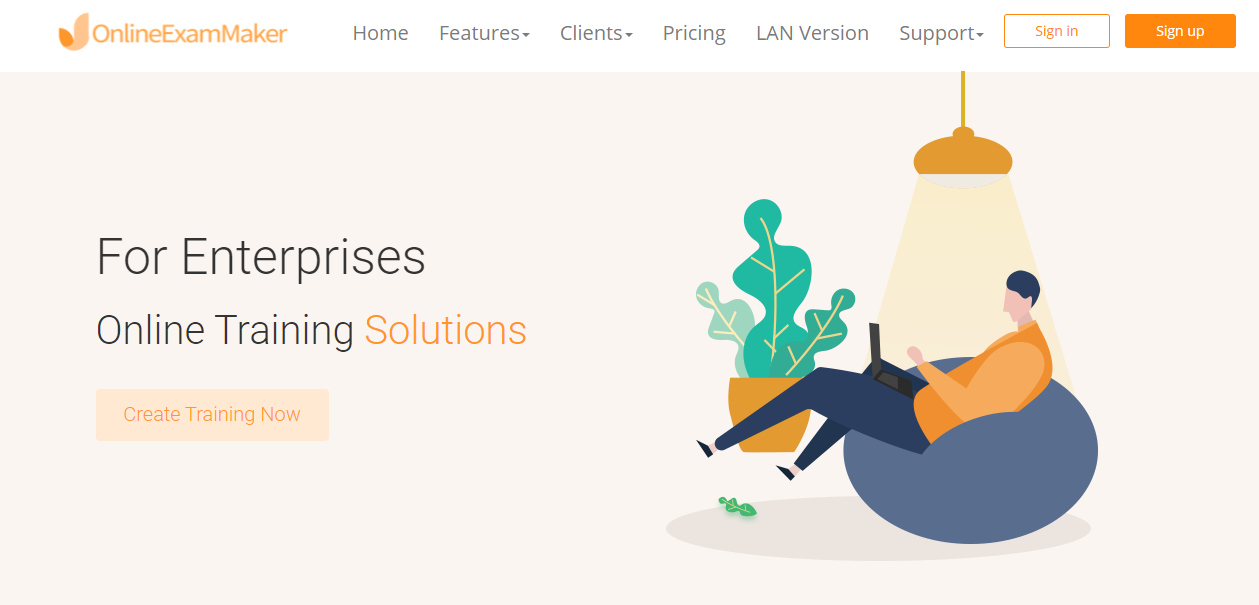 The training content for new employees is fixed, which is convenientto carry out an online training. The training of new employees involves regular content such as corporate culture, product knowledge, work processes and so on. To carry out online training with such content can save time, on the other hand, employees can learn anytime and anywhere. Online Exam Maker supports to upload learning materials and exams in batches to reduce the burden on corporate trainers.
The data is easy to archive. When conducting online training, the materials uploaded online and the training status of employees can be retained for a long time. The powerful data analysis function of the system allows companies to view the training records of employees and their mastery of the training content at any time.
Online training saves time. Online Exam Maker supports to upload various types of training materials. As long as the training content is made into video, audio etc. and uploaded to the question bank of the system, these materials can be reused.
Online training can not only reduce the training cost of the enterprise, but also allow the training to be effective. If you are also interested in corporate online training, please click the "Sign up" button at the top right of the page to try the online exam system.