To boost the performance of its employees, enterprises always regard employee training as important program. Lots of companies even build their own online training platform out of the reduced cost and the convenience. For those companies that would like to start their own online training platform, what is the simplest way to own an online training platform?
Well, nowadays many online training software, for example, Online Exam Maker(OEM), is in the market. To start their own online training platform, companies can use this kind of software to develop their own online training platform.
Solutions from Online Exam Maker
Users can implement Online Exam Maker for both training and assessment purposes. Not only Online Exam Maker is an online training platform, but also an online assessment platform.
For Online Training
Users can create training courses in Online Exam Maker for employee training and development, such as:orientation training, onboarding training, technical skills training, soft skills training, products and services training and so on.

Related courseware can also be imported into Online Exam Maker for course creation preparation. Many courseware types are supported by Online Exam Maker, including audio, video, picture, Excel, Word, PPT, TXT, and PDF. Thus, training courses with various training forms can be created by the administrator using OEM.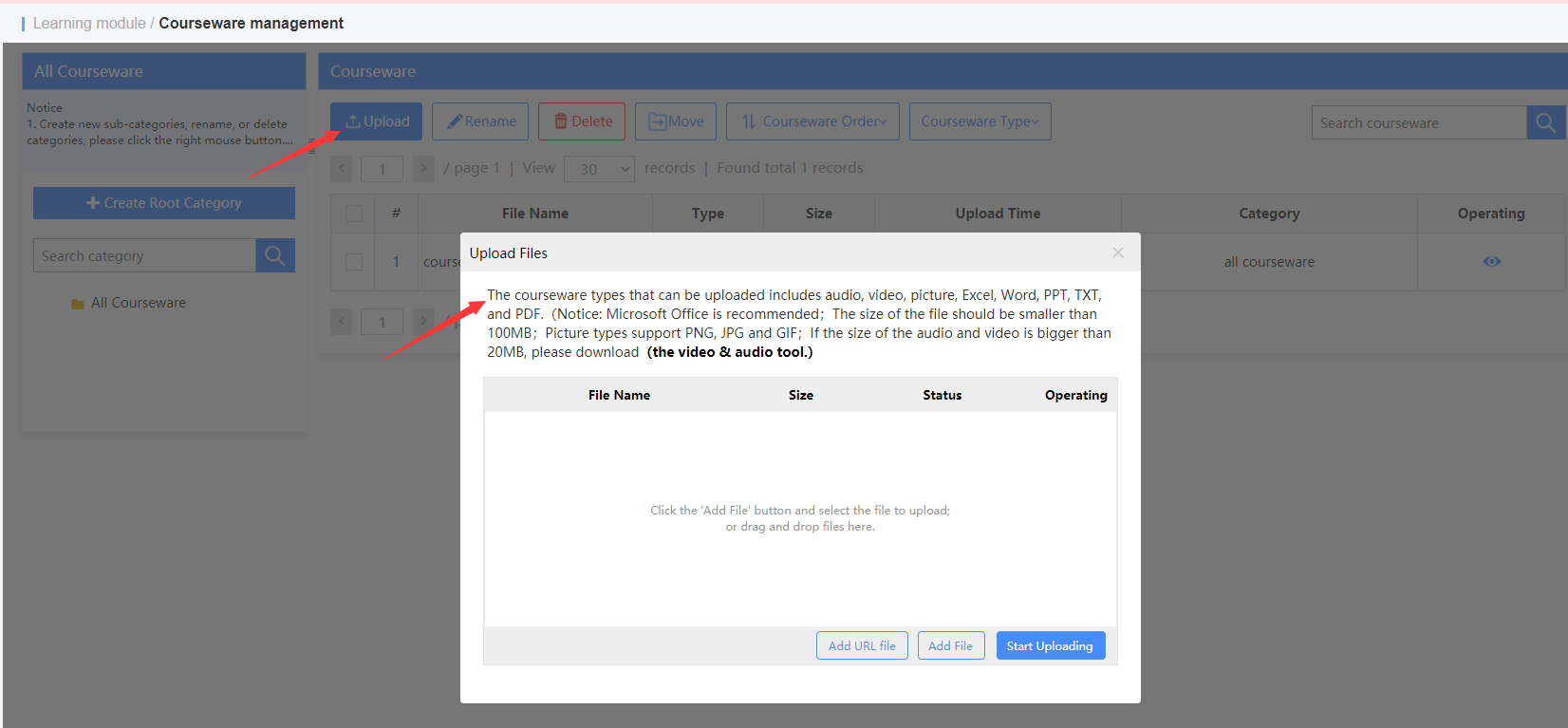 For Assessment Purpose
Online Exam Maker is also suitable for conducting different assessment tests, such as pre-employment tests, training assessment tests and so on.
Questions can be imported into the online assessment platform in batches to develop a questions bank; they can also be added one by one. You can create an assessment test after you import questions.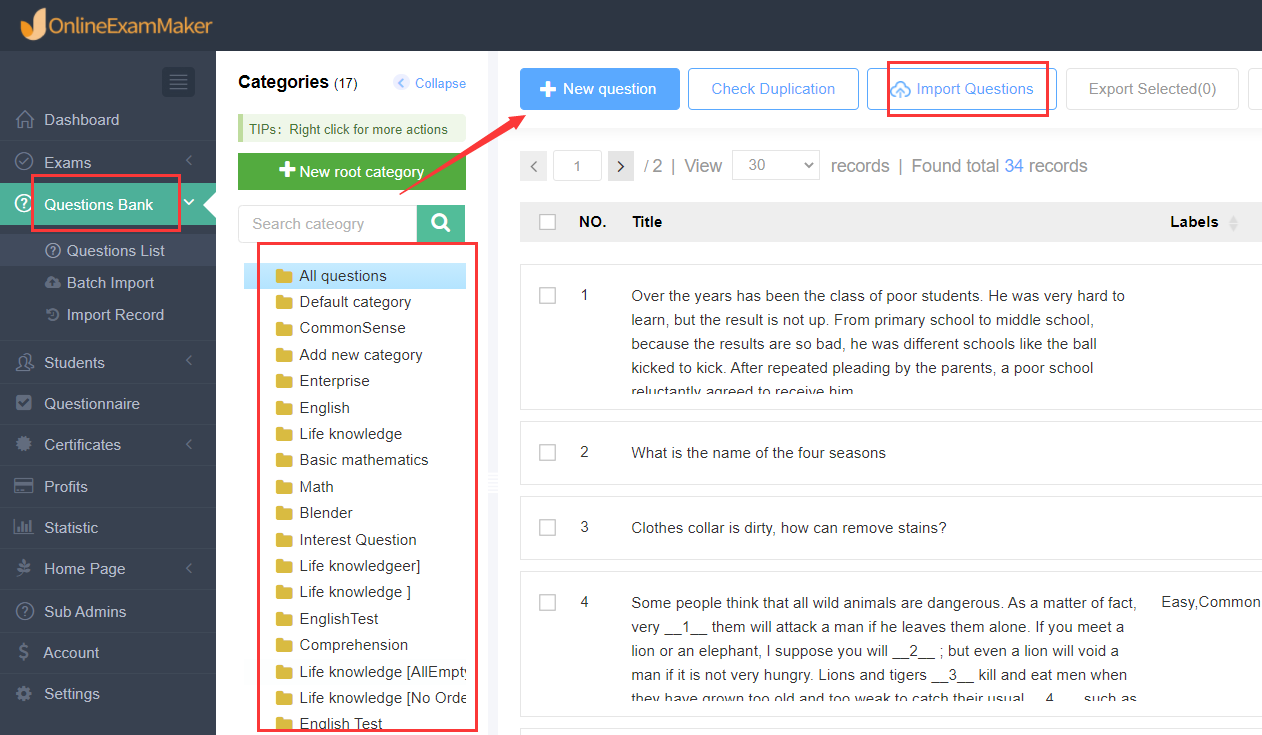 Assessment tests can be created within four steps in OEM.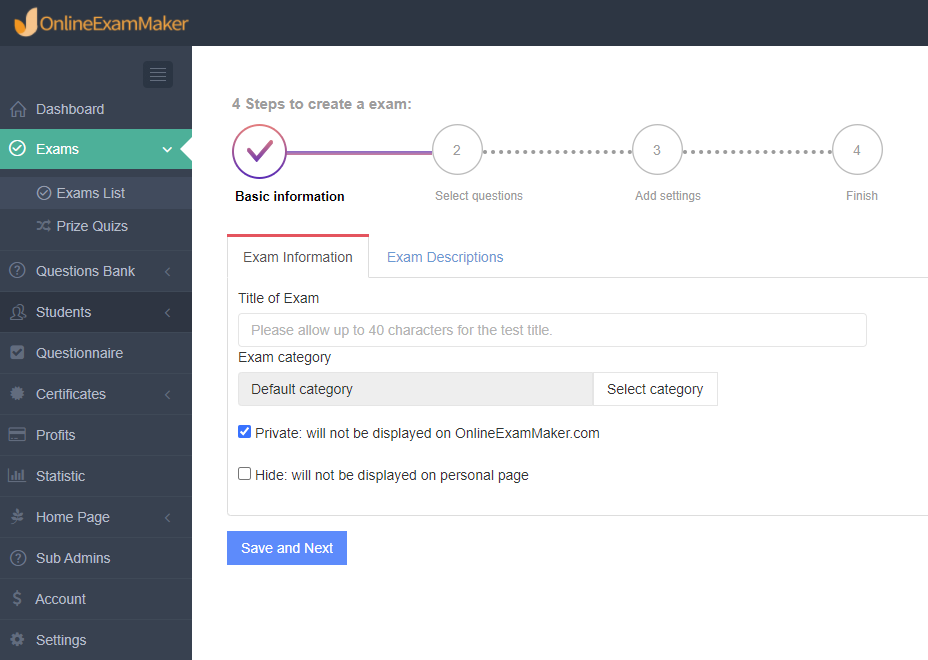 After the test is created, HR can send the link of the pre-employment test to the job candidates' emails. Therefore, the job candidates can take the test. To maintain the credibility of the pre-employment test, effective anti-cheating functions provided by OEM can be turned on, which includes screen switching limit, interruption limit, no copying or pasting, face recognition, surveillance camera and intelligent anti-cheating monitoring.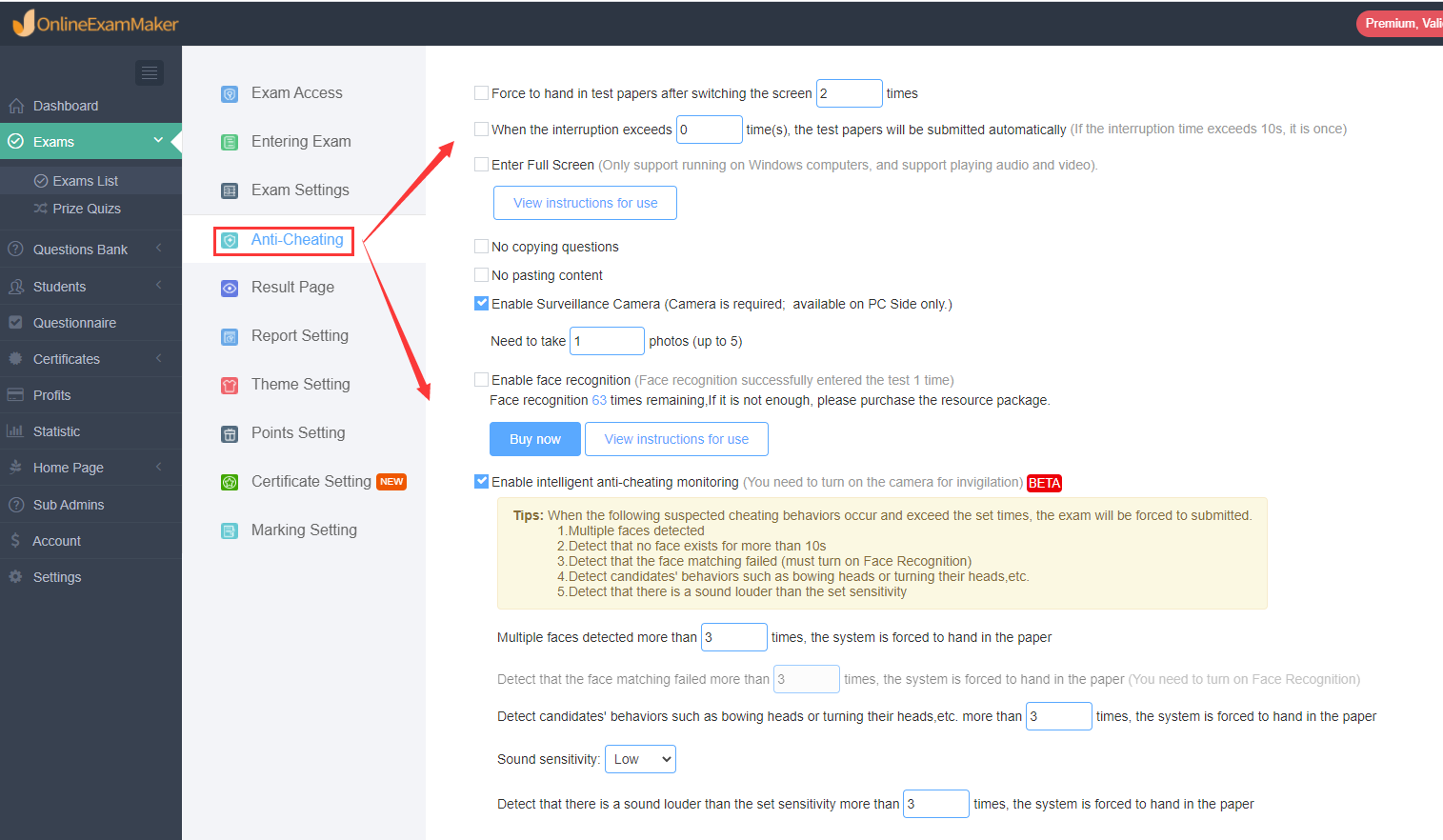 Or the administrator can also add the exam to the related training course to conduct the training assessment.
After the test, rich statistical analysis is also provided by OEM, including rankings, the average score, the highest score, the pass rate and so on.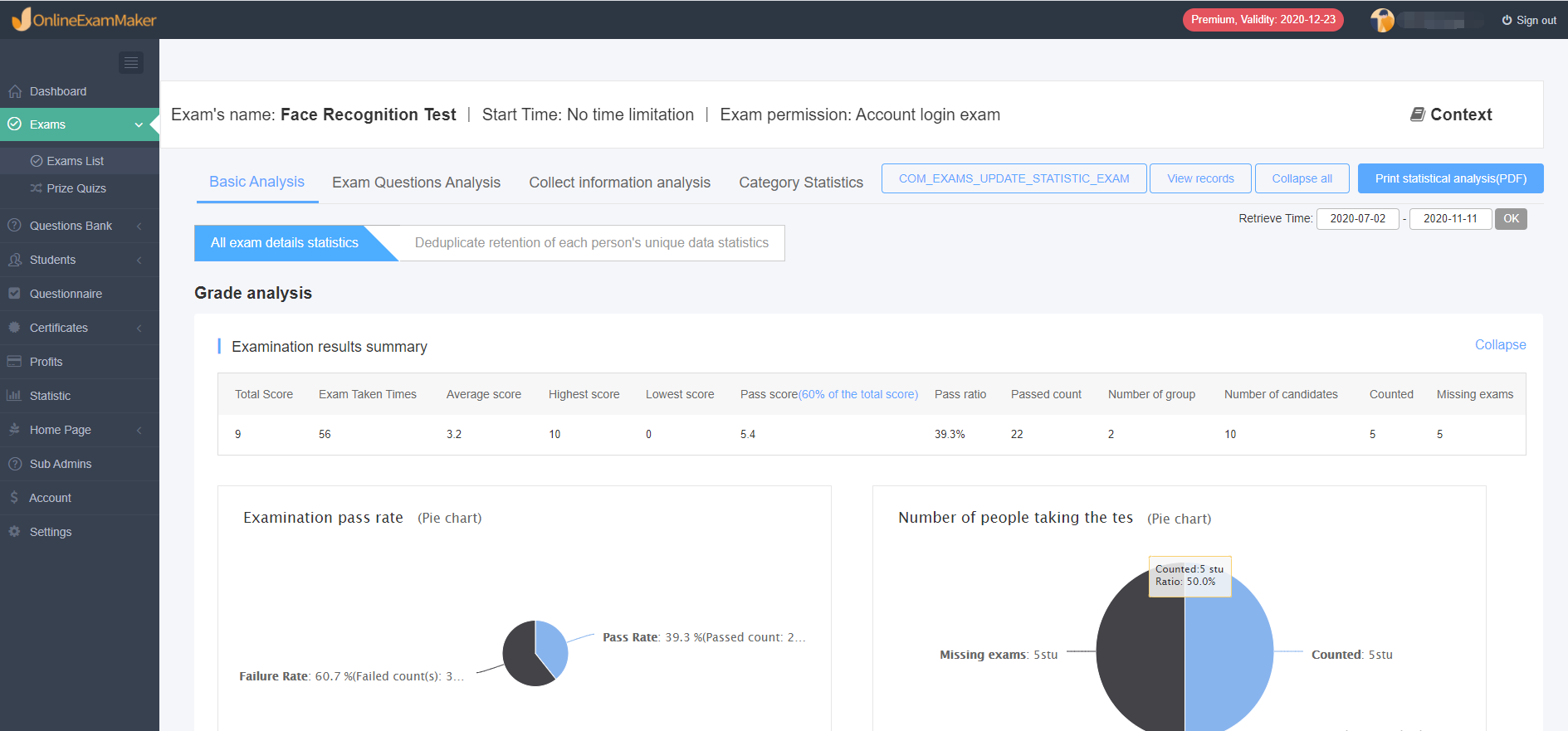 To know more about OEM, you can sign up for free and try it by yourself.