It becomes quite tricky to manage academic exams traditionally during Covid-19. However, with the development of online examination system, the problem can be solved easily. For those users who need an online examination system, they can try Online Exam Maker.
Maintain the integrity of exams
Online Exam Maker is a well-developed online examination system that users can use for conducting online exams, developing question bank, managing students, etc. To maintain the integrity of the academic exams, powerful anti-cheating features, such as switching screen limit, screen lockdown, surveillance camera, face recognition, intelligent anti-cheating monitoring and so on are supported by Online Exam Maker.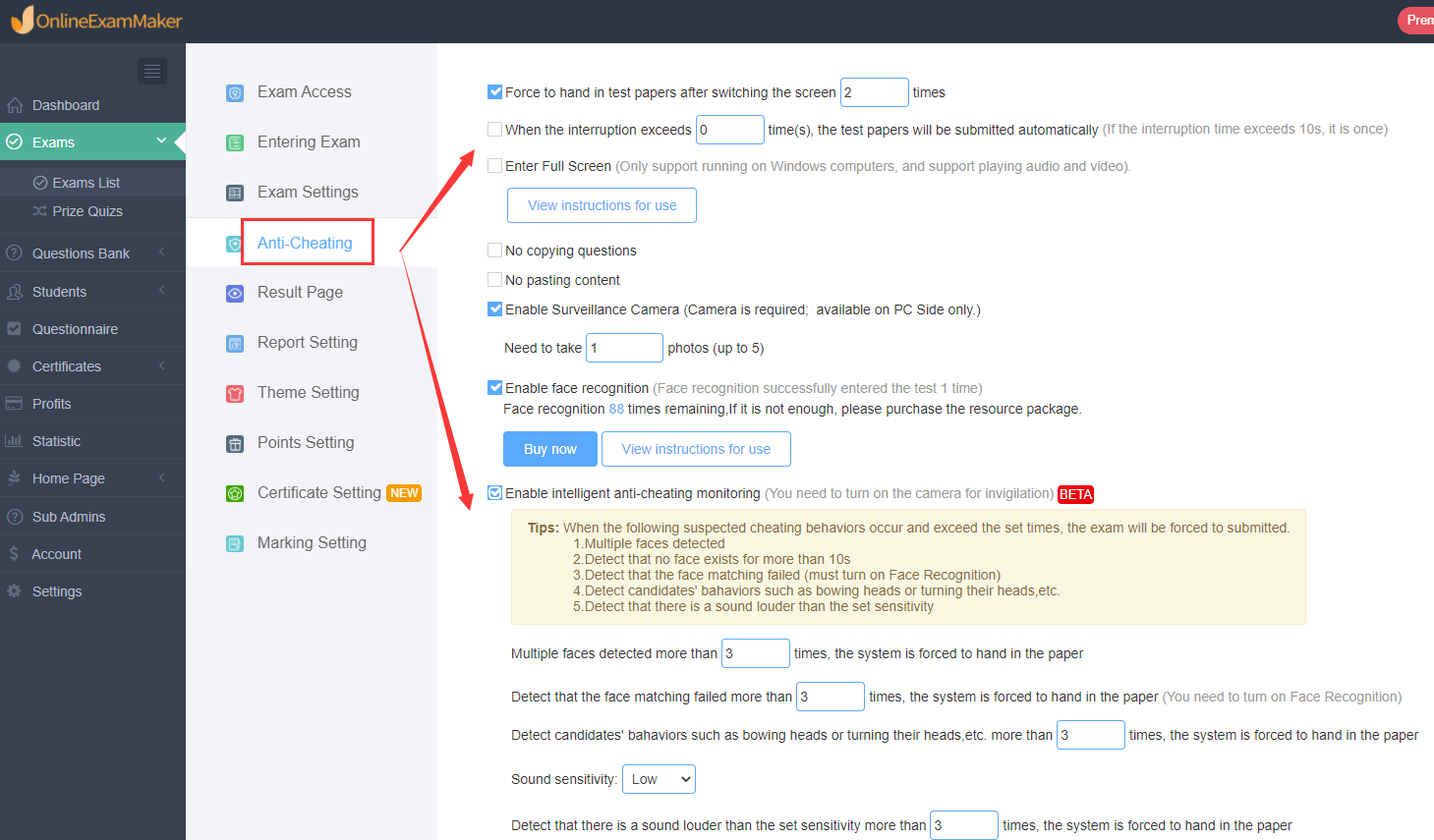 Develop question bank
Before creating an exam in OEM, users can import questions in batches beforehand to develop a question bank. The questions can be managed by category to prepare for the exam creation.

Create an exam in four steps
Within four steps: fill in basic information; select questions; add settings and then exams can be published, which is quite easy to create an exam in Online Exam Maker.

Auto grading and manual grading
Objective questions like MCQ can be graded by the system automatically; when it comes to subjective questions, keywords can be set up then the system will grade the questions by keyword.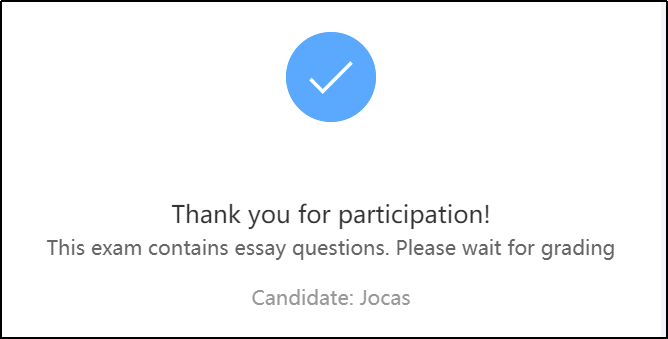 Rich statistical analysis
Rich statistical analysis is also provided by OEM, including ranking of the exam, average score, highest score, lowest score, pass rate, etc. Therefore, teachers don't have to spend time on data analysis.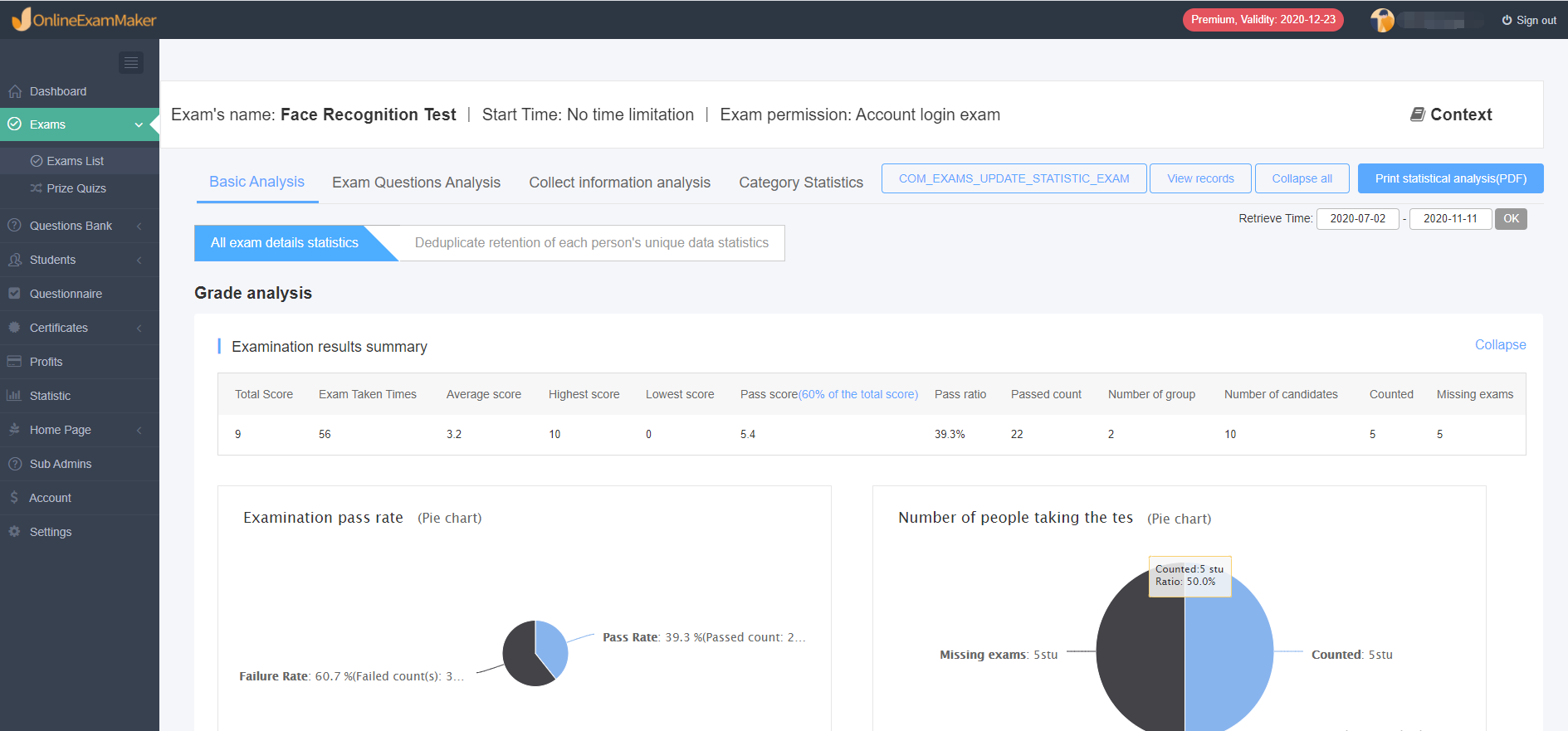 Therefore, if you are looking for an online exam system, you can try Online Exam Maker. Free trial is available at present.