ExamSoft is a leading assessment platform that provides software solutions for educational programs, licensing bodies, and employers to create, administer, and grade examinations. Its primary strength is its ability to deliver secure, high-stakes assessments while providing detailed analytics on performance. The software offers a secure testing environment which minimizes the risk of cheating. The platform often uses a lockdown browser system that prevents examinees from browsing the internet or accessing other software during the test.
What can educators do with ExamSoft?
ExamSoft offers a variety of tools and functionalities tailored for educators, providing a comprehensive solution for assessment needs. Here's what educators can do with ExamSoft:
Create Customized Assessments: Educators can design exams tailored to their course objectives, incorporating multiple-choice questions, essays, short answers, and other formats. They can also include multimedia elements such as images, audio, or video clips within questions.
Security and Integrity: With ExamSoft's lockdown browser, educators can ensure that students take exams without accessing unauthorized resources, thus maintaining the integrity of the assessment.
Item Banking: Educators can create, store, and categorize questions in a centralized "item bank," making it easier to assemble and reuse questions for future assessments.
Category Tagging: Questions can be tagged based on specific topics, objectives, or skills. This not only facilitates organized question banking but also enables detailed analytics on student performance across different categories.
Detailed Analytics and Reporting: Post-assessment, educators can get insights into individual student performance, class averages, and topic-specific performance. This data can guide instruction, highlighting areas where students might need additional support.
Feedback Mechanism: Educators can provide feedback directly within the platform, ensuring students understand areas of strength and improvement.
Offline Capabilities: In areas with unstable internet connections, exams can be administered offline. Students can download the exam, take it without an internet connection, and then upload their responses when they're back online.
Limitations of ExamSoft software
Like any software or platform, ExamSoft has its limitations and potential drawbacks. Some of the common limitations and criticisms of ExamSoft include:
Technical Issues: Users sometimes report technical glitches, such as software freezing or crashing, which can cause stress, especially during high-stakes exams.
Hardware Compatibility: The platform may not be compatible with all devices, especially older computers. Additionally, the software can be resource-intensive, requiring specific minimum hardware specifications for optimal performance.
Complex User Interface: Some users find the ExamSoft interface to be less intuitive, leading to a steeper learning curve for both educators and students.
Cost: ExamSoft can be pricey, especially for larger institutions or those that conduct frequent examinations. The pricing structure may not be feasible for all educational entities.
Limitations in Question Types: While ExamSoft does support various question formats, there might be constraints in designing more complex or interactive question types as compared to some other platforms.
Internet Requirement for Syncing: While exams can be taken offline, an internet connection is needed to download the exam and upload answers, which could be problematic in areas with unreliable internet.
Cheating Detection: The security features can sometimes flag innocent behaviors as suspicious, leading to potential misunderstandings and accusations.
Top 8 ExamSoft Online Exam Software Alternatives for Educators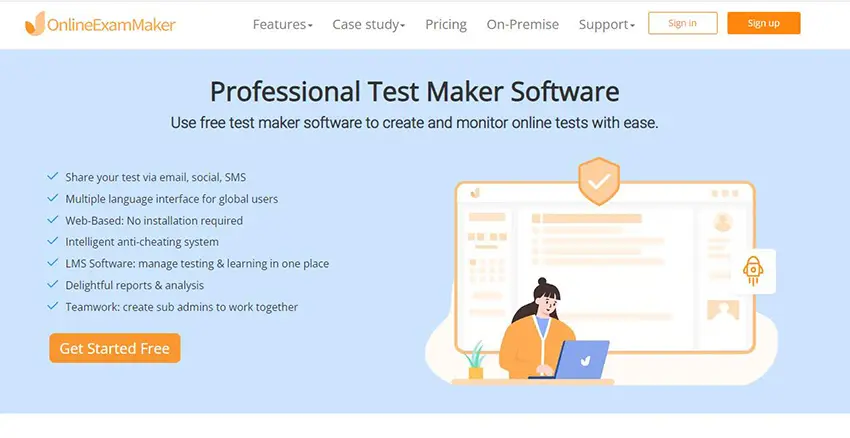 OnlineExamMaker is a cloud-based examination platform known for its simplicity and versatility, it is an excellent ExamSoft alternative which is used by educators, trainers, and businesses, it allows for the easy creation of scored quizzes, public quizzes, personality quizzes, and surveys.
OnlineExamMaker offers flexible pricing plans, ensuring that users can choose a plan that suits their specific needs. Even you are using its free version, you are able to create a professional online exam easily. Whether you are an educator, trainer, or marketer, OnlineExamMaker provides the tools you need to create engaging and informative quizzes. Visit the website to explore the features, pricing options, and start creating interactive quizzes today.
OnlineExamMaker includes advanced online proctoring features, ensuring exam integrity and preventing cheating. AI-powered video monitoring, facial recognition, and screen sharing analysis help maintain the credibility and fairness of the assessments.
Key Features:
Wide range of question types.
Real-time performance analytics.
Mobile-optimized quizzes.
Branding and customization options.
Secure online testing environment.
Integration with popular tools.
Create Your Next Quiz/Exam with OnlineExamMaker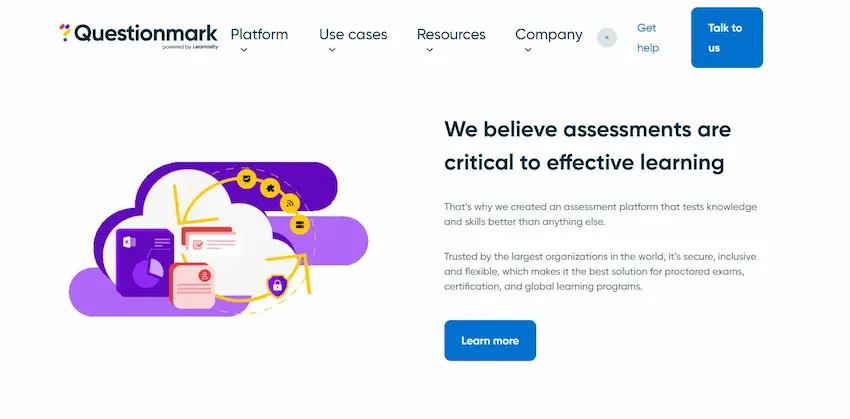 Questionmark offers secure enterprise-grade assessment software and professional services. It's tailored for organizations seeking comprehensive solutions, providing tools for authoring, delivery, and reporting.
Key Features:
Multilingual support.
Browser-based authoring interface.
Scalable and secure infrastructure.
Advanced reporting and analytics.
Integration capabilities with LMS.
Scheduling and booking features.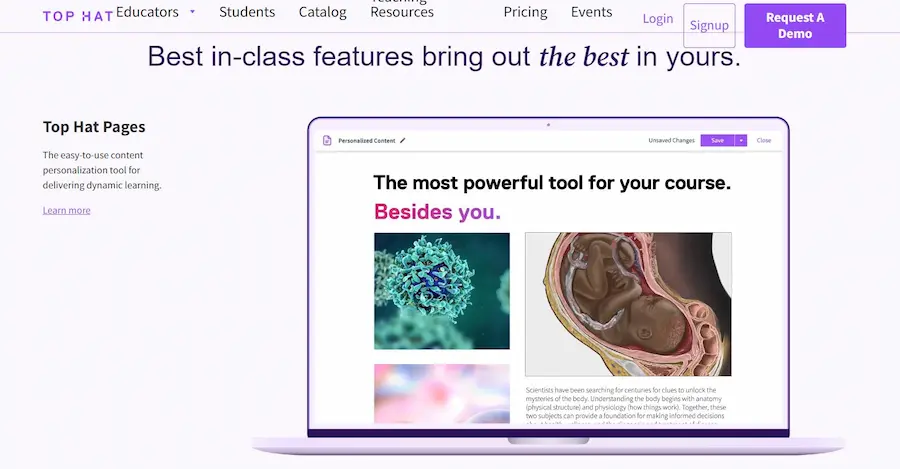 Top Hat is an active learning platform, engaging students inside and outside the classroom. It integrates seamlessly with educator's existing tools and LMS to enhance the teaching experience.
Whether you're a teacher looking to engage students with interactive quizzes, a corporate trainer seeking to evaluate employee knowledge, or an e-learning professional developing online courses, Top Hat is the ideal platform for skill assessments and tests.
Key Features:
Interactive textbooks and course content.
Attendance tracking.
Real-time feedback and polling.
Secure testing environment.
Automated grading system.
Content marketplace for resources.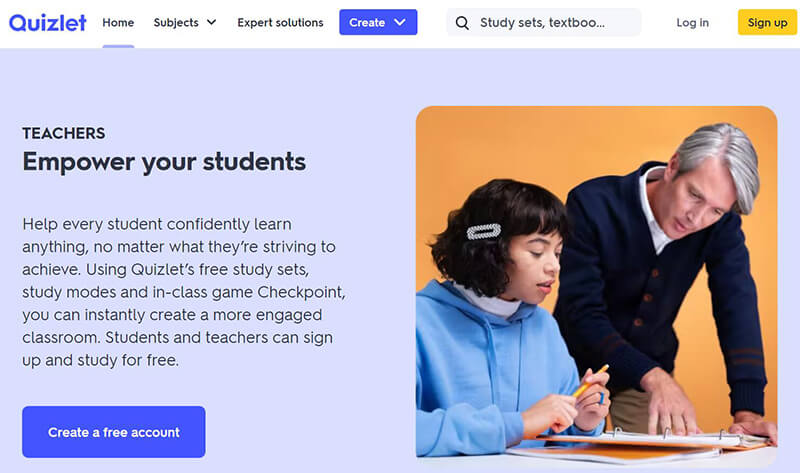 Quizlet is a user-friendly platform emphasizing study tools. While it's popular among students for flashcards, it also has functionalities for educators to create tests and quizzes. Quizlet allows users to create digital flashcards, making it an excellent tool for reinforcing concepts, terms, and vocabulary. However, it doesn't stop there. What sets Quizlet apart is its versatility, offering various study modes like Match, Learn, Test, and Gravity, each tailored to diverse learning styles.
Key Features:
Collaborative study sets.
Various study modes and games.
Teacher analytics and tracking.
Customizable flashcard creation.
Audio and image integrations.
Class progress overview.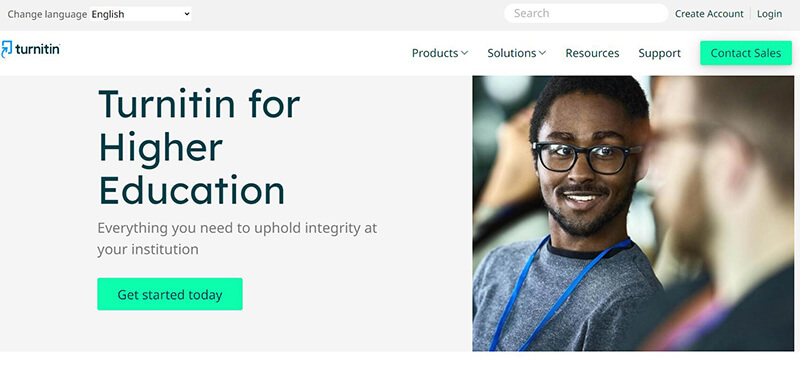 While Turnitin is best known for plagiarism detection, it also offers features for grading and feedback. The platform ensures academic integrity and enhances the feedback process in digital classrooms.
Key Features:
Originality and similarity checking.
Grade anything, anywhere feedback system.
Peer review assignments.
Automated grammar checker.
LMS integrations.
Multi-language support.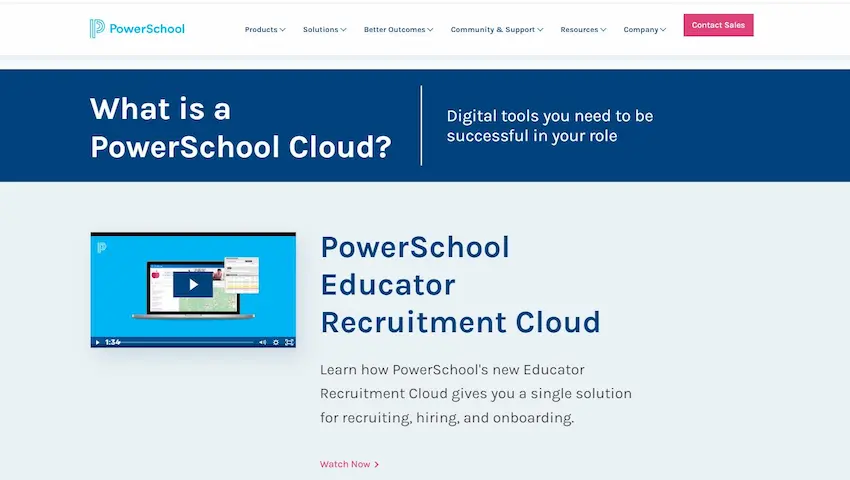 Schoology is a comprehensive learning management system (LMS) that integrates training assessment tools. It fosters collaboration and enhances the learning experience for both educators and students.
With its cloud-based platform and mobile app compatibility, educators can engage with students regardless of their physical location, fostering continuous learning and flexibility.
Key Features:
Digital classroom setup.
Integrated assessment management.
Personalized learning tools.
Mobile learning capabilities.
Rich analytics and reporting.
Third-party app integrations.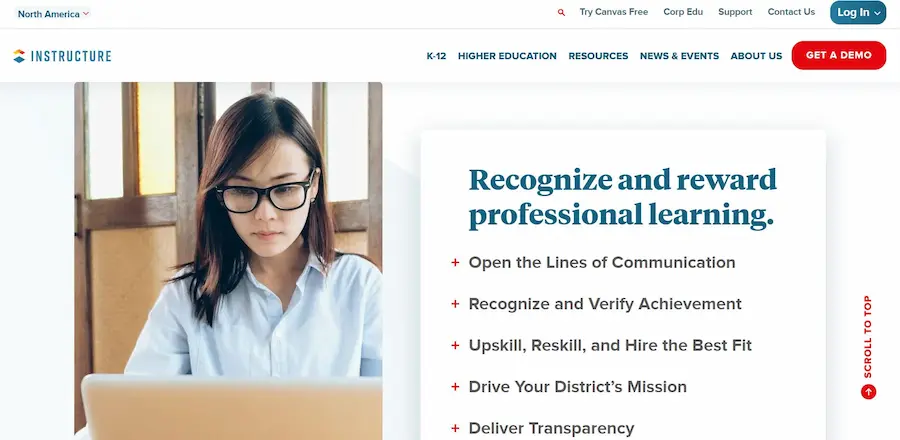 Canvas by Instructure is a widely-adopted LMS that streamlines digital tools and content into one accessible place. It encourages open adoption of educational content and offers various assessment tools.
Key Features:
Intuitive UI for course creation.
Integrated grade books.
Peer review assignments.
Multimedia integration in questions.
SpeedGrader for faster marking.
Rich content and app integrations.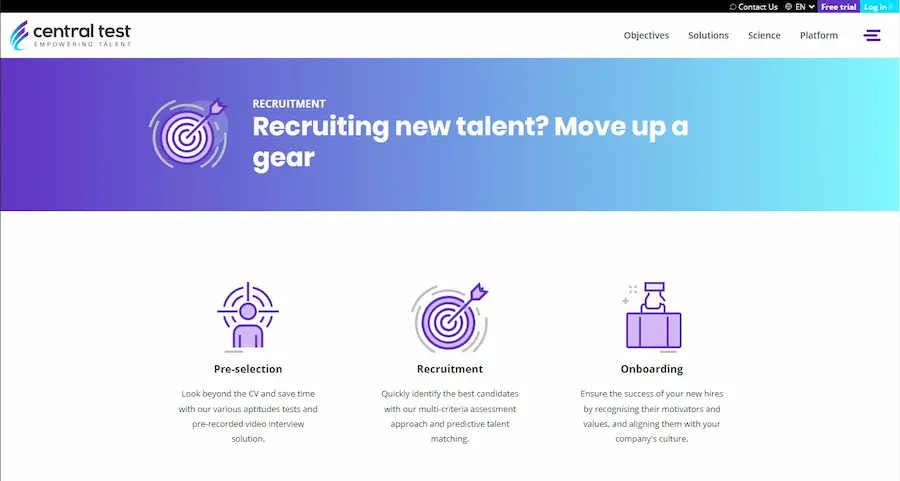 Central Test is a leading global provider of cutting-edge psychometric assessments and talent management solutions. With a strong focus on harnessing the power of data-driven insights, Central Test empowers organizations and individuals to make informed decisions regarding talent selection, development, and career planning.
At the heart of Central Test's offerings are its scientifically validated psychometric tests. These assessments cover a wide spectrum of skills, personality traits, and aptitudes, providing employers with a holistic understanding of candidates' potential and fit for specific roles. With an emphasis on accuracy and reliability, Central Test's assessments aid in predicting job performance and identifying high-potential candidates.
Key Features:
Dynamic assessment tailored to candidate responses.
dentify future leaders within the organization.
Mobile-friendly interface.
Advanced grading workflows.
Detailed analytics and reports.
Scalable for institutions of all sizes.
These alternatives provide a mix of functionalities that can cater to diverse educational needs, from classroom-based learning to remote and digital classrooms. You can compare the featuers and pricing of these online exam software and choose the right solution for your business.